Red Cross Annual Appeal street collector
Raise funds to deliver services
Can you give a couple of hours of your time for this year's street collection? Join the New Zealand Red Cross Annual Appeal by becoming a street collector, and make a difference for people in their time of need.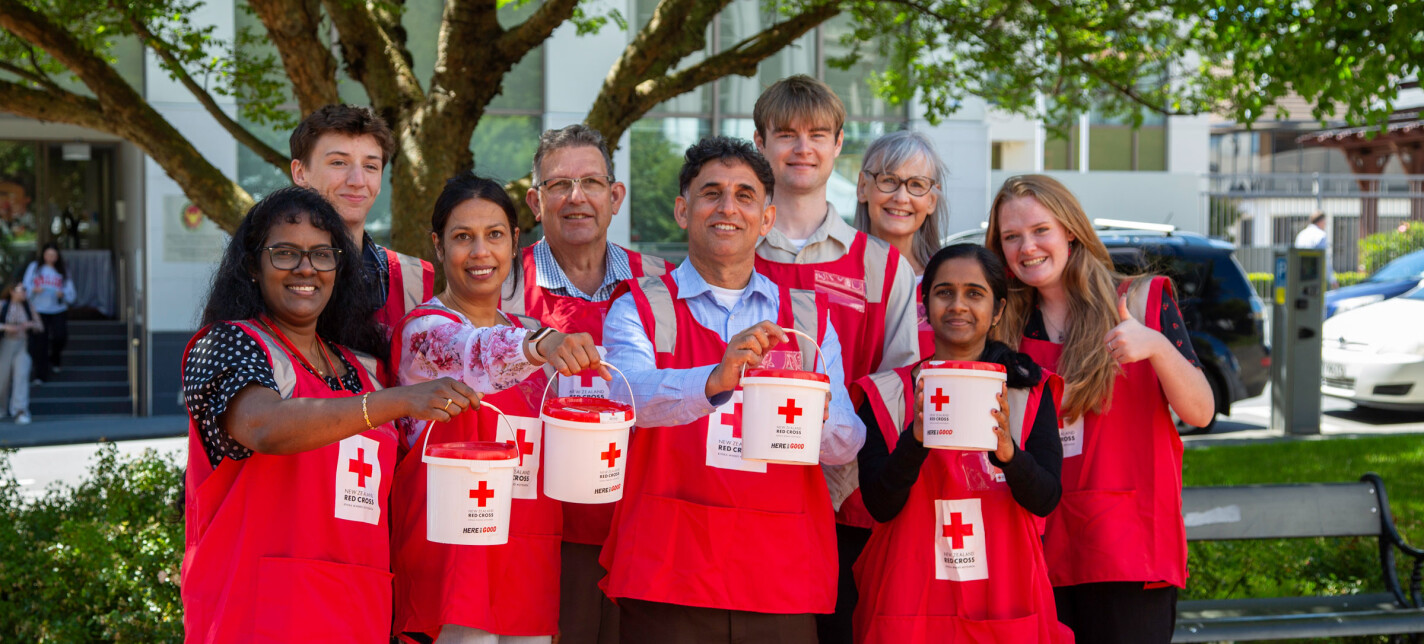 Role description
Street collecting is a fun way to get out and about and make a massive difference in your community and around the world. By donating your time, you're playing a crucial role in raising funds for the New Zealand Red Cross Annual Appeal that will directly support people in need in Aotearoa New Zealand, and worldwide.
To apply, first select your region and location in the dropdown boxes above. We'll be adding new locations over the next couple of weeks, so be sure to pop back to check as new volunteering opportunities become available.
Note: This sign-up is only for people who are not currently associated with us as a member, volunteer or employee. If you are already a part of our team, please speak to your contact person or manager to find out how to schedule your shift.
Your tasks
The Red Cross Annual Appeal offers short-term volunteer opportunities to help for a couple of hours during the Street Appeal week on March 13 to 19.
Shift times vary at each collection site.
Most shifts last for two hours.
Shift start times range from 9am to 3pm.
Shifts are scheduled with your local team after sign-up.
Hold a bucket with a smile and encourage your community to donate to a worthy cause.
Represent the largest humanitarian organisation in the world.
Go home feeling proud that you've helped raise funds that will directly support a person, family or community in need.
We will provide a red bib, bucket and a name tag for each volunteer.
Volunteer requirements and training
A quick briefing will be provided at the beginning of your shift.
Bring a valid ID to show your site coordinator when you arrive.
Bring sunscreen/protection, a water bottle, and wear comfortable shoes.
Expect to be on your feet for the duration of your shift.
Please arrive 5-10 minutes before your shift to allow time for the brief induction and changeover.
Bring your smile and passion for helping those in need.
Commitment required
Short-term
Shift time
Morning, Afternoon, Evening
Min age
All ages with a parent or guardian present
Training
Less than 1 hour
If you have questions about this role: