Every family reunited
22 February 2021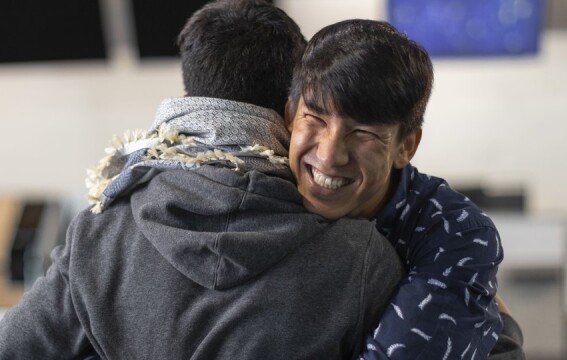 Forced to flee his family and everything he'd ever known, Ali Mashal's story is one of survival, hope and determination.
Year after year, countless families are separated by armed conflict, disaster or migration.
The impact of this, of not knowing the fate of a loved one, is one of the most damaging and long-lasting consequences of a humanitarian crisis.
For Ali Mashal, fleeing his home and everything he'd ever known is a pain he knows all too well. At just 15 years old, Ali was faced with an agonising decision a young man of his age should never have to make: whether to flee and leave everything and everyone behind, in a desperate search for safety.
As life was getting increasingly dangerous for teenagers in Afghanistan, especially for anyone aspiring to be educated, Ali was forced to say goodbye to his family, leaving his home country on a perilous journey alone, one that first took him from Kabul to India, and then on to Malaysia, where he took a three-and-half-hour boat ride to Indonesia.
"We didn't have life-jackets," recalls Ali, with fear in his eyes.
"There were about 30 people, sitting so close. It was scary, every time the boat jumped, we had to hold on so we wouldn't fall in the water. I'll never forget this."
Upon arrival, Ali was placed in a facility with other displaced people and for nine months, he was only allowed one hour outside in the courtyard. He had one hour to stretch his legs, only one hour of limited freedom, and with very little to do, there were times he thought about giving up. "Life over there was so hard," he says.
It was during this time that Ali discovered boxing – a hobby which helped him get through his terribly difficult living conditions. As a strong enthusiast of boxing movies, Ali asked his friend, another refugee who was trained in Muay Thai, if he could teach him how to box.
"If I hadn't had boxing, I wouldn't be living, I would have given up," explains Ali.
The Kiwi dream
After five long years in Indonesia, Ali's refugee claim was assessed by the United Nations and he was finally offered resettlement in Aotearoa New Zealand.
Arriving in Auckland in March 2019, he was determined to achieve his two dreams: bring his family who was still in Afghanistan to New Zealand and become New Zealand's next boxing champion.
It was on that very first day that Ali explained his situation to Immigration New Zealand, knowing he had to do everything he could to bring his family to safety.
He was persistent, calling them every day after that. The idea of seeing his mother and two brothers again meant everything to Ali, helping him cope with the never-ending fear and anxiety of knowing just how dangerous their lives were, wondering if the day would ever come that he would see them again.
Another way he tried to ease this pain was to work on his plan to become a professional boxer, quickly joining a boxing club and training every day.
"Every morning, I would be at the gym. At home, I would feel lonely and think of my family, question myself, worry about my family's safety. So, I'd go everyday, hit the bag and feel better. Boxing has helped me sleep at night," says Ali.
Ali's ultimate goal is to represent New Zealand at the Olympics, so he didn't waste any time and just two weeks into his training, Ali fought his first fight in Wellington.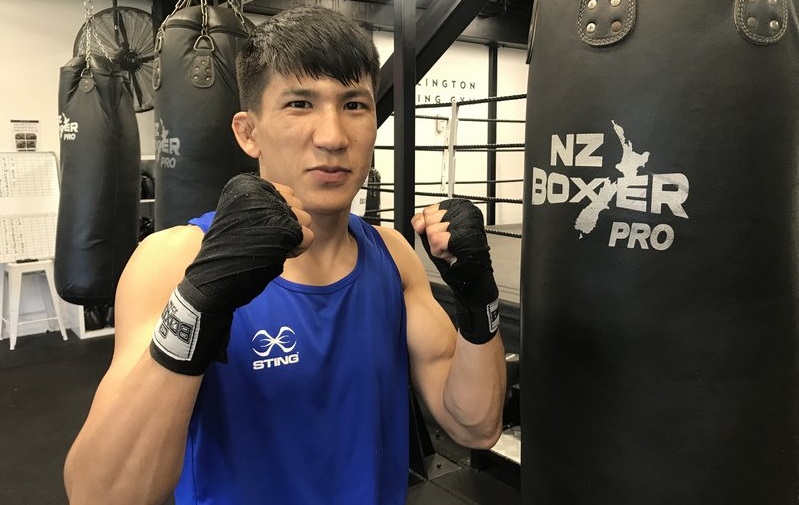 Together, at last
After one year in New Zealand, Ali received the news that he had been waiting for for so long – the day he would be reunited with his family was not far away. His mum and two younger brothers had been offered settlement in New Zealand under the Refugee Family Support programme, which meant Ali was now able to start counting down the days until they would be together again.
"I couldn't sleep for three days before they arrived," explains Ali with excitement in his voice.
"I caught the bus for 12 hours from Wellington to Auckland and went straight to the airport, then waited for hours!"
Worth every second of the long journey, the emotion at the airport was intense, filled with five years of overwhelming relief and joy.
"I tried not to cry, so I could be strong for my mum, but I was so happy to see them. It had been a five and a half years."
For Ali's mum, Zahra, seeing her son again, after what felt like a lifetime, was a day she will never forget.
"I was so happy to see Ali, after such a long time! I had missed him so much," says Zahra, with tear filled eyes.
Finally, after so many lost years, Ali had his family back where they belonged, together.
But Ali's story is far from over.
Now his dream of being reunited with his family has become real, Ali is focusing on becoming New Zealand's next boxing champion.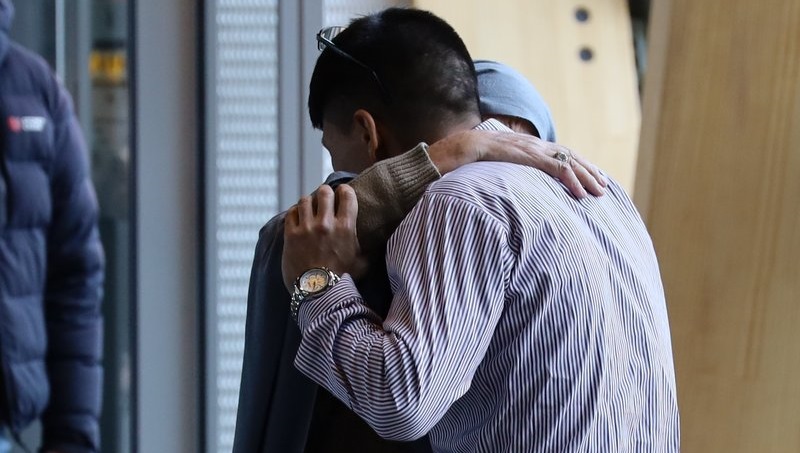 Supporting reunited families
Only made possible because of the ongoing generosity of our supporters, New Zealand Red Cross helps former refugees, like Ali and his family, by assisting people with a refugee background to have the best possible start in New Zealand – from social workers helping families adjust to a safe life, to our teams matching Kiwi employers with former refugees.
Our Restoring Family Links team also helps families in New Zealand locate missing loved ones overseas where the separation was caused by war, armed conflict, disaster or migration. With the help of our International Red Cross and Red Crescent Movement, we work around the world to prevent separation and disappearances, to help locate people and put them back in contact with their relatives, while trying to clarify the fate of those who remain missing.
Pathways to Employment information