Giving back with a smile
21 July 2020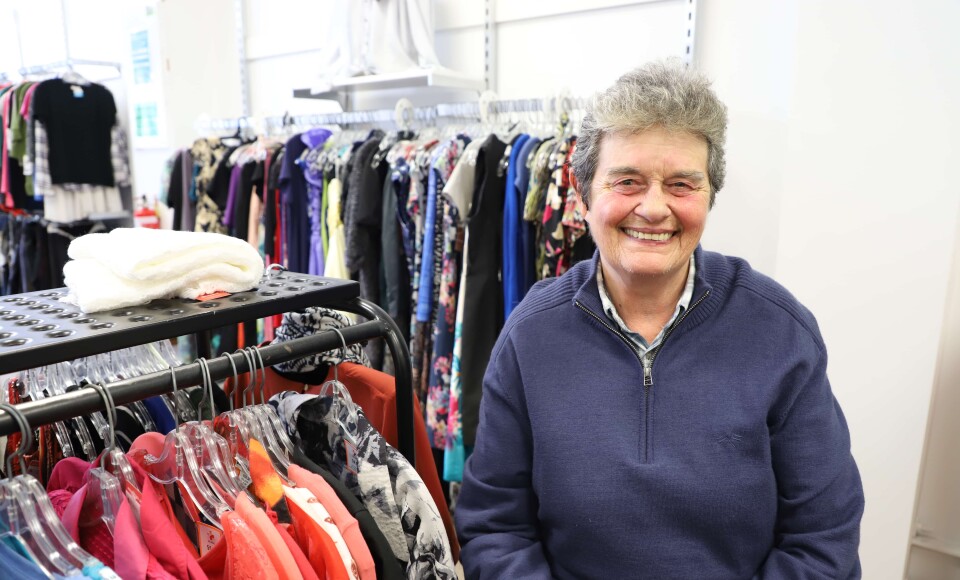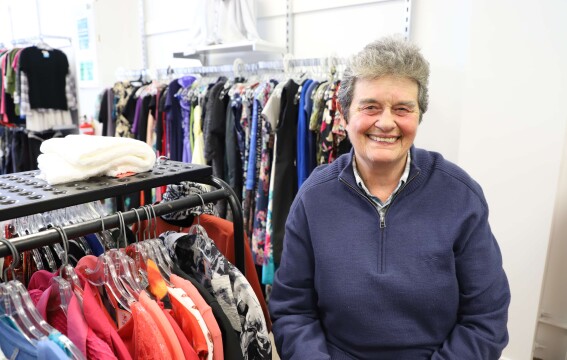 It is not an unusual sight for the people along Dalton Street in Napier to run into a lovely lady with a big smile on her face, making her way to the local Red Cross Shop just around the corner onboard a mobility scooter. This lady is Chris Hamilton – a dedicated shop volunteer who has been helping keep one of our stores in the Hawke's Bay region up and running for the past three years.
Chris shares, "I help out three times a week. I get here at 10am, which is when the shop opens."
"My job is mainly to go around and tidy up all the racks, make sure that all items are facing the right way and all the sizes are in the right place. I also tidy up the books, CDs, homeware, just making sure that everything is tidy and the best presentation," she adds.
Chris knows how customers appreciate to see their store neat and clean – she used to be an avid shopper of secondhand treasures in their store.
"I actually started off as a regular customer here – I often bought books. I went in twice a week, until the shop coordinator came to me and said: 'Chris, why don't you work here instead of just coming in and buying things all the time?' So, I filled out the paperwork and ended up starting to volunteer here the next week."
Finding her place in her new home
Chris had just moved to Napier from Auckland when she first came across the Red Cross Shop. Being on her own in a new environment, she admits that she often felt lonely.
"I used to around op shops in the area because I was lonely. And when I was asked to come and volunteer my time here, it was sort of the answer to the loneliness," she says.
Being surrounded by friendly people who are happy to have a chat and share a laugh is something that Chris enjoys.
"I love talking to the people, and the camaraderie with the people and with other volunteers."
A chance to give back
Aside from the sense of belonging, the opportunity to give back to her community is among Chris' key motivations as a shop volunteer.
"In the past I've had a lot given to me because of my mental health problems," she admits.
"And in my own little ways, I am able to give back to society what society has given to me – and this just happens to be through our local Red Cross Shop."
Other than the service she provides in keeping the local Red Cross Shop in tiptop condition, Chris also refers to the time she spends engaging with customers as a relevant contribution to the community.
"Some people who come in here are often very lonely themselves and they like to have a chat. So, you have a chat with them and give them some of your time, your heart and hopefully make the day a bit easier for them," she explains.
Although it seems that she gives a lot to people, Chris admits that she often ends up getting more rewards in the process.
"I do get a lot back from communicating with people and I think it's a worthwhile job to do. It is very rewarding. I walk out the door feeling happy and enlivened," she says.