Helping those still cleaning up
10 October 2023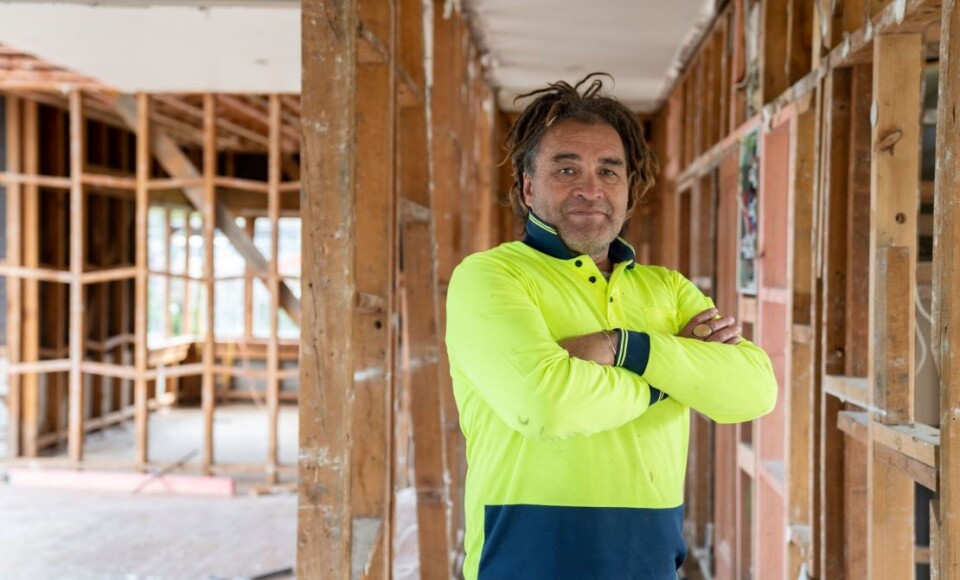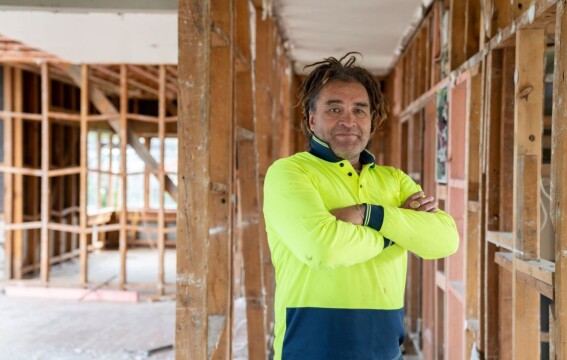 More than half a year has passed since Cyclone Gabrielle caused tragedy and destruction across Hawke's Bay and the East Coast. Ōmāhu man Shayne Nuku and his family are still counting the cost – but that hasn't stopped them from rolling up their sleeves to help others still cleaning up.
Shayne purchased his land when he was 18 and has lived there for the past 42 years. He shares the property with Kerry, his wife of 40 years, and their four sons. One of his daughters lives in a bach at the back of the property, along with her five children. When his other daughter returns home — currently playing rugby in Hong Kong — the family home will be once again full.
At the moment, there isn't much of the family home left. Shayne said they're currently living in temporary accommodation on the property, while they work to restore it. Born and bred in Ōmāhu, Shayne never thought the Ngaruroro River would reach the levels it did the day they had to evacuate.
"There have been three floods where I've seen it stopbank to stopbank but nothing like this one. We were thinking it isn't going to happen then watched it come over the bank. It took a minute to get waist deep."
With his grandchildren calling out, Shayne and the family took decisive action. They drove everyone to higher ground with one of Shayne's trucks. As one of his sons drove the truck, Shayne followed close behind in his digger to ensure the vehicle stayed on the road.
"We got them across the road, and it was still raining. I drove the digger back across the road and helped a farmer that had rolled his tractor to get back to his farm," Shayne says. "He jumped on my digger, and we drove it all the way home.
"The river peaked just after that — it got to chest height — and it started receding two or three hours after that."
While land categorisation has confirmed they're able to rebuild, it's a long journey ahead for the Nuku whānau. Wallboards and ceilings have been removed and piles have been damaged due to the force of the water.
"Our problem is the water current moved in a u-shape and ended up going straight through the middle of our house, so we're going to have to strip it right back," he said. "When it happened, I couldn't even think forward. For me personally, usually I'm all 'we'll do this, we'll do that', but I just came up blank."
Shayne said the Ōmāhu community rallied quickly and the focus soon turned to other areas in Hawke's Bay. As a contractor with his own heavy machinery, Shayne identified he could make a real difference to help people get back on their feet.
"Seeing these other people on Pakowhai Road, who were way worse than us, they had silt up to here," Shayne said, indicating the silt was head-height.
"I met an elderly man, who had worked his whole life. He didn't want to be obligated to anybody, so he never asked for anything. He was in a real bad way, so I ended up taking him to the marae and signing him up for whatever he was entitled to," he explained. "Seeing someone like that gave me the urge to help and try whatever I could straight away."
The work continues and Shayne is still travelling around Hawke's Bay cleaning up properties. From inland Pātoka to Esk Valley, Shayne and his team have shown up to provide machinery, labour, and a listening ear.
Shayne's community work allowed him to identify and assist clean up for those still trying to access their homes and properties. He met Red Cross representatives while helping out a local clean-up crew with his digger and he was able to apply through the Partnerships Grant Programme.
"I'm now helping other people, thanks to Red Cross. I said at the time that I don't care if I get the money, I'm going to do whatever I can. But it definitely helps. You should see the looks on people's faces when you show up with a digger."
Shayne said he's helped people directly and indirectly, including loaning out one of his diggers to a Pātoka family to clear access to their home. The farm they lived on was accessed from a semi-private road, so clean up was taking longer than expected.
"They were left to sort it themselves, so I lent them my digger. He's got to take time off work to clean up his own house. It sounds like a little thing, lending a digger, but it's huge because the waterways blocked all their drains, and no one is there to go and help them."
A lot of the work Shayne has done involved areas with "one or two houses" off the beaten track. Even now, he's getting his machinery on the road each morning, travelling to remote areas of Hawke's Bay to support those still feeling the effects of Cyclone Gabrielle.
"Especially when they've got no money, I say that's ok – I'm funded by Red Cross. They offer me a lamb or some beer, but I don't drink. That's how grateful they are. I was in a position to just rock up and offer help,"
"I just ask them to write a nice letter to Red Cross to thank them."
Learn more
We've been around for more than 100 years. As the impacts of climate change increase the frequency and severity of weather-related emergencies across the country, we'll keep being here.
The New Zealand Disaster Fund helps us to support communities to respond to, recover from, and prepare for disasters and emergencies in Aotearoa New Zealand.
If you want to stay up-to-date on how the New Zealand Disaster Fund is making a difference you can register for email updates.
Sign up for regular updates about the New Zealand Disaster Fund (redcross.org.nz)
Practical support and information to help you care for yourself and others after the recent flooding and Cyclone Gabrielle.
Caring for yourself and others after an emergency or disaster
Volunteer with us
We can't do our work without the thousands of Kiwis from all corners of Aotearoa New Zealand who give their time and energy to volunteer.
We're always on the lookout for dedicated people to join us in our humanitarian work. Join over 8,000 other humanitarians in New Zealand and volunteer today.
Find a volunteer role near you
Red Cross in your community
New Zealand Red Cross is part of your community. We have 16 offices around New Zealand including our head office in Wellington. You can join your local branch, group in over 40 cities and towns around New Zealand, or shop at one of our 50 retail stores.
New Zealand Red Cross has 15 'areas' across the country. Each area has its own area council, which is elected by the local Red Cross members.
There are nearly 50 branches of New Zealand Red Cross around the country. Branches have a hands-on local-community focus, and are run by volunteers.
Find out more about what we do in New Zealand.