How our Red Cross Shops are helping after Cyclone Gabrielle
21 March 2023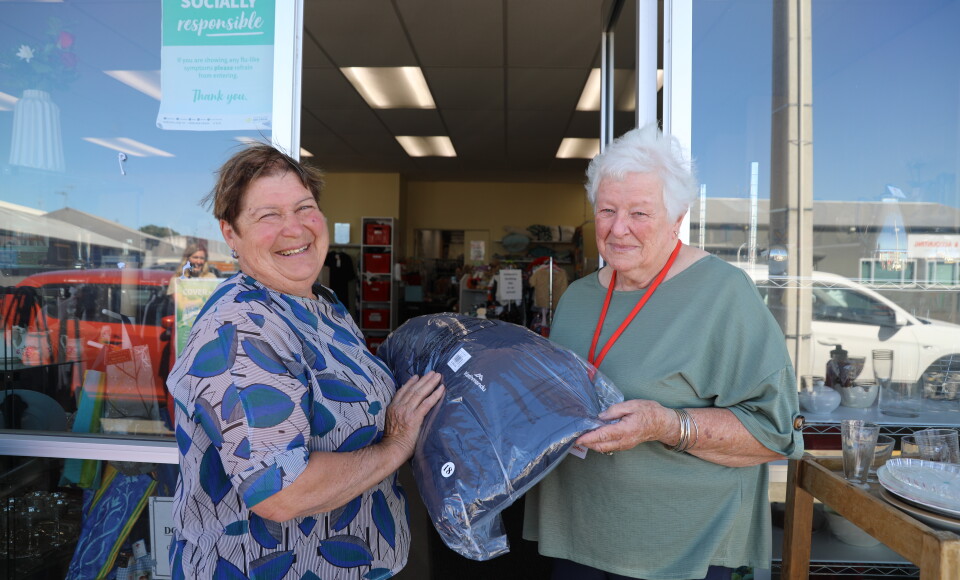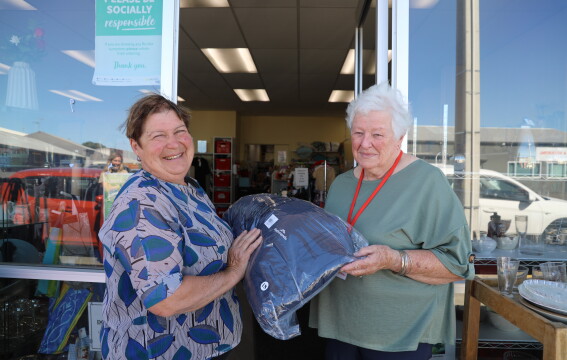 At Red Cross, our power is our people, who live in the communities they serve and understand what their neighbours need. Our Napier Red Cross Shop volunteers have been helping out however they can.
For Susan Averill and her husband, that help came after the cyclone cost them everything they own. They were visiting their daughter in Melbourne when Cyclone Gabrielle struck New Zealand. They watched on in shock as footage emerged of flooding in the community, the community that's always been their home.
They rushed back to New Zealand, hopeful that their house might have had been spared, but they arrived back in Hawkes Bay to discover that their neighbourhood in Pakowhai, Hastings was one of the hardest hit by Cyclone Gabrielle.
"Water went through our whole house, up to 2.5 metres, our ceilings were ripped out. Everything was absolutely obliterated"
Susan and her husband lost every material possession in their home, so she was incredibly grateful for some fresh working clothes donated by our Napier Red Cross Shop, and some of the brand new puffer jackets generously donated by Kathmandu towards our response in the region. "It's just so great to have some good quality, practical clothes, because you have to go back into your home every day to clean the silt out. You just get so dirty."
Susan was born in Hawkes Bay and has been a teacher in the region all her working life, she loves her community, and this is where she plans to stay. "I'm a glass half full person and this is where we see ourselves in the future. We're just taking things day by day."
For others, that help started with volunteers sorting through donated clothing that began to overwhelm evacuation centres. The volunteers have since been able to assist many local people who lost everything in the flooding.
This included giving clothing and bedding to Recognised Seasonal Employment workers and towels and sheets to a local marae.
"One woman had been helicoptered from her home and brought to the service centre where we were able to give her a jacket, clothing, towels and bedding as she only had a 10-minute warning before she was airlifted out. She was very tearful and so very grateful for the help she was given," says Denise, Napier Branch President and Red Cross Shop volunteer.
Our Napier members have also helped by distributing some of the work clothes, shorts, new underwear and gumboots to evacuation hubs so that people like Susan, who are busy working in flooded areas, have the practical clothing they need.
From psychological first aid, to warm clothes or a hot meal, our teams are working hard in the Hawkes Bay region to help their communities recover.
More about our response to Cyclone Gabrielle
Keep up to date with the latest information on our response to the northern floods and Cyclone Gabrielle.
Guidance on caring for yourself and others after an emergency.
Caring for yourself and others information
Find a Red Cross shop near you.