IT and Telecommunications specialists head to Vanuatu to assist in restoring communications
13 March 2023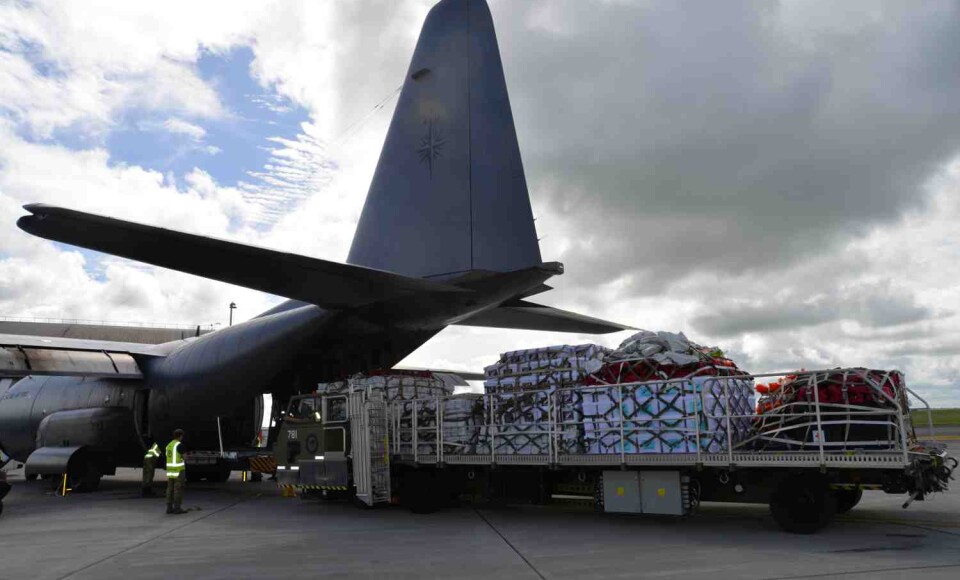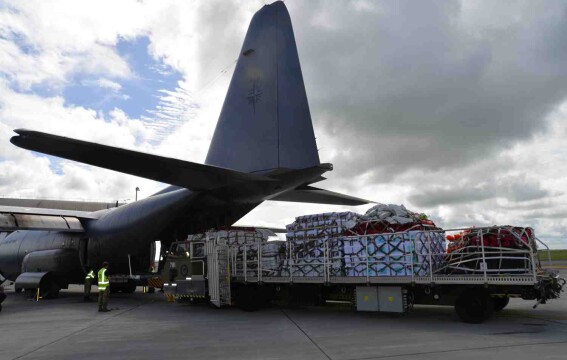 Three of our specialist IT and Telecommunications international delegates have flown to Vanuatu to help with the response following two cyclones and an earthquake.
Eighty percent of Vanuatu's communications networks were damaged after two powerful back-to-back cyclones tore through the archipelago and a strong earthquake occurred between the storms at the beginning of March.
Over three-quarters of the 230,000 population of Vanuatu has been impacted by the event and a national emergency is in place.
Preparing to support the response
Our team will be supporting Vanuatu Red Cross and the International Federation of Red Cross Red Crescent Societies (IFRC) with technical expertise, using specialist IT & T equipment they took over with them on the flight.
Andrew Bate, Project Manager Coordination and Planning, spent the early part of the week in Wellington packing up the equipment ready to transport and then drove overnight on Wednesday to Auckland to ensure it arrived in time to be loaded onto the plane.
"It was a tight turnaround to get everything up there in time, but we made it. My wife, Cheryl was my support driver on the way up which was incredibly helpful," Bate said.
Work to restore communications
The three specialist delegates arrived in Vanuatu on a Royal New Zealand Air Force Hercules plane on Thursday 9 March. Their priority is to re-establish connections for Vanuatu Red Cross, who work across Vanuatu and are among the first responders.
Initially, they will be setting up satellite communications which will restore some internet services. The team will then be helping set up a radio network between Vanuatu Red Cross' disaster welfare and support volunteers. This will enable them to communicate with each other with handheld radios and the central Vanuatu Red Cross team in the capital Port Vila, and IFRC who are an integral part of their national disaster management system. Red Cross local teams across the nation are among the first responders and this will provide additional communications support to help them coordinate urgent relief requirements on the ground.
Viv Euini, Director of International Operations says restoring communications in times of disaster is incredibly important.
"We can start to share information from teams on the ground who are responding to the needs of affected communities. We respond with appropriate relief to those most in need. Without communications, an effective response is impossible."
"In addition to sending our specialist delegates to restore communications, we are also looking to supply 4,200 tarpaulins and 700 shelter kits and are ready to supply additional relief items, as required by Vanuatu Red Cross and IFRC," Euini said.
Restoring contact with loved ones in Vanuatu
Here in Aotearoa New Zealand, our Restoring Family Links (RFL) service is working with the International Committee of the Red Cross in Suva, Fiji and the Vanuatu Red Cross Society to contact missing family in Vanuatu to find out whether they are safe and well.
Anyone in Aotearoa New Zealand who might have lost contact with family in Vanuatu due to the cyclones should make an inquiry to the New Zealand Red Cross Restoring Family Links service through the online form.
Find missing family overseas form
Information about the Restoring Family Links service is on our website in Bislama, English, and French.
Resources available in different languages
Our international delegates
Our IT and Telecommunication team of experts are among our International Delegates pool who are ready to go to emergencies within 72 hours of a call. This team has the knowledge and hardware to build the infrastructure needed to regain connectivity through phone and internet.
We have over 100 specialist International Delegates from nurses to operation specialists who are trained in emergency management and disaster response.
They provide important technical advice and work in times of crisis to fill gaps in knowledge and capacity already identified by the Red Cross Red Crescent Movement. International Delegates drop everything they are doing to respond to a call to go somewhere when they are needed.
They are highly-trained experts who have the skills needed to complement the local response and work in challenging emergency environments.
Learn more about becoming an international delegate
Our work in the Pacific
New Zealand Red Cross has been working alongside National Societies in the Pacific, including Vanuatu Red Cross, for many years.
We work with Pacific Nations to support them build their resilience and their response capability in times of disaster. As part of this work we provide emergency preparedness training and relief items.
Learn more about our work in the Pacific