Keeping people nice and warm during winter
15 July 2020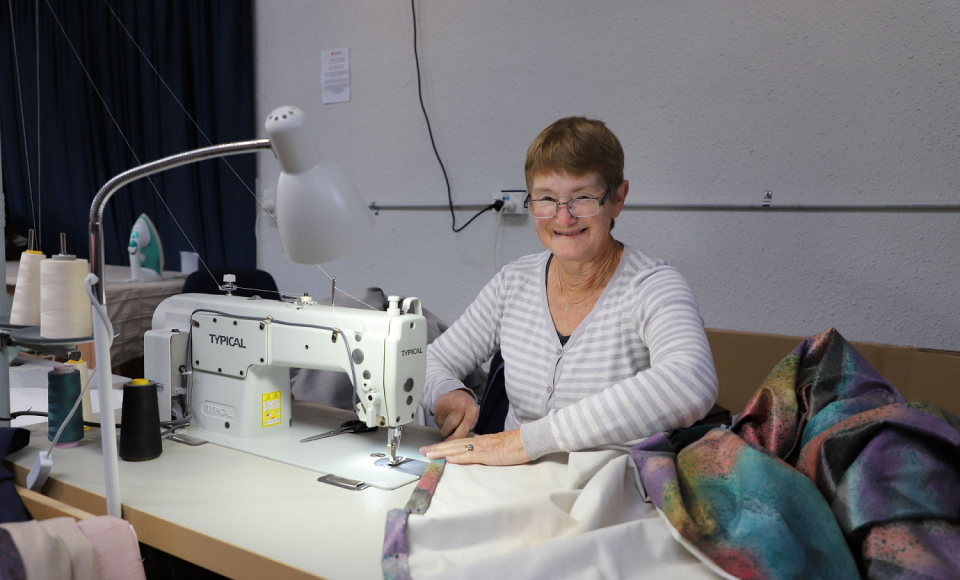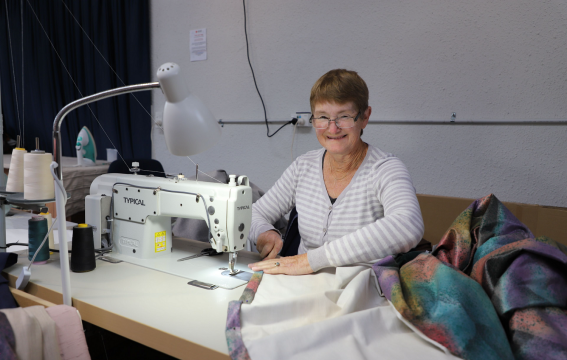 Cold winter nights can be unforgiving, especially to young children and the elderly. Inability to keep warm at home can cause serious health problems, which is often the last thing someone experiencing financial hardship needs.
Sadly, some members of our community are unable to afford drapes to hang over their drafty windows, preventing them from staying warm and safe in their own home. This often puts them at higher risk of health issues, particularly of respiratory illnesses, which could easily be avoided.
To help address this concern in the Hawke's Bay region, New Zealand Red Cross' Hawke's Bay Curtain Bank was established. This amazing community initiative has been helping keep families in need warm and healthy for the past 12 years.
Last year alone, the New Zealand Red Cross' Hawke's Bay Curtain Bank has distributed around 2,000 curtains to 200 homes.
"We're just doing our very best to keep people, particularly those in need, nice and warm during the winter months," says Bonnie Plested, Curtain Bank Coordinator in the Hawke's Bay.
Warm homes, healthy homes
The Hawke's Bay Curtain Bank team gets most of its referrals from the Healthy Homes programme run by the local district health board. These referred cases are those identified as vulnerable families suffering from a respiratory illness, often due to unsuitable living condition in their homes.
"When they go out and visit the house to see what's needed, most likely, they would learn that there are little or no curtains hanging out," says Bonnie.
"They might have curtain tracks, they might have sheets or newspapers hanging up, but invariably they don't have the right type of curtains covering their windows."
Alongside from these referred cases, the Hawke's Bay Curtain Bank team also accommodates people in need who walk in their workshop seeking for help. They have a chat with them to see what they need and how they may be able to assist.
"Once we get the measurements, we pull from our existing inventory," says Bonnie.
"If we don't have anything that will work, we'll look through curtains that need to be processed —such as those needing new lining — and we'll try refurbish them. Or, we can make them from scratch, but we really try to use all the donated curtains first to make sure that we do the full upcycle or recycle process of the curtains."
Second treasure curtains
New Zealand Red Cross' Hawke's Bay Curtain Bank rely mostly on clean and good quality curtains donated by the general public. Aside from usual donations they get from individual households, some of their main contributors are local hotels that regularly upgrade their curtains.
"Each curtain is inspected inside and out to make sure that it's sturdy enough, hasn't been weakened by the Hawke's Bay sun and is thick enough to endure the Hawke's Bay winter," says Bonnie.
"They're inspected, measured, bagged and put in these shelves behind us. Then, they are drawn from these shelves to fulfill referral orders."
To make the most out of the donations they receive, the team also unpicks some of the larger curtains to create more regular-sized drapes.
Bonnie explains, "If the curtain is pinch-pleated or box-pleated, we undo that pleating so that we get three times as much fabric, so we can make more curtains out of that."
"We re-tape to make sure that the curtains will last properly, and we do a simple pencil-pleating so that it hangs nicely on tracks and it's easy for anyone to install."
Volunteering for impact
To date, there are 19 volunteers who help keep the project running in the Hawke's Bay. The team does not have, nor need, a roster: it simply runs on the unassuming expectation that someone will come in every Tuesday and Thursday morning — a system which has not yet failed them in 12 years.
"Our volunteers here just come when they can. We don't have everyone here now, but we usually have four or five sewers and four or five ladies working at the sorting and packing tables, and a couple of extra ladies that sit at our unpicking table," says Bonnie.
Jean Sharpe is one of the volunteers who regularly shows up at the shop ready to help. She has been giving her time to the Curtain Bank for the past seven years.
"We're very much aware that in a household you've got limited money for heating and that sort of thing, so nice curtains on the window will make lots of difference in winter," she responds when asked about her motivation.