Long-lost cousins reconnected after 40 years
30 August 2023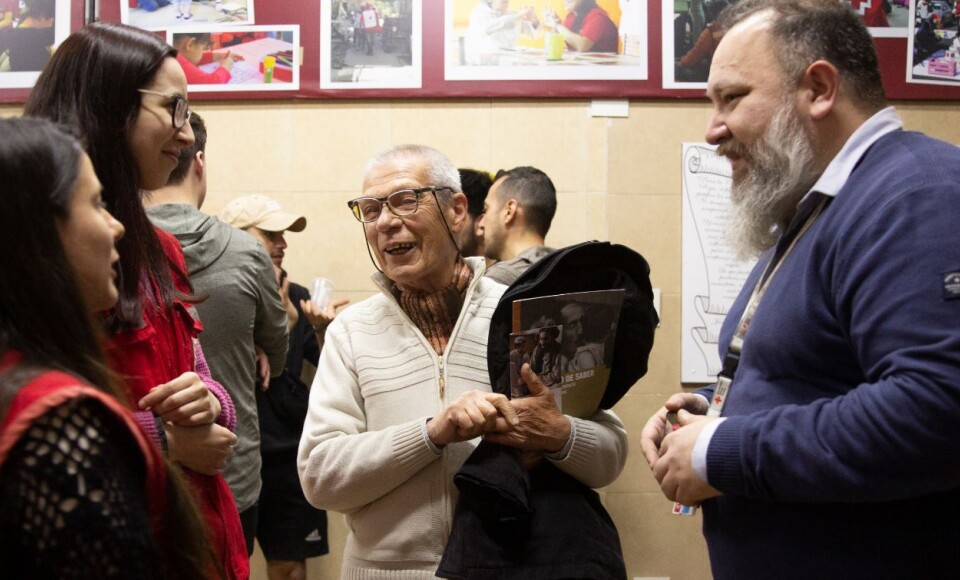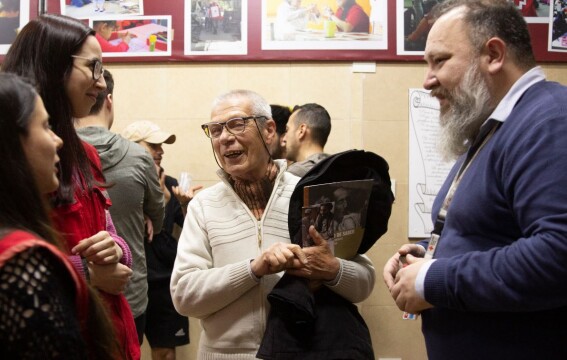 Norma Rosales-Anderson was about to take her dog to the vet near her home in Auckland when she received a call from Argentina asking if she would like to talk to her long-lost cousins.
Norma remembers that miraculous day in May when she spoke to Juan Carlos and Jorge after more than 40 years.
"When we heard each other's voices, we were all crying. I kept shouting 'please don't leave this call without giving me your contacts, or you will disappear again!'. I had an appointment with the vet, so it was a short call but our follow-up conversations on WhatsApp were crazy – trying to say so many things all at once – what we are doing now and remembering the past."
Red Cross' Restoring Family Links (RFL) programme played a crucial role in reconnecting the three cousins. The programme is an international network across the Red Cross Red Crescent Movement to help people find their family members separated by conflict, disaster, or migration.
Our tracing colleagues from the Argentinian Red Cross facilitated that first call to reunite the three cousins.
Norma lost touch with her family when she emigrated to Aotearoa New Zealand in 1984. She described the reunion as 'life changing.'
Jorge and Juan Carlos describe the moment they realised Norma was looking for them. "At first, I doubted but when I learned it was Norma, I felt a great joy which has stayed with me" says Jorge. For Juan Carlos the moment was indescribable. "Immense happiness and a lot of curiosity and excitement to know that she was looking for me. It was 43 years since I had heard her voice."
Norma says the relationship between them is more than cousins, "they're like my brothers." She was the only girl in the heart of the family and spent her entire childhood with her four cousins. Two of the four brothers have died in the intervening years.
Norma was touched by her cousins' reactions when they reconnected. "Juan Carlos told me his life had changed too, and Jorge said 'When we were little we were always fighting! You weren't my cousin; you were like my sister. All night after that first call, I spent looking at old photos. I don't want to be melancholic, but we were brought up together and it is a great blessing to have found you – you have never left my heart."
Fleeing Argentina in the 80s
Noma had to leave her country and family. In the early 1980s in Argentina, thousands of students disappeared as the military regime tried to control protests and "subversive behaviour" including among university students. Norma was at university in Buenos Aires. She remembers, "We were very scared, people were killed, and many girls were abused. When there was a raid at the university, we ran, and some were never seen again."
When she arrived in New Zealand, Norma concentrated on building her life here. She said it was too painful to think about her country, "For many years I didn't listen to any Argentinian music because it would've reduced me to tears."
She worked hard to build her career, completing her undergraduate degree and a doctorate in indigenous studies. She's now a lecturer at Te Wānanga o Aotearoa.
After 10 years in Aotearoa without any family connection, Norma's oldest niece Claudia made contact and in 1995 she visited her in Auckland. Since then, Norma has remained in contact with her two nieces who moved from Buenos Aires to Córdoba, but despite many attempts, they had never been able to trace their uncles. "I had lost all hope of finding them," says Norma.
How the Restoring Family Links teams found Juan Carlos and Jorge
It was our Restoring Family Links Coordinator, Luz Mery Johnstone, who encouraged Norma to put in an enquiry through the international service in October last year. On receiving Norma's tracing request, she sent it to Argentinian Red Cross central office in Buenos Aires who then allocated the search to the team in Filial Villa Crespo office, one of the country's 66 branches, and near where the cousins were last known to have lived. RFL National Coordinator for the Argentinian Red Cross, Jonatan López Márquez said it was the first request the team had from New Zealand.
"This request was harder as the missing people were elderly so less chance of finding information on social media. The team got one step closer when they connected with one of Juan Carlos' family members, but building trust with relatives can be challenging especially when people have gone through bitter experiences such as war, conflict, and disaster. They can be suspicious, and reluctant to release information about family members."
In this case, once the family knew someone from New Zealand was looking for Juan Carlos, they guessed it was Norma and were very supportive. "The wind was in our favour, we found Juan Carlos and Jorge very soon compared to other tracing requests," says Jonatan.
Eight people from the Argentinian Red Cross worked hard for months to find the brothers before the reunion occurred.
Norma said, "I couldn't believe it! I also wondered if my cousins would want to speak to me after all this time - but they did!"
Our RFL coordinator Luz says, "We feel proud to be part of the global effort to reconnect people with their loved ones. Finding missing people takes time and there is no certainty, but there are positive outcomes every year."
For now, Norma and her cousins have put off reminiscing and are concentrating on organising their face-to-face meet up in Córdoba. They are all counting down the days, when Norma will visit her nieces and her cousins for two weeks, in October. Juan Carlos says, "I'm waiting for this reunion with great happiness. We will enjoy every moment of our time together."
For families in New Zealand looking for loved ones
If you have lost contact with a family member or loved one through violence, conflict, disaster or migration, contact the Restoring Family Links team by filling in this form.
Find missing family overseas - form
Helping diverse communities
Our RFL team want to reach more of New Zealand's diverse communities, especially those whose first language is not English.
We have produced a series of Restoring Family Links social media tiles in 43 languages including English, te reo Māori, and Pacific Nation languages.
More about Restoring Family Links
We work with our partners – 191 Red Cross societies and the International Committee of the Red Cross (ICRC) around the world to trace family members.
Lead photo: Juan Carlos with Argentina Red Cross' Restoring Family Links team.