Dallas Roy, our international delegate, leaving for Türkiye
17 February 2023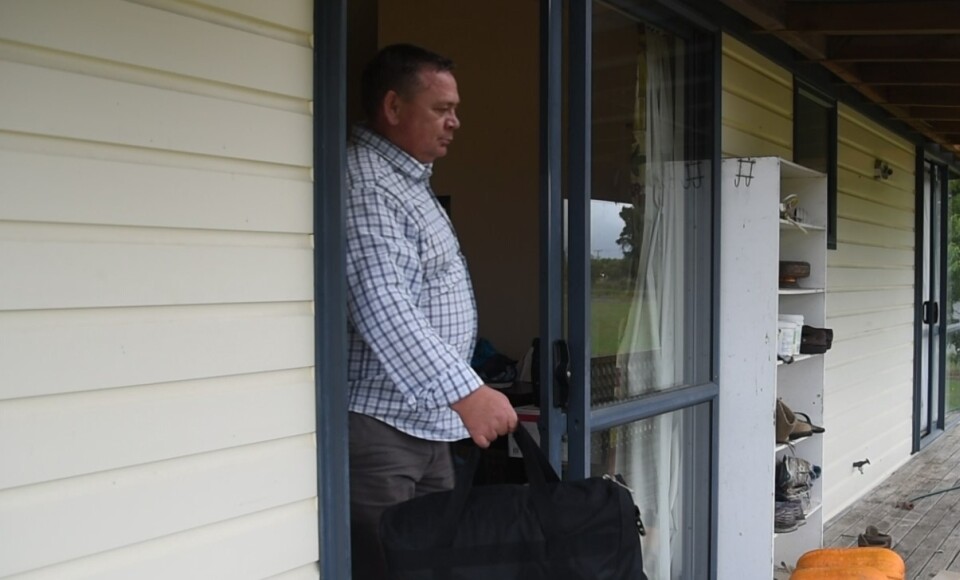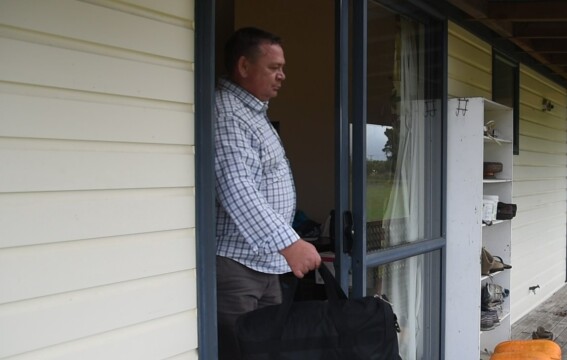 As part of our response to the Türkiye and Syria earthquakes, our first international specialist delegate, Dallas Roy, headed over to Türkiye on 17 February.
Two devastating earthquakes hit south-eastern Türkiye and north-western Syria on 6 February, impacting 21 million people in both countries.
For the next three months, Dallas will be in Türkiye to support the leadership of the response on behalf of the International Federation of the Red Cross and Red Crescent Societies (IFRC), and to support Kizilay – the Turkish Red Crescent – who have been working on the ground since the disaster happened.
The scale of the disaster is still unfolding. More than 9,000 Red Cross Red Crescent people are working around the clock in both countries, providing essential lifesaving assistance. The teams are deeply rooted in the local communities and understand the culture and speak the languages. Dallas' role will be to complement their work at a strategic level.
My role is to manage the operational response – from planning, budgeting, to coordination with the Red Cross Movement's partners and external agencies to support the Turkish Red Crescent Society," Dallas says.
Vivienne Euini, Director of International Operations at New Zealand Red Cross says Dallas' knowledge and experience in operations management means he can support local teams right from the moment he steps off the plane.
"Dallas was one of our first delegates to offer his skills to help with the earthquake response."
Security management and transition to recovery are also part of his work. Dallas will be constantly monitoring the disaster situation and overall context and adapting the operational response when necessary. He will be based in Ankara and visit the affected region regularly.
"Once I visit the affected areas and understand the need on the ground, it is then important to provide planning at the national level to support the momentum of the operation and Turkish Red Crescent teams by providing them with resources to respond effectively to the most critical needs," Dallas says.
Dallas is one of our team of more than 100 New Zealand-based technical experts on call in our International Delegate Programme, ready to be sent to assist in areas of crisis.
"We are in the process of looking at other specialists who have the right skills and experience required on the ground," Euini says.
Highly experienced in emergency response
Dallas is from Rangiora, North Canterbury. He has worked as an operations management specialist on several major emergency responses with New Zealand Red Cross and the International Federation of the Red Cross and Red Crescent Societies.
He was an engineering officer with the New Zealand Defence Force. He served in peace monitoring missions in Bougainville, landmine clearance in Cambodia, and disaster response for the 1998 tsunami in Papua New Guinea. 
Since leaving the military in 2000, he has worked in Aotearoa New Zealand and many countries in emergency management, including the Kaikōura earthquake and tsunami response in 2016. He has recently returned from two months in Pakistan as Operations Manager with IFRC supporting Pakistan Red Crescent response to the floods – a massive complex situation affecting an area slightly smaller than New Zealand.
"I think what I offer is, you know I have experience in doing this as my profession. So I go from international disaster to international disaster, wherever it's needed to support a country in a time of need," International delegate Dallas Roy says.
"I'm constantly working within this environment and working on different disasters be it floods, be it earthquakes, be it a tsunami, volcanoes, etc.
"So what I can hopefully bring is the support to the Turkish Red Crescent in means of helping to look at the priorities and the needs and how to focus on implementing things that are of most effective support to the people in their time of need," he says.
"I'm going in as the Operations Manager for the International Federation of Red Cross Red Crescent Societies – IFRC.
"I will be directly supporting our head of emergency operations that's in charge of the overall operation on behalf of the International Federation of Red Cross Red Crescent," Dallas says.
"I support the leadership of the Turkish Red Crescent Society with their planning and problem-solving, decision-making, and helping to implement their activities to support the affected population."
International response
Kizilay – Turkish Red Crescent – and Syrian Arab Red Crescent are at the heart of the response to the earthquakes, with more than 9,000 Red Cross people on the ground providing humanitarian assistance to all those in need in both countries.
Both National Societies have staff and volunteers in affected communities, providing unique access to hardest-hit areas since day one. Often volunteers and staff are part of those same communities and may have lost loved ones and homes themselves. They continue to work around the clock to provide life-saving care to survivors. 
The people of Syria and Türkiye will need our support to recover not only in the coming days but in the months and years to come. The devastation caused by this disaster including loss of lives, homes, livelihoods, infrastructure, and local and national economies will take many years to recover from.
"Now they are middle of the earlier response and because of the scale of the disaster they have asked for support from international societies. That's why now ramps up over time, from day one until day seven until day 14 the operation gets bigger and bigger, and support continues for a long time," Dallas says.
Our response
Alongside Dallas' deployment, we have launched the Türkiye Syria Earthquakes Appeal. One hundred percent of the funds raised in this appeal will be used to aid the response and recovery efforts. These are led by local Red Cross and Red Crescent teams, who are providing urgently needed support to the people of Türkiye and Syria impacted by this disaster. 
"We're really thankful to all those who have donated to our Türkiye Syria Earthquakes Appeal. This support has enabled us to send Dallas to Türkiye, and potentially others, to carry out this important work to support the response," says Euini.
We work with the International Red Cross Red Crescent Movement to understand what type of specialists are most needed on the ground. We then look to send appropriate international delegates from our pool of specialists in New Zealand to assist in the response and recovery efforts.   
How you can get involved