Paying it forward
9 March 2020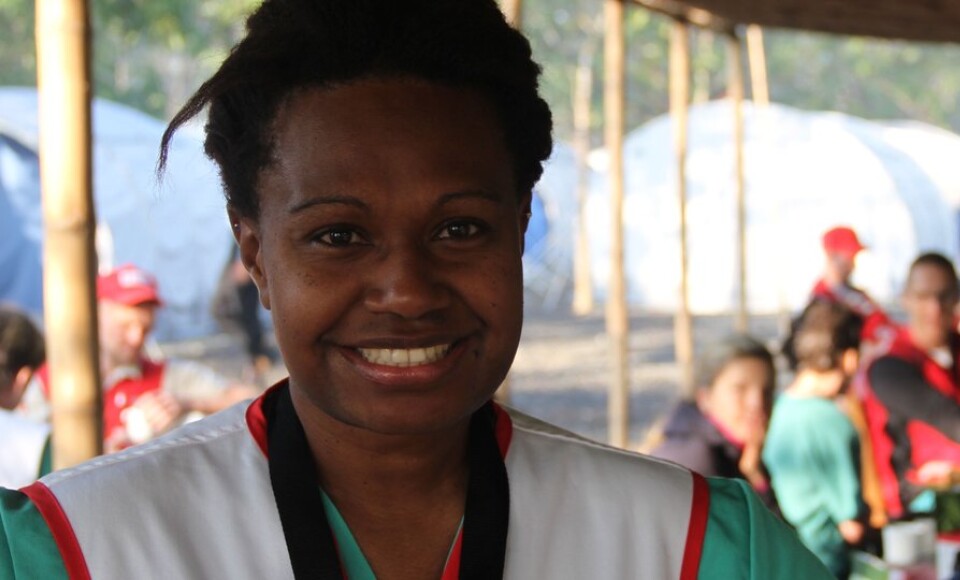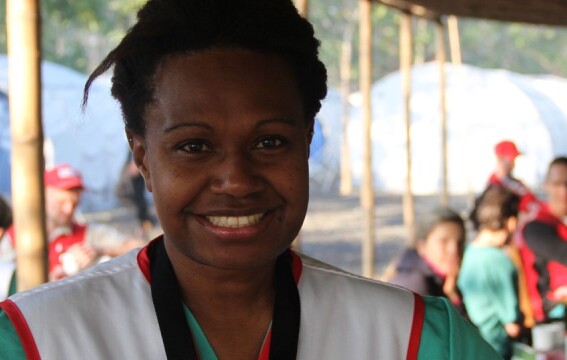 Leina Isno, a registered nurse, believes the overwhelming humanitarian support that poured into Vanuatu after Cyclone Pam is what inspired her to become a New Zealand Red Cross international delegate.
Leina Isno is an international delegate specialising in health, but her journey with Red Cross began over a decade ago.
Originally from Vanuatu, Leina moved to Wellington in her teens to study nursing. After finishing her degree, she decided to stay for work and settled in the harbour city of Porirua. It was during this time that she first signed up to volunteer with New Zealand Red Cross as a refugee support volunteer, helping former refugees arriving in New Zealand settle in their new home.
Leina says her motivation to volunteer comes from growing up in community.
"I grew up in a village where everybody looks out for each other and helps each other. The sense of community was instilled in me at a young age," explains Leina. "I signed up to be a refugee support volunteer because I could relate to moving to a new country. As a migrant myself, I knew how hard it was to transition to a new environment, adjust to a new life, start over and find new friends."
Leina says the decision to take her Red Cross work to the next level was made in 2015 when she watched from afar as Cyclone Pam devastated Vanuatu.
"Initially, I felt helpless watching what was happening in my original home. But I found a great deal of relief seeing the overwhelming international support that poured in for my people in Vanuatu. I was thankful for all the help I witnessed. A way for me to express my gratitude is to pay it forward with my own skills, knowledge and expertise. Luckily, Red Cross provided me with a way to do that."
Leina's first mission in Bangladesh
In 2017, after going through intense training provided by New Zealand Red Cross, it was time for Leina to prepare for her first mission as an international delegate. This mission would take her to Cox's Bazar, Bangladesh, where over one million people from Rakhine State in Myanmar have sought refuge.
"Aside from being an operating theatre nurse, I also took on the task of being an emergency nurse," describes Leina. "I had to join my colleagues on the frontline, assisting people coming in to seek medical attention."
Besides witnessing the overwhelming need for humanitarian assistance, Leina also learnt from her local colleagues how to be creative and resourceful when faced with dire circumstances.
"My missions always come with a 'do-it-yourself lesson', making things connect and work. We get creative — from building tables using cardboard boxes, to trying to make a mattress out of bubble wrap," she shares.
"I was giving these make-shift mattresses to patients. The bubble wrap became an air mattress to help relieve the tension from bedsores. When you don't have enough supplies in the field, you resort to what's there, to what's available."
Response to the measles outbreak in Samoa
Leina's most recent mission was to Samoa in response to the measles outbreak. She was one of twelve international delegates sent to support Samoa Red Cross Society's treatment and prevention activities.
"Seeing the situation there was heartbreaking. It was a disease that got out of hand, and the young children suffered devastating consequences. It really impacted on their childhood. It also impacted the nation as a whole."
Leina describes one child she remembers well:
"I came across a lot of sick children, but there was this 6-year-old kid who stood out. He was so ill. He was distressed like many others with the virus, and he had no appetite. Simple measures, such as encouraging the parents to give small portions of food like yoghurt and getting an ice block really helped the child get proper nourishment and hydration. I found it very reassuring to see the progress and improvement in the child's health."
Although she was based mostly in operating rooms, Leina was often called on to provide support in the pediatric isolation ward where she got to educate parents and caregivers about measles. This was when earlier lessons from Bangladesh on creativity came in handy.
"I had to explain to parents about the impact of the virus in simple terms," explains Leina.
"I drew simple pictures and pointed to parts of the body to show what was happening as I didn't speak the local language. Part of that education included how the virus was transmitted and the importance of handwashing. I could see parents' eyes light up upon understanding what was happening to their children. There were a lot of fa'afetai's ('thank you' in Samoan) that followed."
Leina says she believes that the presence of international delegates in places requiring urgent humanitarian assistance is sometimes just as important as the exchange of skills and knowledge.
"I think that the psychological and emotional support that we get to bring to those affected by disasters is as important as the actual aid we give them. When an international delegate arrives, it gives them that feeling that they are loved, and that they are not forgotten."