Psychological First Aid courses provide wellbeing support after Cyclone Gabrielle
8 March 2023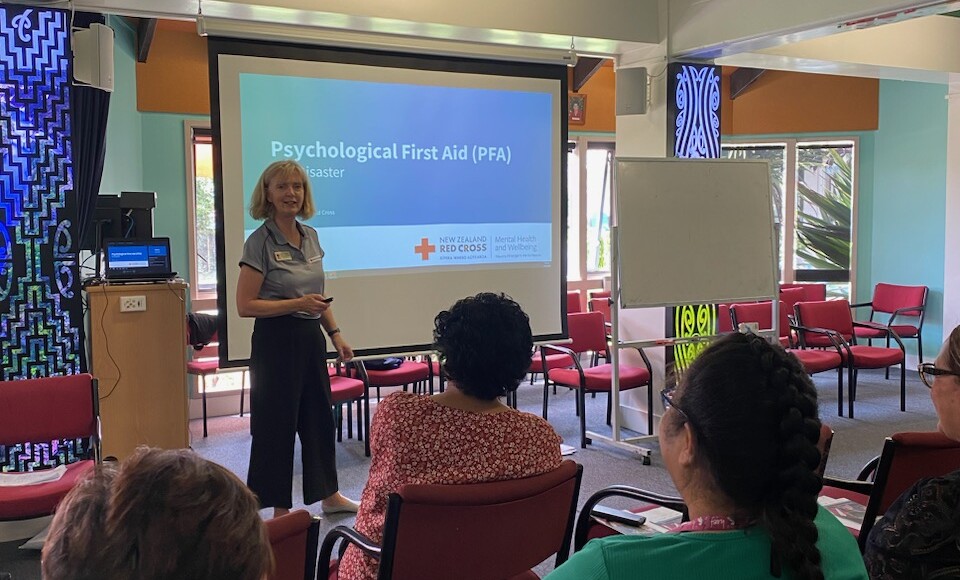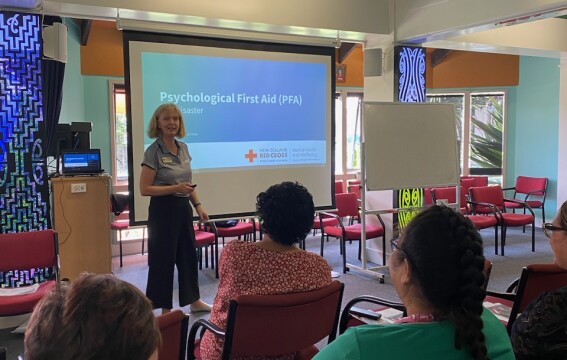 In response to Cyclone Gabrielle, New Zealand Red Cross has so far run four Psychological First Aid (PFA) courses in Hastings to help people provide wellbeing support to the wider community.
Attendees included around 80 people from Te Whatu Ora, Te Aka Whai Ora, other health and social service agencies in Hawke's Bay such as Te Taiwhenua o Heretaunga and community champions in PFA.
The course covers psychosocial support principles, including helping attendees to develop strategies to help those around them cope with the impacts of disasters.
Most affected people will experience some level of distress and everyone in a disaster can benefit from some form of psychosocial support. Effective psychosocial interventions promote safety, calm, connectedness, self-efficacy, and hope.
The 84 people trained, some who have been personally impacted by the Cyclone, now have more tools to help hundreds of people as they take the first steps in their recovery.
Demand for future courses remains high and we plan to run more training as the recovery progresses.
More information and practical support
See our dedicated webpage on helping care for yourself and others after the recent flooding and Cyclone Gabrielle.
Guidance on caring for yourself and others after a disaster or emergency.
Attend a Psychological First Aid course
Completing our New Zealand Red Cross Psychological First Aid course will give you confidence in providing emotional and practical support for yourself, friends, family and community in times of emergency.