Spreading kindness through the New Zealand Disaster Fund
2 June 2023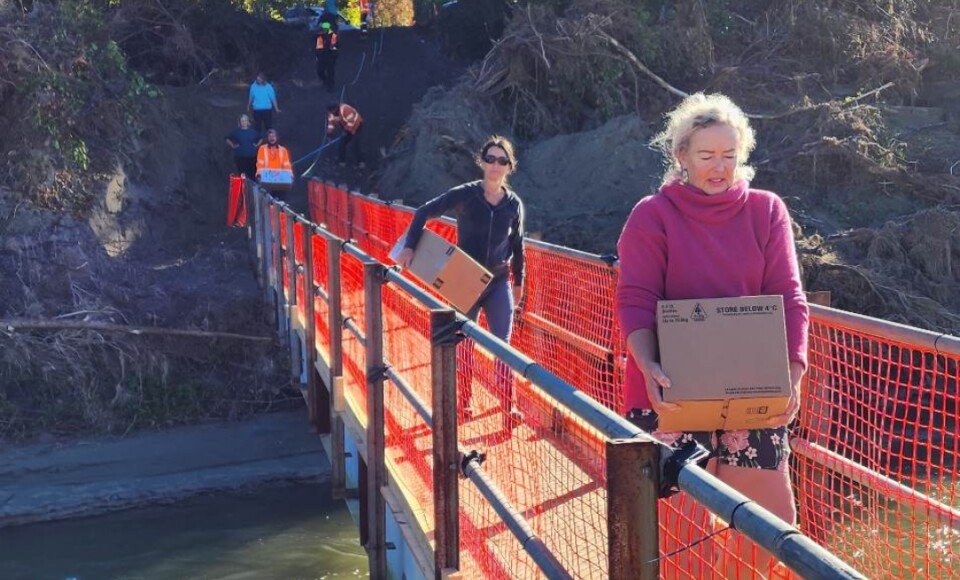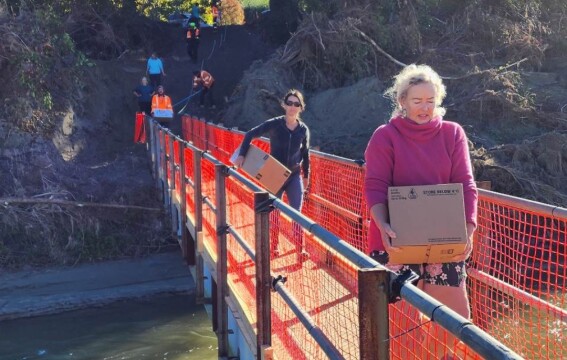 After Cyclone Gabrielle and other severe weather events last summer, the Kindness Collective committed everything they could to help affected families and communities. To support their incredible work, we provided a $100,000 grant from the New Zealand Disaster Fund.
The Kindness Collective deal with crises every day. But after severe weather events earlier this year, the already constant need for resources like food and blankets increased rapidly.
"We applied for the funding because of what we had been doing so heavily since the flooding and cyclone. The grant helps us to continue to help and buy resources for affected families across Aotearoa," says Sarah Page, CEO of the Kindness Collective Foundation.
The organisation works through a daily referrals system with community partners like the Police, Kāhui Tū Kaha and Te Whatu Ora. After the severe weather events, these daily referrals increased by 400% in the month of February, compared to February 2022.
"The day the floods happened, the next morning we opened our hub in Mt Eden. Usually, the hub is our distribution centre, but we got so many phone calls from community partners asking for help, and the need was so great that we opened it publicly and started distributing," says Sarah.
By being community-led, the Collective has been able to support affected families in areas that most people don't even realise were badly affected. They provided food to a network of families in Port Waikato after the floods, and regularly provide food for families affected in Tāmaki Makaurau Auckland.
"We have a network of 800 families that we provide food for every week in Auckland. These families have lost so much. They're living in damp homes they shouldn't be living in."
As a charity, there is not enough resource to fix damaged houses. But the Kindness Collective does everything they can to try and keep kids and families warm including providing blankets and cost-effective heaters.
"As a small charity, we can't fix homes, but we can try to keep the kids warm and families fed when we can."
Distributing warm items before winter arrives
With winter approaching, the Kindness Collective are working around the clock to try and get as many warm items as they can to those who need it.
"Recently, we provided cost-effective heaters, blankets, and pyjamas to a community in Wairoa. We know it's going to be a long game and going into winter it's going to be really tough for a lot of people."
"We're going to be able to extend the PJ project quite massively in Hawke's Bay because of the New Zealand Disaster Fund grant. We were able to commit to 1,000 pairs before and now we will be able to provide around 3,000," says Sarah.
Recovery from an emergency is a long and complex process. Working with organisations like the Kindness Collective means that New Zealand Red Cross can support those across the motu that are already deeply connected to their communities.
Thanks to the generosity of all who donated to the New Zealand Disaster Fund, for allowing us to support organisations like the Kindness Collective.
For more information
Find out how about the New Zealand Disaster Fund and how to donate.
New Zealand Red Cross has supported communities before, during and after disasters for nearly 100 years.
Disaster and emergency support
Find out how to look after yourself and others in an emergency.
Caring for yourself and others
Enrol for free mental health training.
Free mental health training for emergency-affected communities