The Treaty on the Prohibition of Nuclear Weapons enters into force: It's time to join the right side of history
21 February 2021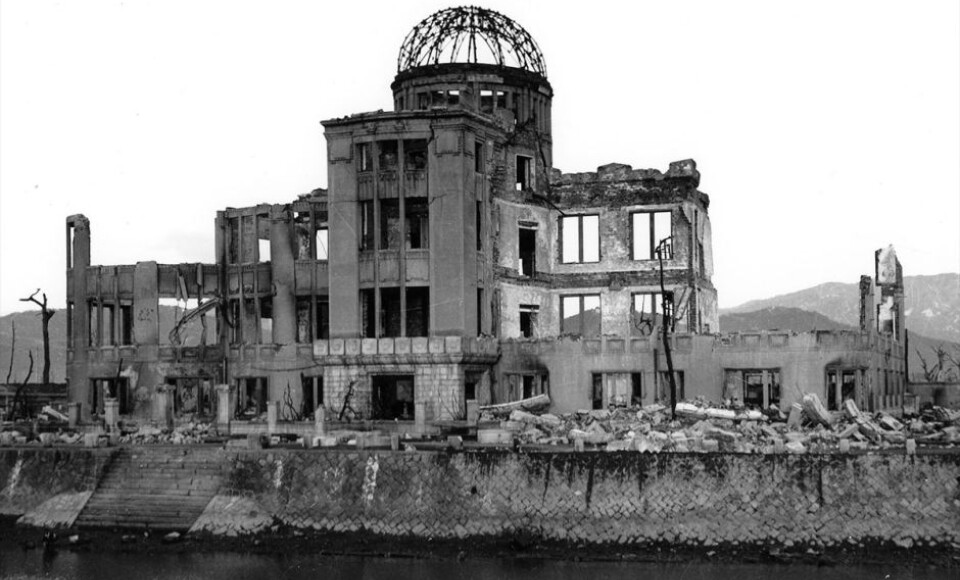 New Zealand Red Cross' International Humanitarian Law Advisor, Rebecca Dudley, and Youth Activator, Sakhr Munassar co-author this editorial to mark this historic event.
Today, 22 January 2021, the Treaty on the Prohibition of Nuclear Weapons officially enters into force, with 51 States, including Aotearoa New Zealand, making a legal commitment to implement it.
For the first time, the world has a legal framework setting out a path to eliminating nuclear weapons. This is a very good news for all of us, as it offers a promise to current and future generations, but it is important for us to remember that this is not yet the end of this fight.
In fact, it is fair to say that this is only the beginning. The reality that we are up against is that there are still more than 13,000 nuclear weapons in the world.
Now that we have the Treaty in place, our next steps must be to make sure that we scale up its adherence globally, as the adoption of more aggressive nuclear weapons doctrines and the continued modernisation of nuclear weapons all point towards an increasing risk of them being used.
No State or organisation could deal with the catastrophic consequences of a nuclear bomb.
Red Cross humanitarians were among the first at the scene in Hiroshima and Nagasaki 75 years ago, where tens of thousands of people suffered from the devastating impacts of these weapons of mass destruction. Among them was Takeshima Naoe, who was a Red Cross nurse at the time. Ms Takeshima, then just 17 years old, was among the wounded. She had injured her leg after a beam fell onto it after the first bombing, but this didn't stop her from getting up and helping people who had been severely wounded.
Ms Takeshima continues to speak up as a Hibakusha (nuclear weapons survivor) to share her experiences. She hopes to raise awareness on the horrific impact these weapons of mass destruction have and ensure that nothing like what she experienced will ever happen again.
The Treaty on the Prohibition of Nuclear Weapons recognises the catastrophic humanitarian consequences of nuclear weapons and the risks posed by their continued existence. It clearly and comprehensively prohibits nuclear weapons on the basis of international humanitarian law. It provides pathways for adherence by all States, including nuclear-armed States. More importantly for the Pacific Region, where more than 315 nuclear tests have been conducted, leaving a legacy of widespread environmental damage and health complications, the Treaty also contains commitments to assist victims of testing and use of nuclear weapons and to remediate contaminated environments.
Since 1945, successive generations of Kiwis have led the way in opposition to nuclear weapons. The New Zealand Government supported the first resolution of the first ever United Nations General Assembly in 1946 to ban nuclear weapons. Broad civil society and cross-party support in the 1970s and 1980s led to ground-breaking domestic legislation for a nuclear-free New Zealand in 1987. New Zealand legal and diplomatic efforts have played a role in challenging nuclear tests in this region and in the development of international law. More recently, the country played a leading role in negotiating the 2017 Treaty on the Prohibition of Nuclear Weapons and was the 14th country to ratify it.
The entry into force of the nuclear ban treaty is the beginning, not the end, of our efforts. We must ensure that the Treaty's provisions are faithfully implemented.
We urge nuclear weapon-possessing states to urgently take interim steps to reduce the immediate risks of using them, including by taking nuclear weapons off 'high alert' status, reducing the role of nuclear weapons in their security policies and military doctrines, and in the long term, to sign and ratify the Treaty.
By continuing this conversation, it is our hope to drive this Treaty toward its goal – to create a world without nuclear weapons.
About the authors
Dr Rebecca Dudley is the International Humanitarian Law Advisor at the New Zealand Red Cross. Sakhr Munassar is a Youth Activator at the New Zealand Red Cross who attended the three-day Youth Action Forum held in Hiroshima in 2019, where he and other young people within the Red Cross Red Crescent Movement had seen for themselves the humanitarian consequences caused by the nuclear attacks in 1945.