Warm welcome for Masterton's first refugee families
31 January 2022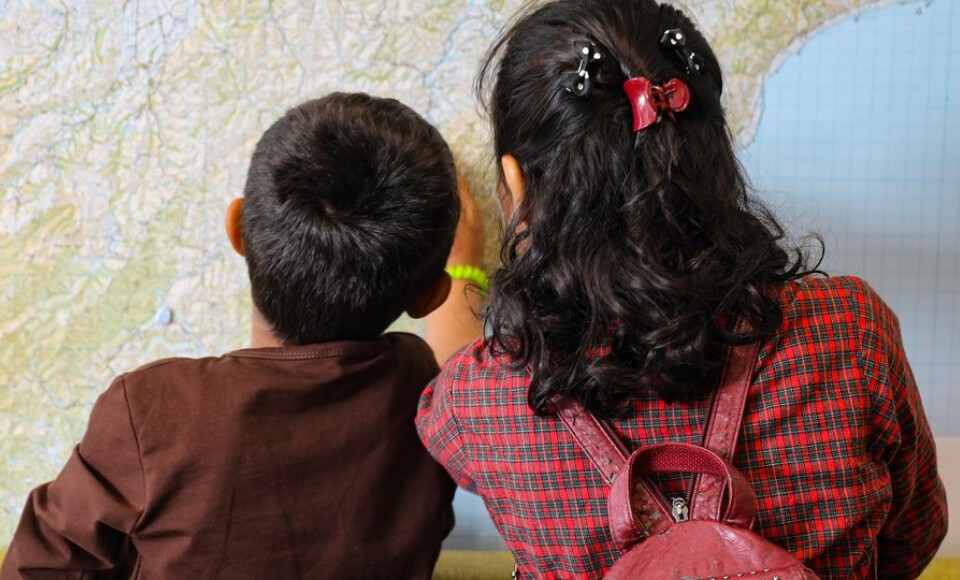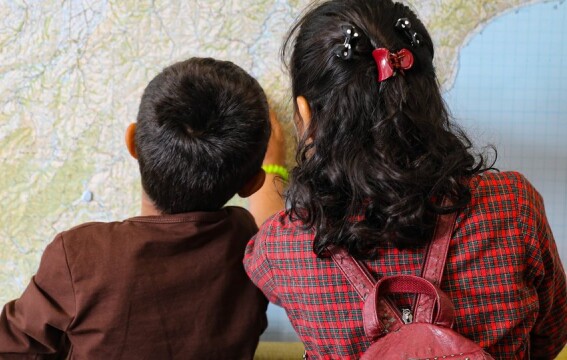 In January Masterton welcomed two new families from Pakistan — the first former refugees to settle in the town in decades.
The mayor of Masterton Lyn Patterson greeted the families at a well-attended reception in the Masterton District Council offices. She said she was pleased to have the former refugees finally arrive in Masterton. "There were delays due to COVID-19 but we are very happy to welcome them now — diversity adds value to our community by sharing different cultures and ways of thinking. That will benefit everyone in our community."
Councillors, members of community groups, Red Cross staff and volunteers, iwi representatives and members of the Ahmadiyya Muslim community (Ahmadi) all gathered to show their support for the former refugees, who are the first to settle in the region as part of New Zealand's Refugee Quota Programme.
The families are Ahmadiyya Muslims, a minority sect from Pakistan. The Ahmadiyya, or Ahmadi, are not officially recognised as Muslim in Pakistan and often suffer discrimination and persecution, including acts of violence.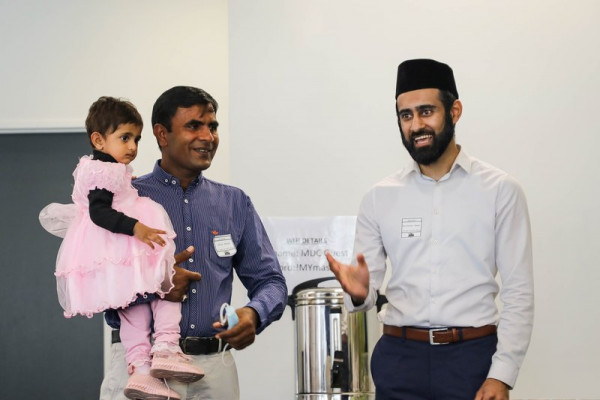 Two of the former refugees, Ibrar and Shumalia said they were discriminated against in Pakistan —business was difficult and they faced harassment every day. Shumalia and her children were forced to leave their village and spent time in a refugee camp before coming to New Zealand.
"We are so happy to be in Masterton," Ibrar told the gathering at the reception. "We feel safe in New Zealand, knowing it is a tolerant society with a strong respect for human rights. I am heartened to know that our little ones will grow up in a place that is safe and that they will have a good life, contributing to New Zealand in whatever way they can."
"Although the car trip over the Remutakas to get here was scary!" He added.
Ibrar also praised the support his family has received so far from the Masterton District Council and New Zealand Red Cross, which is helping the new Kiwis adjust to life in Aotearoa through the Pathways to Settlement programme. This includes assisting them to set up their homes and helping set up bank accounts and to enrol their children in schools.
New Zealand Red Cross Pathways to Settlement Manager Tracey Read says it was humbling to see the families walk into their new homes for the first time, after months of preparation by the local community.
"The team in Masterton has been working hard training new volunteers to help out. We've been so pleased with the way the Masterton community has rallied around the families – attending workshops and volunteering their time to help, while others have donated items to furnish their homes."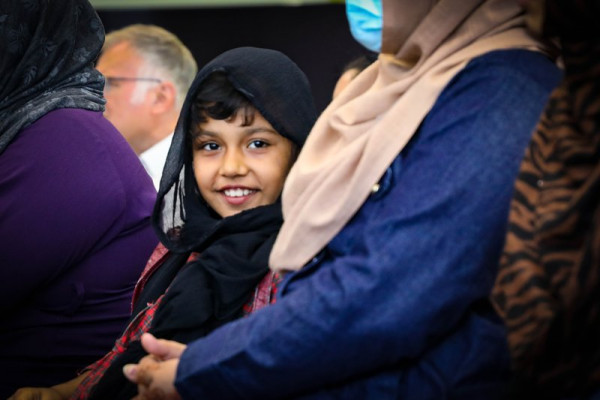 A further 40 former refugees from Pakistan are expected to resettle in Masterton later this year.
Masterton is Aotearoa New Zealand's newest refugee settlement town, and the twelfth location to become part of refugee resettlement since the programme began in the 1950s. New Zealand Red Cross has been helping settle refugees for more than forty years and is now the main provider of community settlement programmes for refugees who are part of the New Zealand Refugee Quota Programme.