A chance to give back
22 February 2021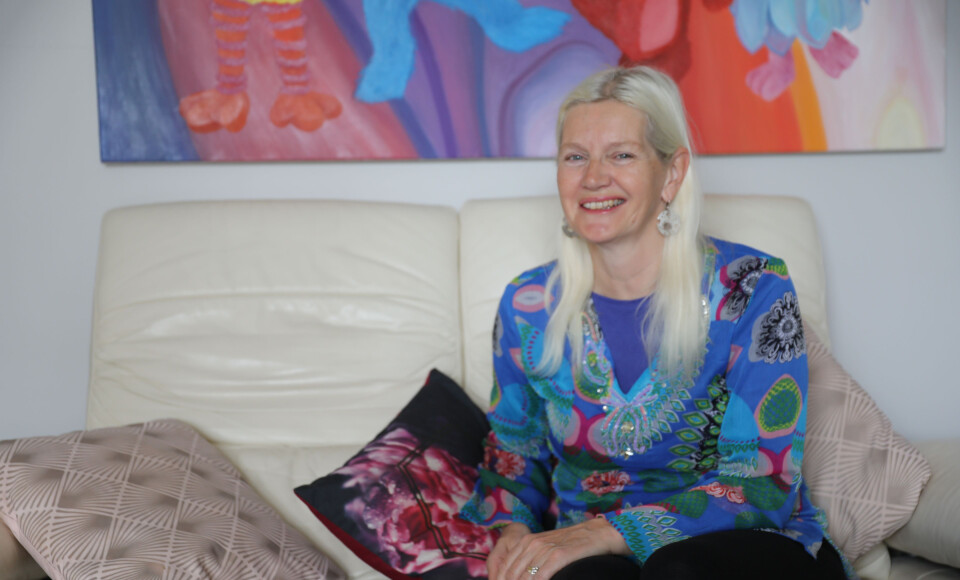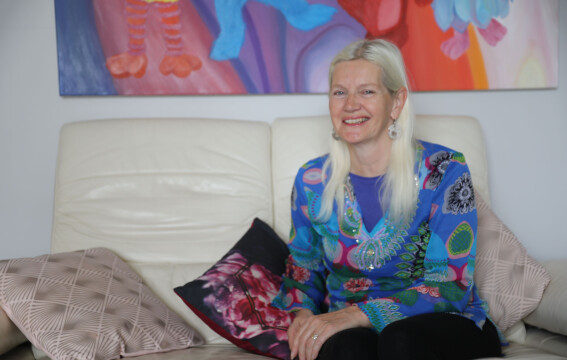 Ten years have passed but Jaki George still vividly recalls 22 February 2011, the day a magnitude 6.3 earthquake hit her home in Christchurch.
"It was a lovely day. It was midday and I was just on the phone to the hospital, trying to get my father-in-law out as he had just had an operation. I was trying to sort when I could collect him. I was alone at the top of the house, a three-storey place, when everything kicked off," says Jaki.
Instinctively, she got out of their house that was situated on a hill in Redcliffs. She immediately ran across their driveway, towards one of their neighbours' doors to check on them.
She recalls, "I was knocking on their door until they eventually opened it. They were an elderly couple in their eighties, and she was there with her ear bleeding. What had happened was that a huge boulder came down from the end of the hall. It came from the top of the garden and it just took the kitchen sink into the dining room. It literally followed her, and she'd been knocked flying. I said, 'Come! We need to get out of the house.' The shaking was still ongoing, so I got them both out and onto the road."
The earthquake's aftermath
"There was lots of liquefaction. Parts of the road had cracked open, and this horrible silty grey stuff was coming out. It was awful," Jaki recalls.
Jaki's house was among those severely damaged by the quake. Her whole house was lifted off the ground and moved further down the hill.
Amid the chaos, all Jaki wanted to do was to get in touch with her daughter who was then at the university, and her husband who was then down in Milton. With all phone signals down, she couldn't get any calls through.
"I spent the night with a neighbour on the other side of the road whose house was sort of liveable. I sat with her and talked to her. That night, every time there was another quake, we'd check on each other. You know, there was no light or anything. It was just pitch black," Jaki shares.
Eventually, amid the darkness, Jaki saw lights come up the road. It was her husband – he had driven up for about 10 hours straight from Milton to get home.
"I've never been so pleased to see anyone in my life," says Jaki.
"We then went to pick up my father-in-law from the hospital, my daughter from university and all drove back down to Milton where my husband had a small bach."
Receiving support from Red Cross
Despite having a safe place to stay, the next few months following the incident were tough for Jaki and her family. She spent most of her time on the phone speaking with insurance representatives to try to get everything sorted out.
"It was pretty awful. I was always on the mobile phone trying to get answers. I would get put through to one person, tell them the story, and then I'd try to phone them back after to ask about something else and another person would answer, and I'd have to tell the story again. It just ate up most of my mobile credit," she shares.
Jaki also had to make a lot of unanticipated purchases due to their new living situation.
She explains, "We had nothing down there. It was just a crash pad, and we were not expecting to live there. I had to go and buy sleeping bags and other basic stuff. We managed to get help from Red Cross. They were our saving grace. They sat and they listened to us and they helped us out in more ways than one."
New Zealand Red Cross was able to provide Jaki and her family some emotional and financial support to help them get by as they waited for their insurance to get sorted.
"We really appreciated it because we had nothing. We couldn't get back into the house - it was deemed dangerous because the hillside just collapsed on top of our house. By the time the people from the insurance company were allowed back in, everything obviously had gone mouldy and the little that they did get out was in quite a state," says Jaki.
Returning the favour
In 2013, Jaki and her husband moved to Kerikeri, where they are now based. One day, at the local library in their new home, a New Zealand Red Cross poster on the community board caught her attention.
"I saw a sign asking for people to knit and I thought, 'I could do that.' I also thought that would be really nice because I wanted to give something back. It was Red Cross that really helped me when we lost our house," says Jaki.
She decided to go along to one of the knitting sessions organised by the members of New Zealand Red Cross' Kerikeri Branch, where she was later invited to join as a member.
From 2018-2020, Jaki served as the president of New Zealand Red Cross' Kerikeri Branch. Now, she continues to be an active member of the branch, keeping their local community projects running.
Among the community projects she looks after is the Coffee and Craft Group, which the branch started in 2019.
The Coffee and Craft Group is an initiative aimed at combining fun social interaction and helping people in need. Branch members and volunteers from the community get together for a couple of hours every Friday morning to share a cuppa and have a chat while taking on various craft projects to help people in need.
Jaki explains, "All the blankets we make go to former refugees that New Zealand Red Cross supports. We also knit little baby jackets and hats and booties that we give to hospitals, so midwives can give them to new mothers who might need them."
"We also sell some of the baby wear and toddler wear we make at Old Pack House Market. We do it about three or four times a year to raise funds for New Zealand Red Cross," she adds.
The Kerikeri Branch often helps raise much-needed funds to support Red Cross' work in response to disasters here in Aotearoa and around the world.
"Having been through [the Canterbury earthquakes], knowing how it feels, I want to be able to help people during their time of need. And what we do here is only a small part of that."