Communities encouraged to get involved with New Zealand Disaster Fund spending
6 April 2023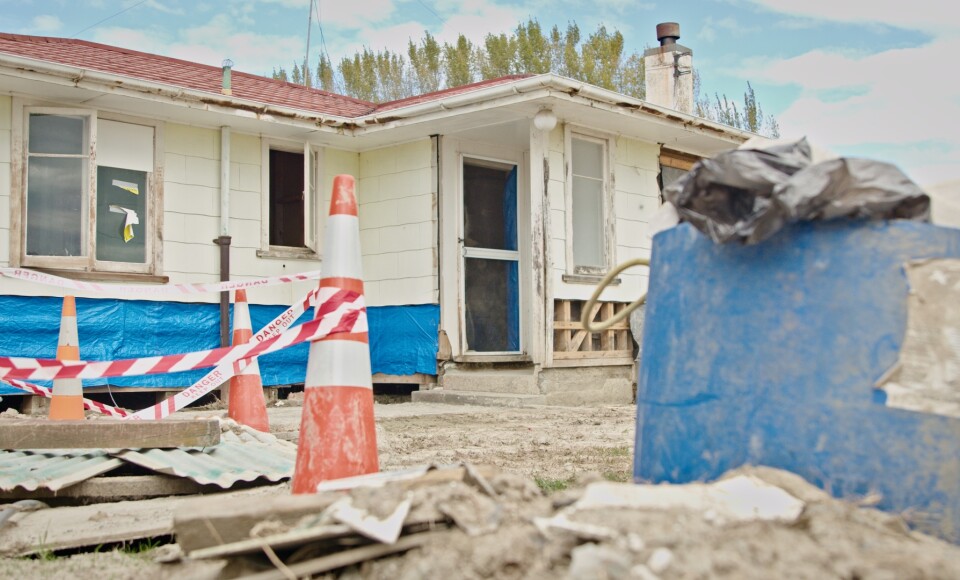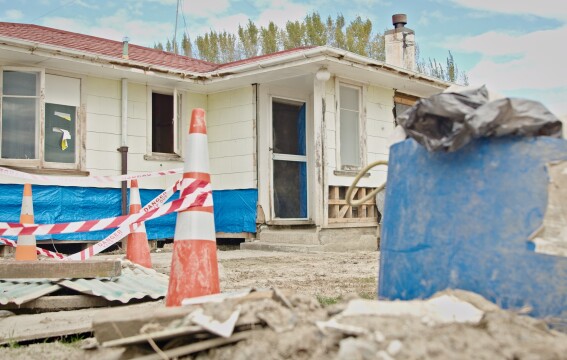 Fortnightly update 3: New Zealand Disaster Fund
Communities are encouraged to get involved with New Zealand Disaster Fund spending, with the allocated total now more than $3 million.
The latest round of distribution from the New Zealand Disaster Fund, takes the total committed up to $3.18 million. Grants from the New Zealand Disaster Fund this week include:
A contribution of $1 million to the Hawke's Bay Disaster Relief Trust.
Buttabean Motivation – a $100,000 grant.
Ngāti Pārau Trust, Hawke's Bay

–

a $70,000 grant.
Esk Valley Community Hub – a $45,000 grant.
"It's wonderful to be able to support these initiatives and the recovery of these communities, on behalf of the people of Aotearoa New Zealand. Between our ongoing conversations with iwi and hapu, Councils and community groups, and our application process, we want to make sure those who need support, get support."
New Zealand Red Cross Secretary General, Sarah Stuart-Black has invested time talking to community leaders about where the need is greatest.
"We have worked hard to understand the situation on the ground, listening to Councils, emergency management group managers, iwi and hapu and community leaders. I've visited Tairawhiti, Wairoa, and Auckland, heard from iwi and/or hapu leaders in Tairawhiti and Mayors. I've heard first-hand stories from those most affected. I know communities are hurting and that many people are struggling to process what has happened and understand what the future holds for themselves and their families."
New Zealand Red Cross now has an application process that gives community groups and other entities an opportunity to apply for funding from the New Zealand Disaster Fund.
Stuart-Black also asks the people of Aotearoa to visit the New Zealand Red Cross website regularly to fact-check what they are hearing and to get the full picture of how the New Zealand Disaster Fund is being spent.
"The generosity of the people and businesses of Aotearoa New Zealand has seen more than $20 million donated to the New Zealand Disaster Fund, which is incredible. However, we are aware that there's some misinformation about the Fund and this creates confusion and misunderstanding.
"We've said from the start that we'll be providing fortnightly updates, we're committed to that and to continuing to be transparent about the Fund," Stuart-Black says.
"It is important that everyone knows three key things:
One hundred percent of donations – and any interest we earn – will be spent on providing support and assistance directly to affected communities.
New Zealand Red Cross will absorb the Fund's running costs – they will not be covered by donations made to this appeal.
We're working to distribute money as fairly, effectively, and as quickly as we can. Creating a grants process after an emergency takes time and we are grateful for everyone's patience while we work with communities to do this properly."
Councils, charities and community groups, and businesses can apply for funding from the New Zealand Disaster Fund through the New Zealand Red Cross website.
There are two different grants available – the Community Support Grant and the Community Enable Grant.
The Community Support Grant is for the costs incurred by those supporting the basic needs of people impacted by the severe weather caused by flooding in the upper North Island and Cyclone Gabrielle.
The Community Enable Grant is for significant costs being incurred by those providing financial support, resources or assets, to enable communities to recover quickly.
Criteria exists for both grants, and organisations are encouraged to read all documentation before applying. Grants will not be available for individuals at this time, as a number of property-related applications are expected from Councils or other organisations acting on behalf of communities.
"Our ambition is to have allocated most of the money in the New Zealand Disaster Fund within the next six months. There continues to be great need, and there are many locally based organisations that are doing a fantastic job of responding to this need. This grants platform intends to ensure that this great work continues."
Learn more
We've been around for nearly 100 years. As the impacts of climate change increase the frequency and severity of weather-related emergencies across the country, we'll keep being here.
The New Zealand Disaster Fund helps us to support communities to respond to, recover from, and prepare for disasters and emergencies in Aotearoa New Zealand.
If you want to stay up-to-date on how the New Zealand Disaster Fund is making a difference you can register for email updates.
Sign up for regular updates about the New Zealand Disaster Fund (redcross.org.nz)
Practical support and information to help you care for yourself and others after the recent flooding and Cyclone Gabrielle.
Caring for yourself and others after an emergency or disaster
Volunteer with us
We can't do our work without the thousands of Kiwis from all corners of Aotearoa New Zealand who give their time and energy to volunteer.
We're always on the lookout for dedicated people to join us in our humanitarian work. Join over 8,000 other humanitarians in New Zealand and volunteer today.
Find a volunteer role near you
Red Cross in your community
New Zealand Red Cross is part of your community. We have 16 offices around New Zealand including our head office in Wellington. You can join your local branch, group in over 40 cities and towns around New Zealand, or shop at one of our 50 retail stores.
New Zealand Red Cross has 15 'areas' across the country. Each area has its own area council, which is elected by the local Red Cross members.
There are nearly 50 branches of New Zealand Red Cross around the country. Branches have a hands-on local-community focus, and are run by volunteers.
Find out more about what we do in New Zealand
Support our work
Our emergency management work is funded through the generosity of donors.
Donate to New Zealand Disaster Fund
Fortnightly updates
Related stories