Behind the wheel of Meals on Wheels
18 June 2019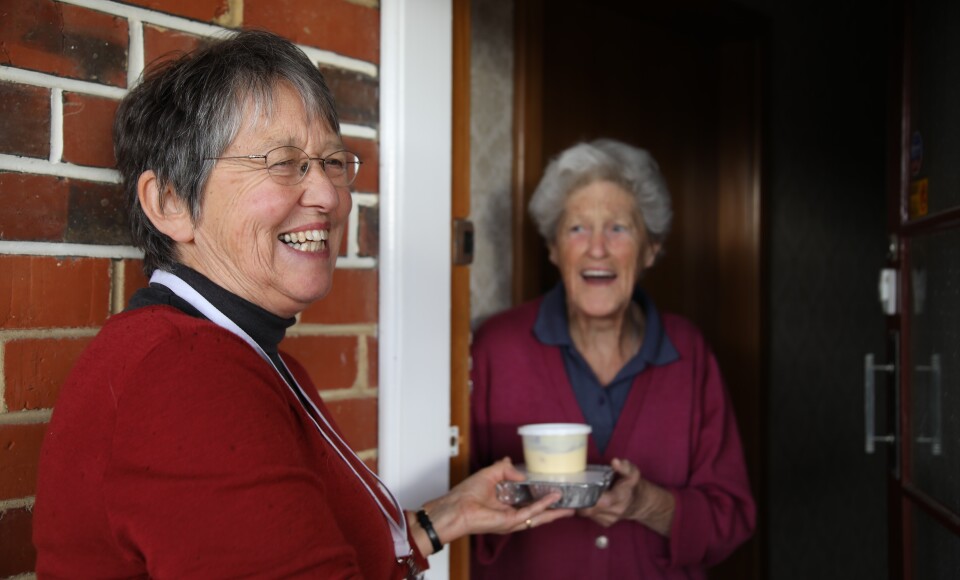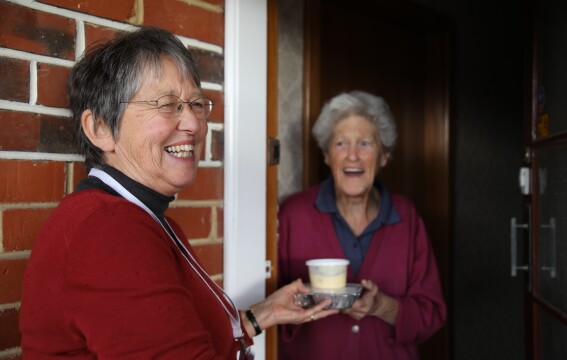 Meals on Wheels driver Jenny has a busy morning ahead – she needs to deliver 15 meals around Mosgiel.
Jenny gets onto the job quickly, waving goodbye to her fellow volunteers, dropping the box full of hot meals at the back of her car, and carefully checking today's itinerary.
"I know my way around – I've been doing this for fifteen years. I always thought when I'd retire I'd do some sort of volunteer work, so when the time came, I signed up to be a Meals on Wheels driver," explains Jenny.
Jenny was introduced to Meals on Wheels at a very young age: "I used to deliver meals with my mother when I was young, during school holidays. We would pick up the meals from the hospital in Auckland," recalls Jenny.
Fifteen years helping elderly people in the Mosgiel community means Jenny knows well the people she will visit today.
"Our first visit is to Shirley – let's go" says Jenny as she starts the motor of the car.
Shirley welcomes Jenny with a smile, she says she likes the meals. Shirley had knee surgery two years ago and the hospital suggested she register for the local Meals on Wheels service.
Jenny takes time to chat with Shirley about how things are going, before heading off to visit the next recipient on her list.
A couple of deliveries later, Jenny arrives at Robert's house. Robert has been receiving Meals on Wheels for three years, when his wife got sick. For him, receiving meals means he eats a healthy meal daily and doesn't waste food from the supermarket.
"I also really enjoy somebody coming in and interacting with me. I like the social aspect with the volunteers dropping off the meals while having a chat," explains Robert.
On her way to the next recipient, Jenny explains why she enjoys being a Meals on Wheels driver.
"I enjoy the people – I'm a people person. It's nice when you get to know the recipients. For some of them, they wouldn't get a decent meal otherwise. But it's also the contact and you check that they are okay."
For Maureen, another resident being visited today, Meals on Wheels "is a great service, it has made a make a big difference for me in the last seven years. I am not able to do the shopping myself."
After a busy morning delivering 15 meals, Jenny feels a sense of accomplishment.
"You're doing a service, you certainly feel like you're doing something worthwhile. Then you're seeing people and you also meet the other volunteers and we have a good yarn when we're waiting."
Volunteering has many benefits including, for Jenny, keeping busy. "I enjoy it. It keeps me active."