Employment support for Ukrainians in New Zealand 
13 March 2023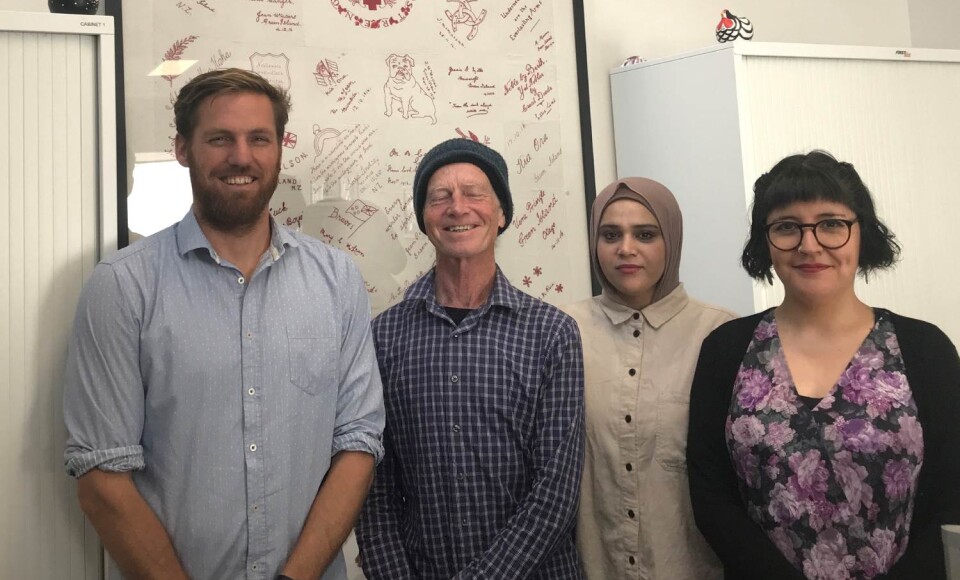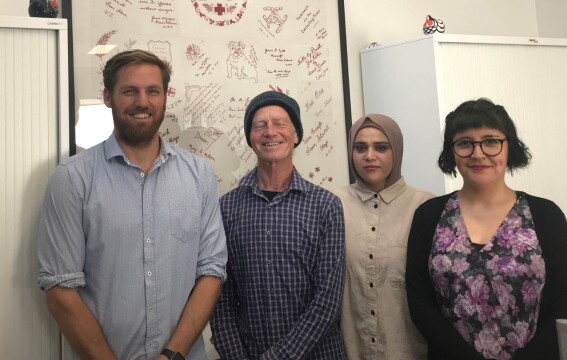 Starting this month, thanks to generous donations to our Ukraine Humanitarian Crisis Appeal, we will begin supporting Ukrainians who have escaped the ongoing conflict and arrived in Aotearoa New Zealand, to find meaningful employment. Our support will meet an urgent need to help many Ukrainians who have been struggling to find work since arriving.
Immigration New Zealand reports 598 Ukrainians have arrived in Aotearoa New Zealand since the government introduced the special sponsorship visa. They are sponsored by family members who are already living here and who take on responsibility for providing for their needs. As such, Ukrainians arriving on the sponsorship visa are not provided with government benefit support. There are currently no other support programmes established in New Zealand to support Ukrainians.
Our Pathways to Employment programme currently supports former refugees and vulnerable migrants who are receiving work and income support.
Jarrah Cooke, Director, Migration Employment says, "With the recently announced changes to the special sponsorship visa, it's great that this project allows our team to focus our resources where there is a significant need. It also allows us to look at different ways of providing employment support suited to a particular community's needs."
Pathways to Employment for Ukraine
'Pathways to Employment for Ukraine' will initially run for 15 months and will support up to 70 people on their road to employment. Our established Pathways to Employment programme includes support with English language skills, updating CVs, validation of existing qualifications, understanding Aotearoa New Zealand workplace culture, and matching jobs to individual skills.
Kate Turska, co-founder of the advocacy group, Mahi for Ukraine, says, "I am very grateful and excited about this programme and the difference that it will make in people's lives. When Jarrah and I first started talking about access for Ukrainians to the Pathways to Employment programme, I couldn't imagine we would be here a few months later."
"This is the first programme of its kind in New Zealand dedicated to Ukrainians. To date, Mahi for Ukraine is the only organisation supporting Ukrainian 'refugees' arriving in New Zealand. We hope others will follow suit after New Zealand Red Cross has made this important first step," Kate adds.
Ukraine has a highly educated workforce. Kate says, "Ukrainians provide a talent pool in a number of areas, including IT, medicine, agriculture and engineering in many industries. These people, if given the opportunity, could make a meaningful contribution to New Zealand's economy in areas where there are skill shortages."
While initially there may be a language barrier for some people, Kate believes there is a strong work ethic and determination to take every opportunity to contribute to New Zealand's society and workforce at any level.
"We are currently recruiting for three positions specialising in employment services for the new initiative. The new team will be based in Auckland, where most of the sponsored Ukrainians live. Our new Ukrainian background navigator position will be able to reach into the community and understand the needs of potential job seekers," Jarrah says.
The support is also available nationally for sponsored Ukrainians who are living outside the city and would benefit from this service.
"We will continue to build on our already positive relationship with Mahi for Ukraine who is strongly connected to the Ukrainian community. We will share resources, events, and information so that we reach all people on the sponsorship visa in need of our employment services in Aotearoa New Zealand."
Our wider migration services
Our Pathways to Employment programme is part of New Zealand Red Cross' migration services. It operates in 13 locations across the country. Our specialist teams include Community Champions who are from former refugee background communities and staff skilled in supporting former refugees and vulnerable migrants to find meaningful employment.
To contact the Pathways to Employment team about the new project for Ukrainians and find out more about our migration employment services programme Pathways to Employment, please visit our page on helping refugees find a job.
For more on our migration settlement services, see our section on help for refugees.
Ukraine Humanitarian Crisis Appeal
The new project is funded through our Ukraine Humanitarian Crisis Appeal. Donations to our Appeal enable us to continue to support people, within and outside Ukraine, who are impacted by the conflict. Thanks to all those who have generously donated, and in particular, VeVe Digital Collectibles whose support has directly enabled this project to go ahead.
Since the escalation of conflict began last February, we have also sent two of our international delegates to Ukraine and neighbouring countries to provide specialist assistance.
Learn more about our Ukraine humanitarian crisis support.
To support Ukrainians in need, please donate to our Ukraine Humanitarian Crisis Appeal.


Photo caption: Director of Migration Employment, Jarrah Cooke, and some of the Pathways to Employment team in Dunedin, March 2023.