"He just loved meeting people" – Soni's story
15 November 2022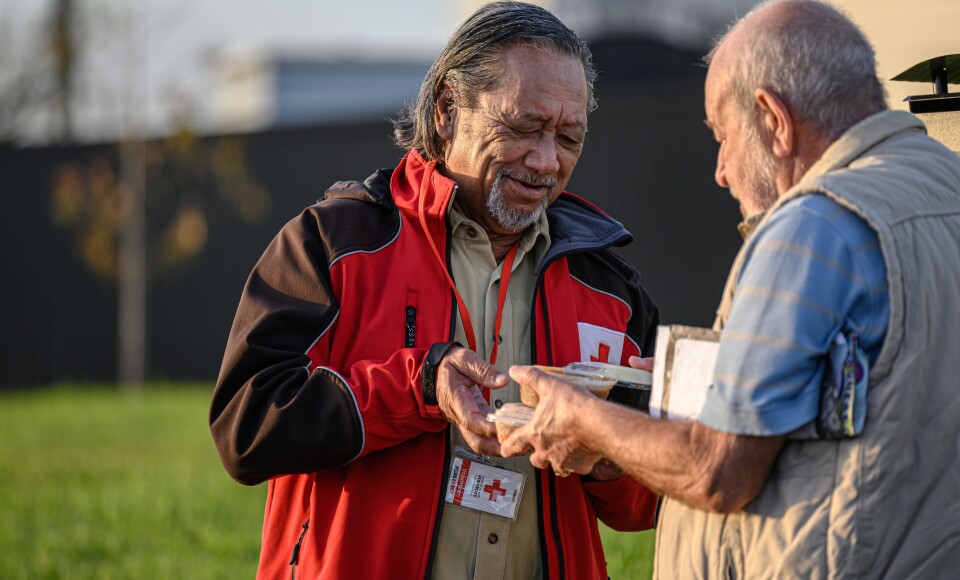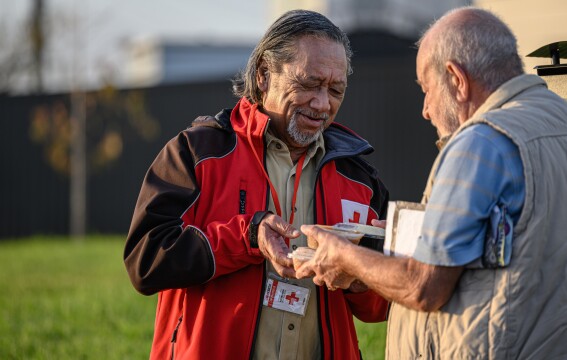 We pay tribute to Wiremu Soni Rogan (known as Soni), veteran Auckland Meals on Wheels driver who brightened everyone's lives. Soni died in August, but his legacy lives on.
For 15 years, Soni volunteered with New Zealand Red Cross regularly delivering Meals on Wheels to many people all over Manukau and other areas of Tāmaki Makaurau Auckland.
To honour Soni, and the many lives his smile positively touched, we spoke with his wife Wini about why he was so passionate about his role, and the connections he had with Meals on Wheels recipients over the years,
"He just loved meeting people – he was a real people person. He always had a smile on his face. He knew just about every person he delivered to because he knew just about every run in the area. He just loved doing Meals on Wheels."
Wini says with the exception of his beloved cat Twitch who travelled with them on every holiday, Soni's passion was talking and connecting with others. He was a real family man who loved his grandchildren and great grandchildren, often picking them up and driving them home just to ensure their safety.
"He would do anything for anybody. The kids would ring him in the middle of the night to go and get his grandkids from town. That's just the kind of person he was, he would do anything for anyone."
"He loved the people he delivered to and the staff at Manukau Red Cross… He was almost a part of the furniture!" she jokes. Sometimes Wini would join Soni on some of his Meals on Wheels runs but she says she'd be waiting in the car while Soni chatted to people receiving meals.
"The majority of his clients knew him. He even had a special knock he would do so that his clients knew it was him. Sometimes I would be sitting in the car thinking to myself 'Come on, hurry up, we still have more meals to deliver'" she laughs.
A theme that comes through when Wini speaks of her husband, is how much Soni went above and beyond for others. For many meal recipients, he didn't just deliver meals but helped in other aspects of their lives. "There was a gentleman, who on Fridays, Soni would deliver his meal last, so that he could go to Pak n Save to do some shopping for him. He went out of his way to help people. He would move furniture for a lady in Mangere. Take meals inside for them."
"Soni was like that with a lot of his clients. As soon as they saw him coming they would have a big smile on their face - and there'd be a big smile on his face too!".
Winnie describes him as a beautiful person with a beautiful heart, liked by everybody he came into contact with.
"He was a lovely, vibrant person, and I loved him dearly."
New Zealand Red Cross is deeply thankful to Soni for his volunteering for so many years and the way he touched the lives of so many. We know his vibrance, kindness, and smile will be cherished by all of those who came into contact with him.
Meals on Wheels
Our Meals on Wheels service supports older, ill, and disabled people living at home who would otherwise struggle to provide healthy meals for themselves.
If you're keen to deliver hot meals and have a friendly chat, Meals on Wheels is looking for volunteers.