Knock on the door, we are always here to help
5 December 2022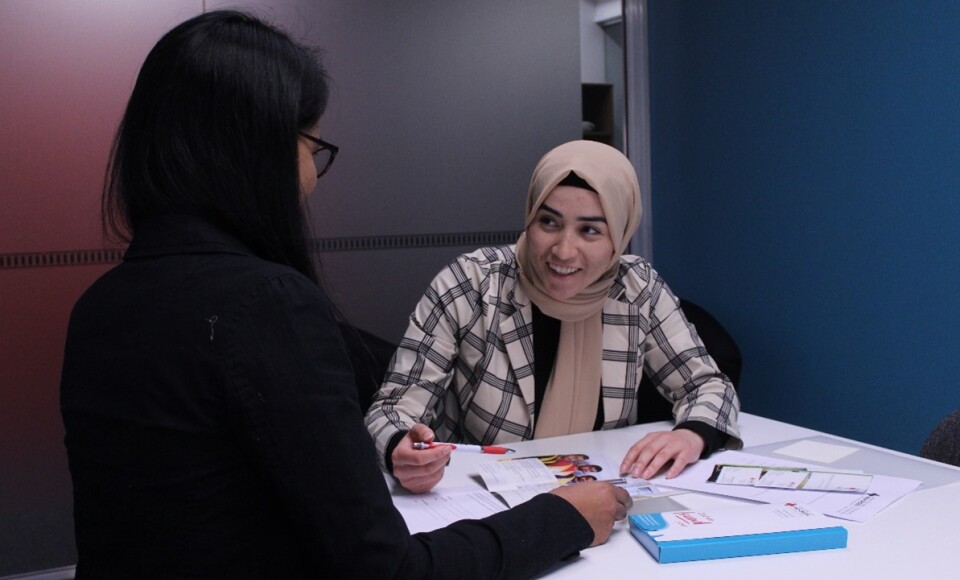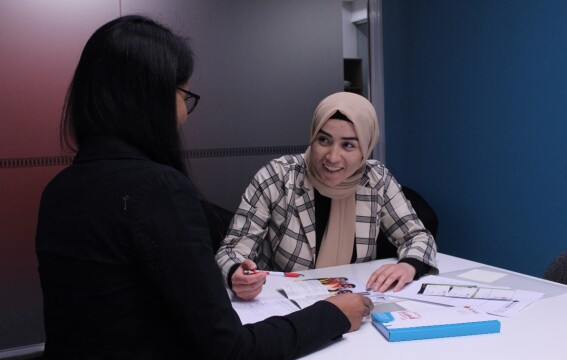 Community champion Humaira Hakeemi wakes up every day happy she is able to support former refugees get into work in Christchurch.
Humaira is a vital link between migrant communities and New Zealand Red Cross' employment services team in the city.
She spends a lot of her time getting to know former refugees by attending community gatherings and organising workshops to prepare them for employment. Humaira says, "the employment market has changed so drastically, particularly as a result of the pandemic, that traditional methods of job searching are less effective."
Pathways to Employment Christchurch Manager, Pooja Thakkar says, "Humaira is the face of our team – connecting with and encouraging former refugees to seek support from us and prepare themselves for meaningful work."
And what is meaningful work? "It's a job that is suitable to the skills the person holds and that they will be happy doing," says, Humaira. Meaningful work allows a person or family to move towards independence and helps their well-being too.
Humaira says, "I grew up in New Zealand, studied from primary school to university, but still found it difficult to get a meaningful job." She believes, migrant communities particularly former refugees have to overcome many challenges.
In 2008, Humaira along with her mother and siblings joined her father who had fled Afghanistan and arrived in New Zealand in 2006.
She appreciates the challenges people face when they have to leave everything behind and rebuild their lives in a new country – everything from understanding a new culture, learning a new language to knowing about workplace culture and employee rights.
"Being a former refugee myself, I understand the difficulties and hardship when someone arrives in a new country, and I'm passionate about supporting former refugees feel welcome and at home in New Zealand."
The Christchurch Pathways to Employment team assists job seekers in a number of ways such as looking at a person's transferable skills, linking job seekers to useful training courses, and connecting job seekers and potential employers. "We also organise regular workshops at our Christchurch office to explain how and where to look for work, develop a career plan, identify skills and accomplishments and target employers."
The workshops also provide an opportunity for job seekers and for the Pathways to Employment team to meet and connect with people from a range of cultures. She says "our door is always open for those who need help to get into employment. Even if you don't meet all the criteria for one job, we can support you to find other work."
Humaira is currently studying for a master's degree in family and child psychology. She is also involved supporting young migrants in the local Afghan community. She says "My professional career path is greatly inspired by my involvement with and understanding of migrant communities, and New Zealand Red Cross has been an amazing place to work with to help former refugees."
Our Pathways to Employment teams work in Auckland, Hamilton, Palmerston North, Levin, Masterton, Wellington, Nelson, Blenheim, Timaru, Ashburton, Christchurch, Dunedin, and Invercargill.
Pathways to Employment Christchurch office
32 Birmingham Drive Service Centre, Middleton
Monday to Friday 9am to 5pm
More information
The Community Champion role in Christchurch is generously funded by The J I Urquhart Family Trust.
We help people from refugee backgrounds find meaningful work across the motu.
Finding a job
Our teams work with refugee-background job seekers who have a vast range of skills, qualifications, and employment histories.
Information about employing refugees
Become a refugee support volunteer to support and welcome new Kiwis.
Refugee support volunteer information
Business partnerships are critical to our work helping people in New Zealand and overseas.
Partner with us