New Zealand Red Cross announces major contribution to Wairoa recovery effort
27 March 2023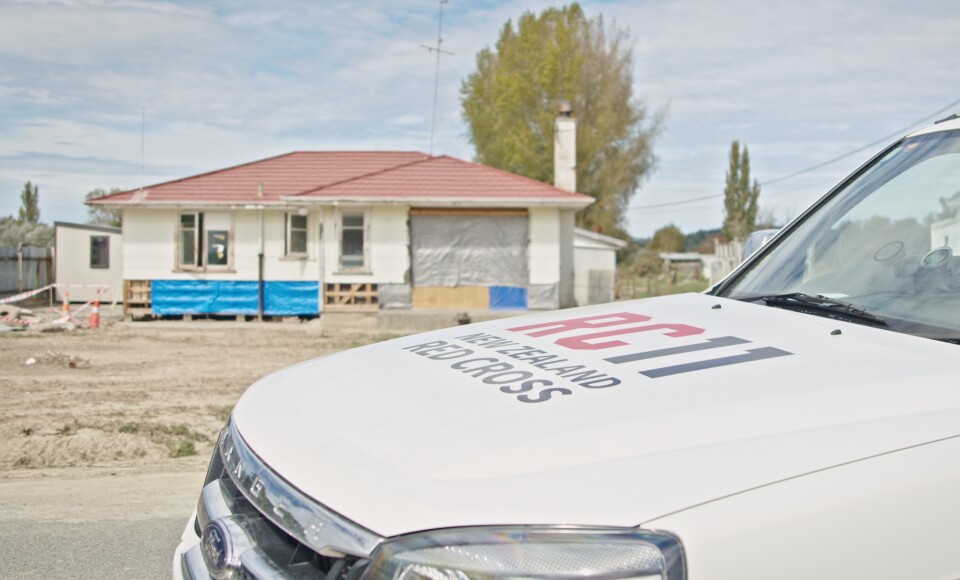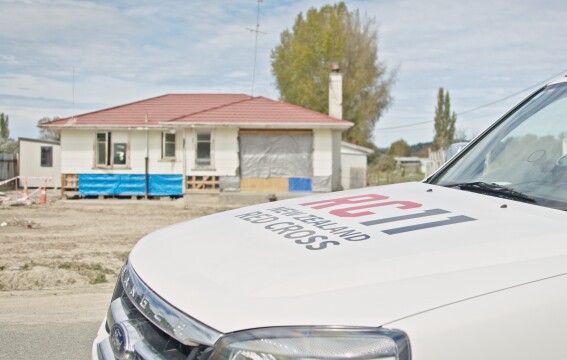 Over $1 million from the New Zealand Disaster Fund is being provided to people living in Wairoa to help them to recover from the damage caused by Cyclone Gabrielle.
The $1.1 million contribution to the Wairoa District Council-led Liveable Homes Fund will help individuals and whanau living in yellow stickered homes to restore their homes to a safe and liveable standard.
Sarah Stuart-Black, Secretary General, New Zealand Red Cross said "Across all the areas affected by recent severe weather and the cyclone, our approach is to focus on supporting solutions led by the local community so our help has the most impact. This devastating weather event will impact the people of Wairoa for years to come, we can help to ease that burden thanks to the generosity of all those who donated to the NZ Disaster Fund."
The contribution makes up around one-quarter of the Liveable Homes Fund and will support needs not met by insurance or other existing funds. It is dedicated to:
septic tank cleaning
reticulated plumbing
reinstatement of home heating
essential bathroom and electrical repairs.
Wairoa Mayor, Craig Little, said getting Wairoa whānau back into liveable homes as soon as possible is a priority.

"Through the generosity of this funding and all the people who donated to this fund, we will be able to support local families to bring their homes up to a safe and liveable standard. We are tremendously appreciative that the Red Cross has recognised Wairoa's needs and assisted us and that so many New Zealanders have contributed to this fund. Thank you everyone," he said.
There is no requirement for individuals to apply to the Liveable Homes Fund, as funds will be allocated through the building inspection process led by the council.
Part of our contribution to the Wairoa community is $1.1 million that's going to the Wairoa Livable Homes Fund, and the Wairoa District Council which is going to administer this fund.
We're not giving it out to individuals as such. So this is going to be used for houses in the community, like the cleaning out of septic tanks, reticulation of the plumbing, the reinstatement of home heating along with essential electrical repairs and essential bathroom repairs.
Now, this is really essential for these homes because it allows the people to get into their yellow stickered homes and start to rebuild them. So I think it's an absolutely awesome thing that we've managed to do here that will really help this community.
New Zealand Red Cross is also providing other support in the region including:
providing nine free Psychosocial First Aid training courses to 182 people in Hastings, Napier and Wairoa who will be working in impacted communities
providing household clean-up kits which include brooms, dust masks, cleaning products, and overalls. Up to 1,000 kits will be available to city and district councils, community groups and Red Cross service centres for distribution to those who need them
providing 100 dehumidifiers to assist in drying out flood-damaged homes in Wairoa
69 first aid kits have been requested and distributed to marae and other community hubs across the affected areas
44 Wet and Dry Vacs and 71 water blasters have been requested to help clean up homes affected by flooding
94 generators, 164 fuel cans, and fuel have been sent across the country to help provide power to community hubs and isolated homes.
Wairoa is one of many affected communities New Zealand Red Cross is working with.
I think New Zealand Red Cross, they got a lot of contributions from the people of Aotearoa. And Red Cross ensured that all those that contributed it went to things that were needed. Particularly the dehumidifiers because, as whānau won't be able to see but us sitting here in the floor, we know that it still needs a bit of work and our whānau have come in and done a great job, but now we're on the cusp of getting things right down before we need to close our marae down for the rebuild.
And I'm aware of the recovery of everybody here, so the contribution for the Wairoa Liveable Homes Relief Fund of $1.1 million is an incredible contribution and it's a start to the recovery. And what would that mean to us being uninsured? You wouldn't believe it. It gives us a hand of setting the foundation for our future because as you know we lost generations. Irreplaceable.
All we got is memories now to tell our generations and scraps that we can collect. The help that will do to us it'd be phenomenal, you know, it'd be that weight so we can get back to the good stuff, get back to the life you know and that's what it is, you know that's what we want to do.
Just be given at least, you know – we know we might not get it all but any cent helps. Funny enough it took this thing, you know, this funny little thing that makes us victims. Yeah it's hard to swallow you know, that now we are one of those families that need help, that part is hard to swallow. We've always been the givers you know, of course, you know so being donated to and that's big hearts.
I know New Zealand's known for that but when you realise you're part of that equation now, that's where it matters.
It's hard to voice the thanks of the weight lifted off our shoulders.
Yeah.
"We are working with communities and organisations across affected areas to understand their needs. Around 1,800 of our own people live in these communities, so for us, there is a very real personal connection. We know we can help and are committed to doing so. We also know that needs in each community are different. The way we offer support will reflect this, we are taking the time to understand what each community needs and to work with them on tailored support packages. Over coming weeks we will be allocating more funding to support affected communities," Stuart-Black said.
The contribution brings the total committed from the $18 million contributed to the New Zealand Red Cross New Zealand Disaster Fund to $1.975 million.
In addition to working directly with Councils and iwi leaders, New Zealand Red Cross is finalising criteria for an application process that will enable groups, and organisations to directly apply for funding to support their community.
Learn more
New Zealand Red Cross is part of your community. We have 16 offices around New Zealand including our head office in Wellington. You can join your local branch, group in over 40 cities and towns around New Zealand, or shop at one of our 50 retail stores.
New Zealand Red Cross has 15 'areas' across the country. Each area has its own area council, which is elected by the local Red Cross members.
There are nearly 50 branches of New Zealand Red Cross around the country. Branches have a hands-on local-community focus, and are run by volunteers.
Find out more about what we do in New Zealand