Orchard work provides stepping stones for new Kiwis
26 January 2023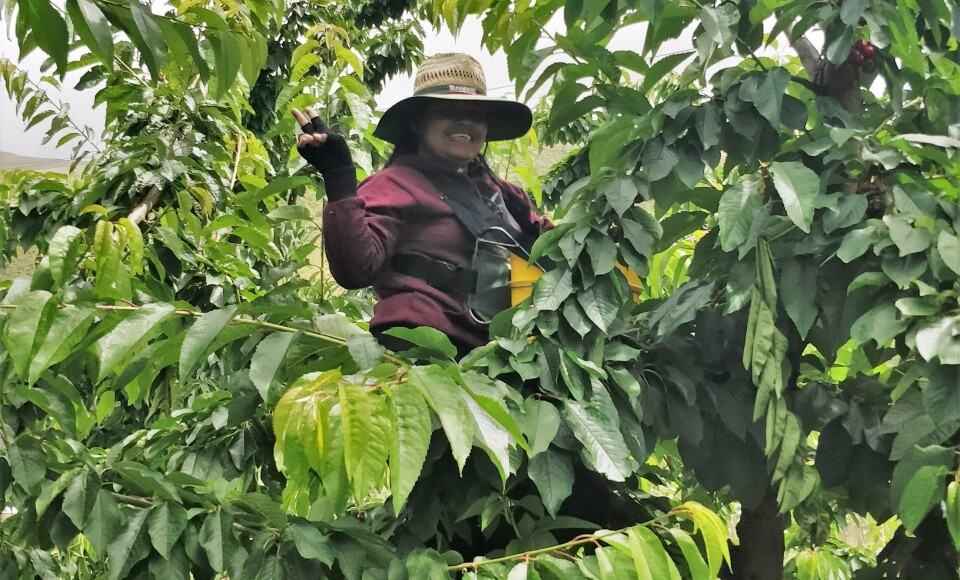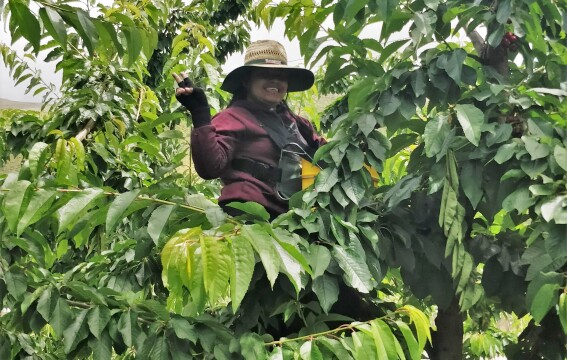 At the beginning of December 2022, a group of 10 Kiwis headed to Central Otago to start seasonal jobs – their first taste of work experience in Aotearoa New Zealand.
Pedro Castro and Gisella Santa, a couple in their mid-twenties, are part of the group that have just spent six weeks working for Clyde Orchards. As seasonal workers they picked cherries, nectarines, and peaches.
Other members of the Southland group are Jhonna Espinosa and her two sons – Samuel (15) and Stiven (21). They also gained work experience with Clyde Orchards this season. They arrived in Invercargill just six months ago.
Originally from Colombia, Pedro, Gisella, Jhonna and her sons spent several years in Ecuador as refugees. Now they are making a new life in Aotearoa New Zealand. They are enthusiastic, keen to work, and save hard. Both families hope to buy cars from their recent earnings.
Fruit picking is new work for Gisella and Pedro. "We used to sell fruit and vegetables in the streets while we were in Ecuador, but we have never worked in orchards before now", says Gisella.
Many of these former refugees have plans for future employment and this seasonal work is the start to get some experience and save money.
Gisella and Pedro already have professional employment plans.
"I'm planning to study nursing, and I need to focus on improving my language skills", says Gisella. To train in nursing Gisella needs to get higher marks in her English language tests.
She says the six weeks spent in the orchards has helped her improve her English.
Pedro wants to study architectural engineering. Since childhood, he's been familiar with the construction industry as his father was a builder in Colombia. He says, "It's the dream profession for me, and my mother always wanted me to be an engineer."
For Jhonna and her sons, she says orchard work has not only provided them with their first jobs here but helped them meet other people. Jhonna says, "New Zealanders are very helpful, nice people, it's been amazing to get work and be part of the team."
Phil Dobson, our Pathways to Employment Manager in Invercargill, says, "This seasonal work provides former refugees with an opportunity to understand New Zealand work culture, and employees' rights and responsibilities. This experience assists them to get other permanent work."
Last summer, Phil and the team supported nine former refugees to get seasonal work with Clyde Orchards. Six of them have now moved on to other permanent jobs.
Phil says, "A couple or a family of three can often make $1500 to $2000 a week after accommodation and food costs." Also, as part of the Ministry of Social Development's seasonal work scheme, all seasonal workers get a $1000 incentive payment to help with transport and accommodation costs while they are away from home.
Clyde Orchards provides accommodation for seasonal workers at a low cost. The company also provides transport to and from work and extra social activities during the season, such as barbeques at Christmas and New Year.
Our Pathways to Employment programme and the Ministry of Social Development provide pastoral care for these seasonal workers. The support includes regularly checking workers' well-being, providing language support, and ensuring adequate accommodation and transportation arrangements.
For more information