Our welcome to Masterton felt like we were back with family
29 September 2022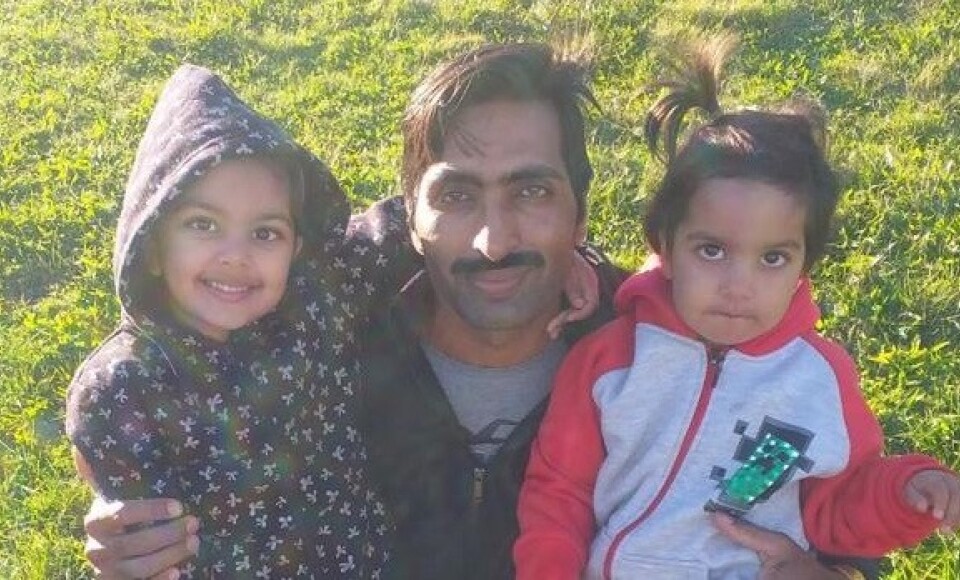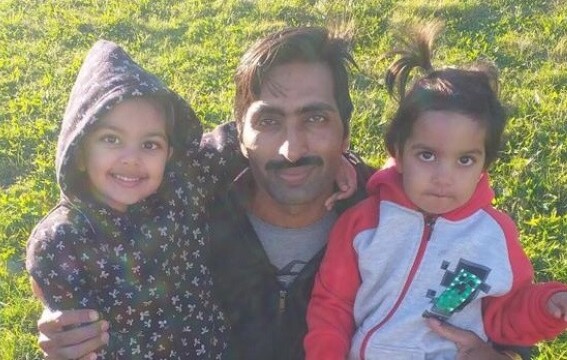 As they set off from Te Āhuru Mōwai o Aotearoa I Māngere Refugee Resettlement Centre to Masterton, Ali Shaukat and Asfa Mubarik remember their daughters' excitement to be finally heading to their new home. 
"'When will we get to our new home?' was the endless question they kept asking us," recalls Ali. "They were so excited and happy to know they were going to our house." 
Ali and Asfa fled from Pakistan in 2017 and spent five years in Sri Lanka as refugees. In March this year they arrived in New Zealand with daughters, 4-year-old Maria and two-year-old Abrish, as part of New Zealand's refugee quota scheme.  In May, they finally arrived to settle in their new home, Masterton.
But when they arrived in their new community, the nervousness and worry turned into happiness. They found settling in far easier than they had imagined. "I couldn't believe the house was completely set up with all essential items, from furniture to a bowl full of fruit, thanks to New Zealand Red Cross and everyone who supported us. It made us feel like we are back among family," says Ali.
Ali and Asfa were happy but also nervous. The same nervousness they had from the day they first heard that they were going to build a new life in New Zealand. "We kept thinking how are we going to cope in a different culture with a different language?", Ali says.
In Masterton, like other settlement areas, the Ministry of Business Innovation and Employment (MBIE) arranges the housing for former refugees. New Zealand Red Cross community settlement teams work with local agencies and organisations to ensure former refugees settle well in their new community.  
Getting a house set up before families arrive is particularly important and we are grateful for the support of community groups and corporate supporters who provide much needed items.  
For example, over the last 12 months, Bunnings has provided more than 250 'welcome packs' filled with essential household items including kitchen and bathroom essentials and electrical products such as power boards. These help families like Ali and Asfa move into their homes straight away and begin their settlement journey.
The team is grateful to play a role in welcoming families into our community," says Mark Hopwood, Bunnings Area Manager. 
Trained New Zealand Red Cross refugee support volunteers also play a vital part in the initial months of settlement when everything is so new for families. Guided by, and working with regional community settlement staff, they help families orientate in their communities and are a strong link for the family. Ali says, "both Asfa and I have been grateful to the volunteers from the very first minute. Now they are our closest friends and part of our family."   
Local Masterton volunteer Amy Hillier says, "We help them with their everyday needs, for example, setting up online banking and how to catch a bus." She says it's impressive to see how motivated the family is to become a part of the community.  "It's amazing to see their drive and see them seeking their own opportunities."
In just three months, supported by New Zealand Red Cross' employment support services local team, Ali has secured a full-time, permanent position on one of the sheep farms near Masterton. He says he is incredibly happy with the job and wants to have his own farm in the future. Asfa, a former school teacher, is currently attending English classes and would like to get back into teaching, but she is also considering getting some farm work experience so she can help Ali. 
"What is important for these new New Zealanders to settle well in the community is a friendly hospitable gesture, and the Masterton community is very welcoming and multicultural," says Amy. 
Ali and Asfa are happy with their new life in New Zealand, "Our daughters are doing well in kindergarten; everything is going smoothly. We are so pleased to be here," says Ali.  
More information
How we help
We help through our: 
Pathways to Settlement Programme supports former refugees in New Zealand when they begin their settlement journey. 
Refugee settlement
Pathways to Employment Programme helps people from refugee backgrounds into work and supports employers to increase diversity in their organisations. 
Finding a job
How you can help
There are plenty of ways you can get involved with former refugees in your community including