Settling in and contributing to the local community
29 September 2022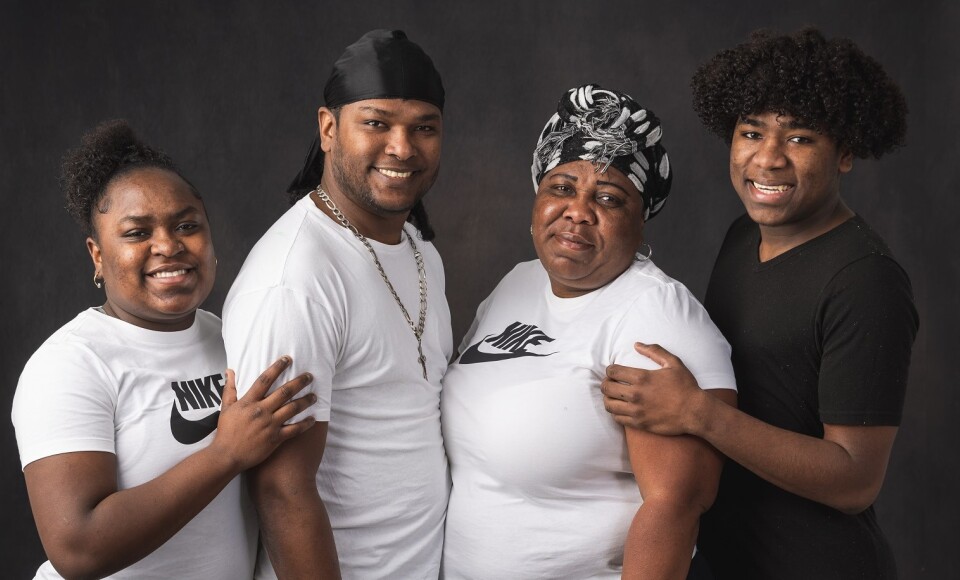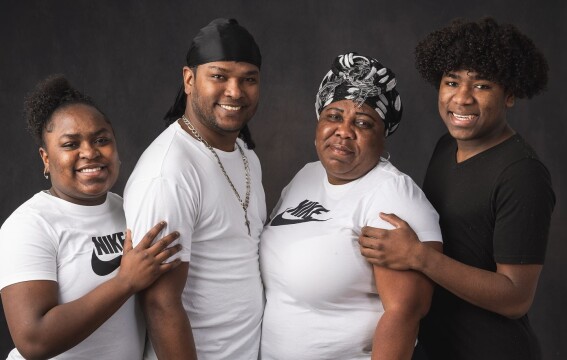 For a highly motivated Colombian family from Blenheim, coming to New Zealand is the best thing that has ever happened.
Working hard, a willingness to take on any job and being part of the community, is ingrained in the Blenheim-based Alvarez family.
The Alvarez family, Victor, Olga, Nike and Nicarin are one of nine Colombian families who settled in Blenheim in May last year. Just months later they are all working hard and making the most of their new lives.
In 2017 they left everything behind and fled to Ecuador after an armed group tried to kidnap Nike, who was just thirteen at the time. In Ecuador, in order to survive, they sold fruit and cleaned cars at traffic lights. "All those challenges we faced in the past encouraged us to do more in this community," says mum, Olga.
New Zealand Red Cross' Pathways to Employment team in Blenheim have supported the family into work. Olga started as a chef with Compass Group within six months of arriving in Blenheim. For the last four months Victor has been working full-time as a car groomer for Motorworld, one of the biggest car dealers in the town.
Victor's employer Jared Morris is impressed with what Victor has brought to the workplace. "He is a hardworking person with an excellent work ethic. In a short time, he's picked up the job very well and he is a kind of guy who's great to have around."
Jared says, "It's not about feeling sorry for them and giving them a job. Victor has all the skills for this position and is an extremely valuable member of the team."
The children, 19-year-old Nike and 17-year-old Nicarin, are still at school.
New Zealand Red Cross, Cross-Cultural Worker, Natalia Vasquez, who has supported the family from day one, is impressed. She says "They are so nice and respectful. I am amazed to see how strong they are - overcoming their difficulties, setting goals as a family, and now starting to become a part of the local community. The parents are also making new friends through their work"
"And Nike - everyone in the neighbourhood or in the school knows him as a funny guy," says Natalia.
Nicarin is in Year 11 and wants to join the New Zealand Police. Why? "Discipline or maybe the uniform, I don't' know exactly which, but I've always wanted to be in the police, and that's my goal." Like the rest of her family, she's working hard, taking extra classes to improve her English and has a part time job at GG cleaning. Nicarin recently received a 'Manaakitanga, Kotahitanga & Whanaungatanga Award' with a certificate from the school for her good behaviour and overall integration.
Olga Fuentes, a bilingual teacher says "Nicarin has overcome the language issues very quickly and is now integrating more at school with a lot more confidence".
Nike found it easy to fit into school life and make friends. Sally Withers, Science Teacher at Marlborough Boy's College says "Nike is a charismatic, immensely popular boy at our school. He has an amazing ability to read a situation and is outstandingly aware of what is going on around him. He always makes a huge effort to make others feel welcome and included. If a boy is disengaged in Whānau Class, Nike is the one who will move next to him on his own initiative and encourage and motivate him. He has supported the other five former refugee students and made it much easier for them to integrate."
Nike hopes to become a mechanic. "Even when I was much younger it was exciting to watch people taking a motorcycle apart and from then I wanted to work with motor parts," says Nike.
A hard worker like the rest of his family, Nike started working for PAK'nSAVE after a couple of months of their arrival. He is popular around the workplace and received an award for being the fastest worker in the team.
Victor and Olga want to see their children go into professions that they love, and the whole family are keen to own their own house in the future. Olga says "coming to New Zealand is the best thing that has ever happened in our lives."
How we help
We help through our:
Pathways to Settlement Programme supports former refugees in New Zealand when they begin their settlement journey.
Refugee settlement
Pathways to Employment Programme helps people from refugee backgrounds into work and supports employers to increase diversity in their organisations.
Finding a job
How you can help
There are plenty of ways you can get involved with former refugees in your community including
Donating goods to help turn houses into homes, families from refugee backgrounds often arrive with little more than a suitcase or two. We rely on the generosity of the community to help them set up their homes.
Donate goods to our shops
Becoming a refugee support volunteer, our refugee support volunteers are extraordinary community helpers who welcome new Kiwis.
Refugee support volunteer information
Giving a former refugee an employment opportunity, our teams work with refugee-background job seekers who have a vast range of skills, qualifications and employment histories.
Employing refugees
More information
Where refugees come from, how they're selected to settle in New Zealand, and the benefits of former refugees to New Zealand.