Vanuatu Red Cross communications restored by our IT and Telecommunications team
29 March 2023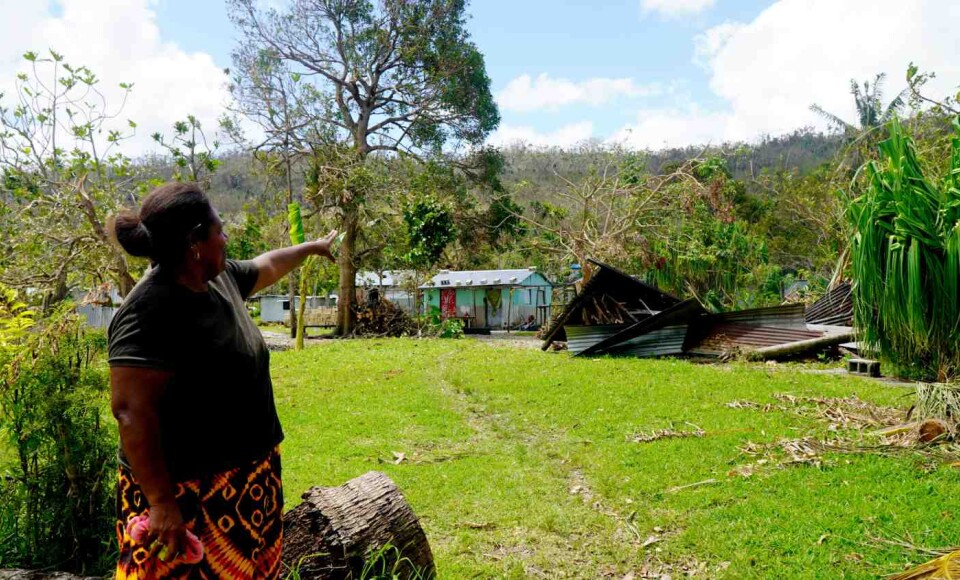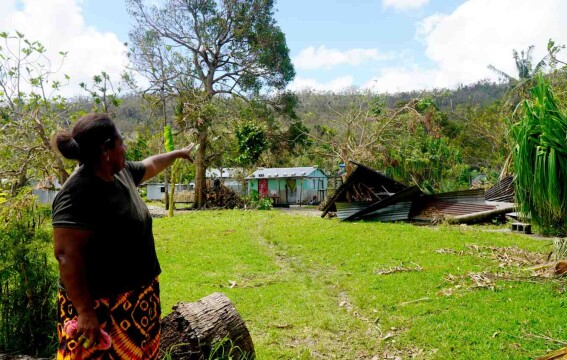 Our Emergency Response Unit's IT and Telecommunications (IT and T) team has returned from Vanuatu after successfully restoring power, internet and phone networks across the country for Vanuatu Red Cross, in just two weeks.
Being able to communicate is vital in responding to local people's needs in an emergency. Our team arrived with their specialist equipment within days of the back-to-back cyclones hitting the country.
With 80 percent of communications and power down across the 83 islands, our team of three had to act fast.
The generators they brought with them restored power for the Vanuatu Emergency Operations Centre. They worked with telecommunications providers, set up satellite internet, fixed a high-frequency antenna, and created more durable IT systems. All done in just a fortnight.
John Moriarty, Vanuatu's team lead says "We have a mission of going in as quickly as we can, assessing immediate requirements and addressing them. I'm proud our team has been able to do that."
Restored communications provide vital information for relief
With power and communications brought back to life, local Vanuatu Red Cross teams across the archipelago could start reporting on the cyclones' impacts on local communities to their central office in Port Vila, where staff are prioritising the emergency relief distribution.
"We were out of power, out of internet, with no communications at all with our Red Cross branches on the islands, but now the branches are reporting on the needs of vulnerable people, allowing us to respond and reach people with relief as quickly as possible," Vanuatu Red Cross Disaster Management Co-ordinator, Augustine Garae says.
Many houses, infrastructure and food crops have been destroyed - and more heavy rain has been falling recently. People need immediate relief such as tarpaulins, fresh water and food, hygiene kits, and solar lanterns.
Reconnecting remote areas
Vanuatu has many remote areas such as Pentecost Island, and Penama and Malampa provinces, where communications can be difficult at the best of times. Sometimes, going back to basic communication methods can be the most effective. For our team, this meant fixing an antenna to restore high-frequency communications. A system which only needs handheld HF radios and an antenna.
"We've been able to reconnect communications to all those areas that were down when we arrived, so I'm really pleased about that," Moriarty says.
Restoring Vanuatu Red Cross' communications supports wider emergency response
Once communications were restored Vanuatu Red Cross were able to work with Vanuatu National Disaster Management Office and other emergency management agencies to create an emergency relief plan.
"Most of these islands have challenging communications most of the time. They're areas with a lot of remote communities. Reconnecting with our branches helped us build a picture and establish a system for aid distribution, with Shefa and Tafea provinces prioritised," Garae says.
Distribution of relief is being coordinated by Vanuatu National Disaster Management Office, Vanuatu Red Cross and other emergency management agencies, while being delivered on Australian and French Navy ships.
With their specialist equipment of generators, satellite and radio and telecommunications items, our team departed to and returned from Vanuatu in a New Zealand Defence Force Hercules aircraft.
While our team are back in New Zealand now taking a well-earned break, an IT and T team is scheduled to return to Vanuatu in April this year. They will install an 'IT-in-a-box' system for Vanuatu Red Cross which will ensure more robust communications and help guard against communication failures in future events.
Our work in the Pacific
New Zealand Red Cross has been working alongside National Societies in the Pacific, including Vanuatu Red Cross, for many years.
We work with Pacific nations to support them build their ability to respond in times of disaster. As part of this work, we provide emergency preparedness training and relief items.
Learn more about our work in the Pacific
Our specialist international delegates
Learn more about our IT and Telecommunications team's initial deployment:
IT and T specialists head to Vanuatu to assist in restoring communications
Our IT and T team of experts are part of a 40-strong dedicated Red Cross Emergency Response Unit – one of five that exist in the world.
They have the knowledge and hardware to build the infrastructure needed to regain connectivity through phone and internet.
These specialists are among our International Delegates pool who are ready to go to emergencies within 72 hours of a call. We have over 100 specialist international delegates from nurses to operation specialists who are trained in emergency management and disaster response.

International delegates drop everything they are doing to respond to a call to go somewhere when they are needed.
They have critical technical knowledge and skills needed to complement the local response and work in challenging emergency environments.
Learn more about becoming an international delegate: