Tonga Tsunami recovery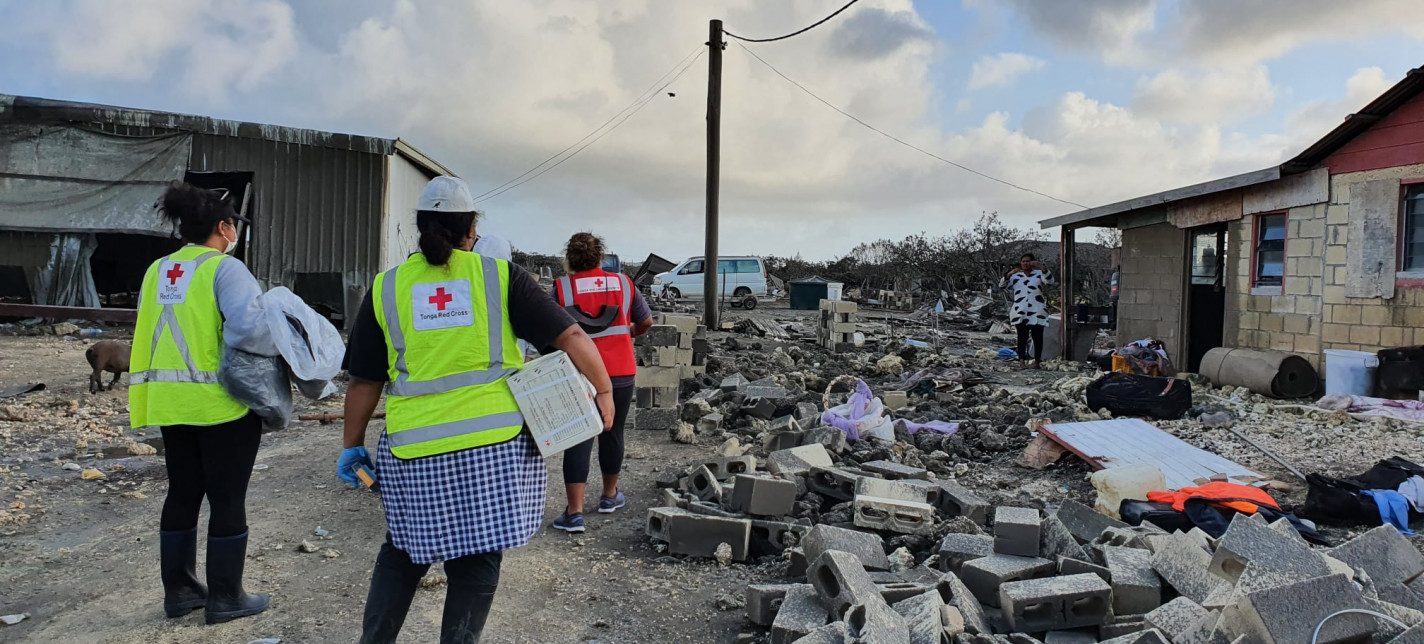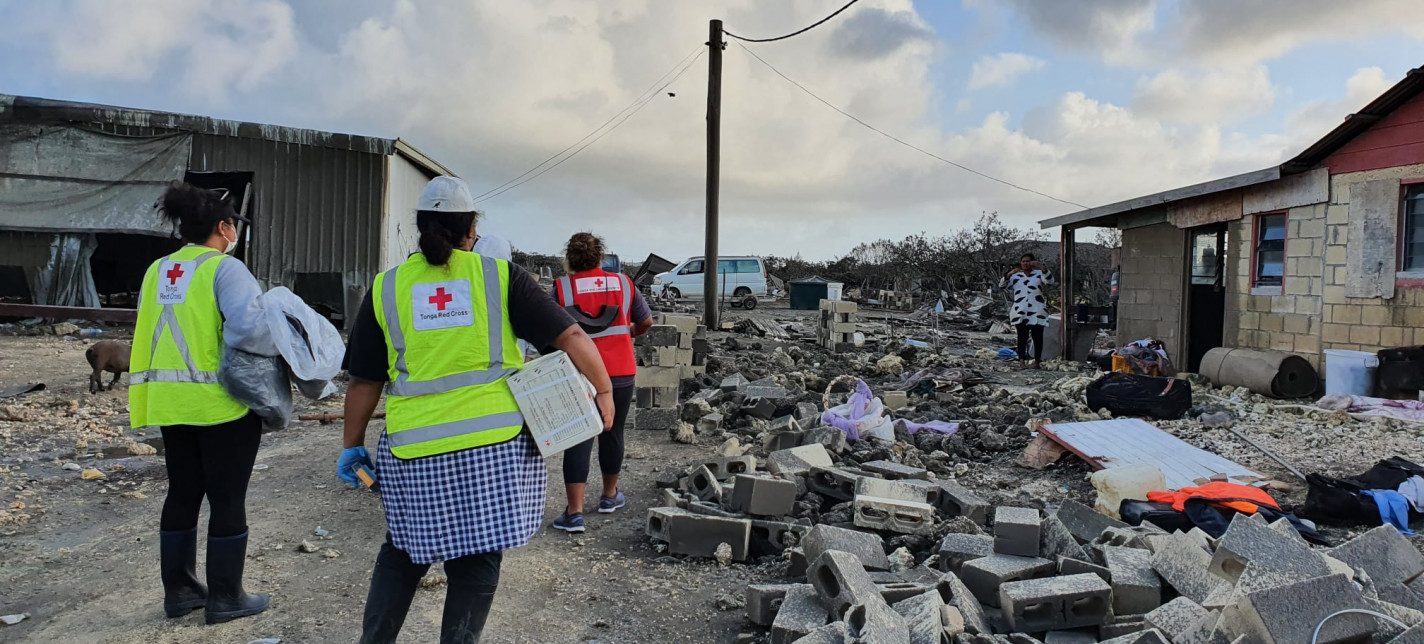 We're continuing to work with the Tonga Red Cross and the International Federation of Red Cross and Red Crescent (IFRC) on how we can best assist with the ongoing recovery in Tonga.
The Hunga-Tonga-Hunga-Ha'apai underwater volcano near Tonga erupted on 15 January 2022, causing a tsunami that flooded the coastlines of Tonga and covered many of its islands in ash.
An estimated 86,000 people — 84 percent of the population of Tonga — were affected by the eruption and tsunami. More than 500 houses and many businesses were damaged or destroyed.
We are helping Tonga
New Zealand Red Cross has raised NZD$3 million to support Tonga and is continuing to assist the ongoing recovery.
The response and recovery effort following a disaster, such as rebuilding homes, infrastructure and the economy, is a complex undertaking that requires a long-term, coordinated international effort. In this case, it has been estimated recovery work will take at least three years.
In early February 2022, we sent emergency supplies to Tonga including blankets, tarpaulins, lanterns, masks, and kitchen sets. 
Appeal funds have enabled two of our international delegates specialising in financial management to support Tonga Red Cross with the planning and management of recovery projects. One delegate worked remotely due to the COVID-19 outbreak in Tonga early in 2022, and the second delegate was able to travel to Tonga in November.
Our Pacific Programmes Manager also went to Tonga twice to work with Tonga Red Cross, the IFRC and the Tongan government to assess the areas of need so we can make sure our funding has the most impact.
We contributed NZD$320,000 to a global Red Cross fund that provided financial assistance to those who needed temporary housing, food, water, and other supplies.
We're continuing to work with the Tonga Red Cross Society and the IFRC in Fiji on how we can best assist with the ongoing recovery.
Information about our work with Pacific Partners
Thank you for your help
The Pacific Tsunami Appeal is now closed. To make sure all donations for a special appeal are spent entirely on their stated purpose, we close special appeals once the target amount has been raised.
Thanks to the generosity of over 8,000 people, businesses, and community groups who donated, the Appeal reached its target of NZD$3 million.
If you hold your own fundraising event to support the relief efforts in Tonga, please consider donating to one of our ongoing appeals. You'll be helping vulnerable communities build resilience and make sure we are always ready to be there for those who need us.
Support from the business community
Our Disaster Response Alliance partners—Countdown, The Warehouse, and NZ Post—fundraised on our behalf and made generous donations themselves.
Vodafone and the Vodafone Aotearoa Foundation raised funds through Givealittle. Both matched donations given by the public and raised more than $600,000 in total.
The 'Tries for Tonga' fundraiser raised more than $200,000. Over March and April 2022, $500 was donated to New Zealand Red Cross for each of the 341 tries scored during the first 10 rounds of the Super Rugby Pacific and Sky Super Rugby Aupiki competitions.
Other businesses and organisations that supported the Appeal included:
AIA Vitality NZ
Alliance Group Ltd
Azelis New Zealand
Fonterra
Foodstuffs (South Island) Community Trust
Frucor Suntory New Zealand Ltd
Microsoft
Northpower
Rinnai New Zealand Ltd
Suncorp New Zealand
Summerset Group
Tip Top
Val Morgan Outdoor
Z Zurich Foundation.