Türkiye Syria earthquakes – response and recovery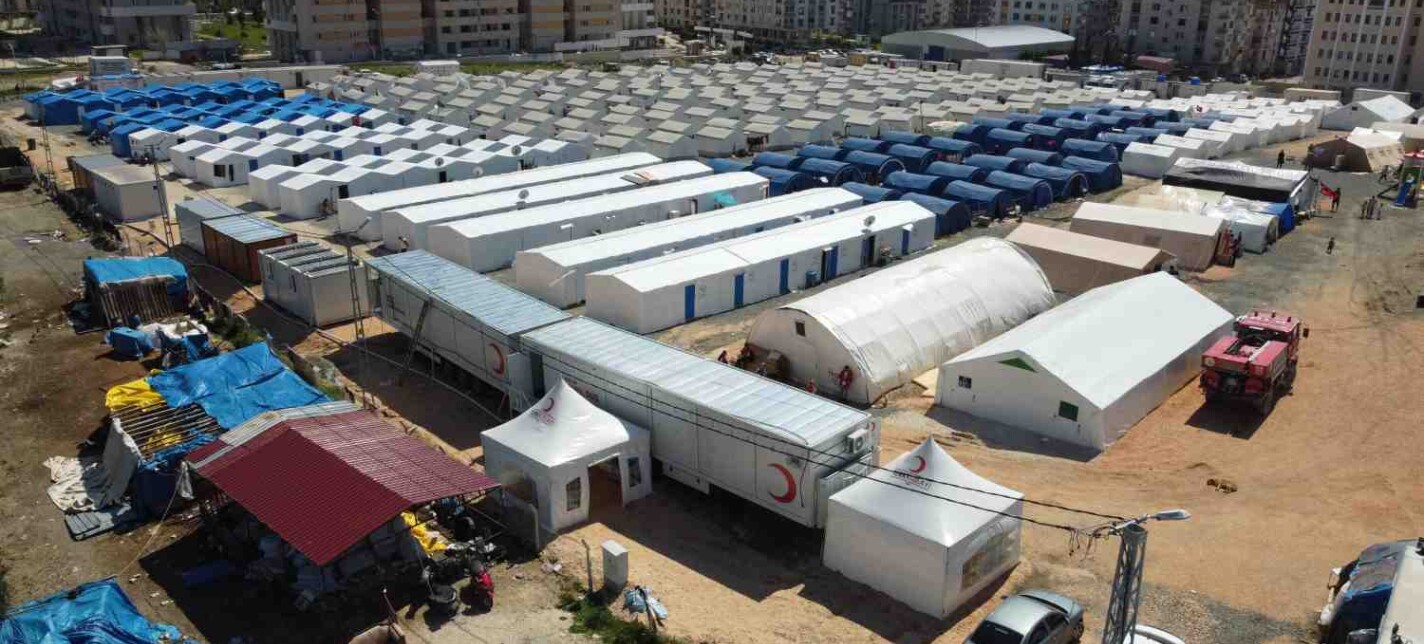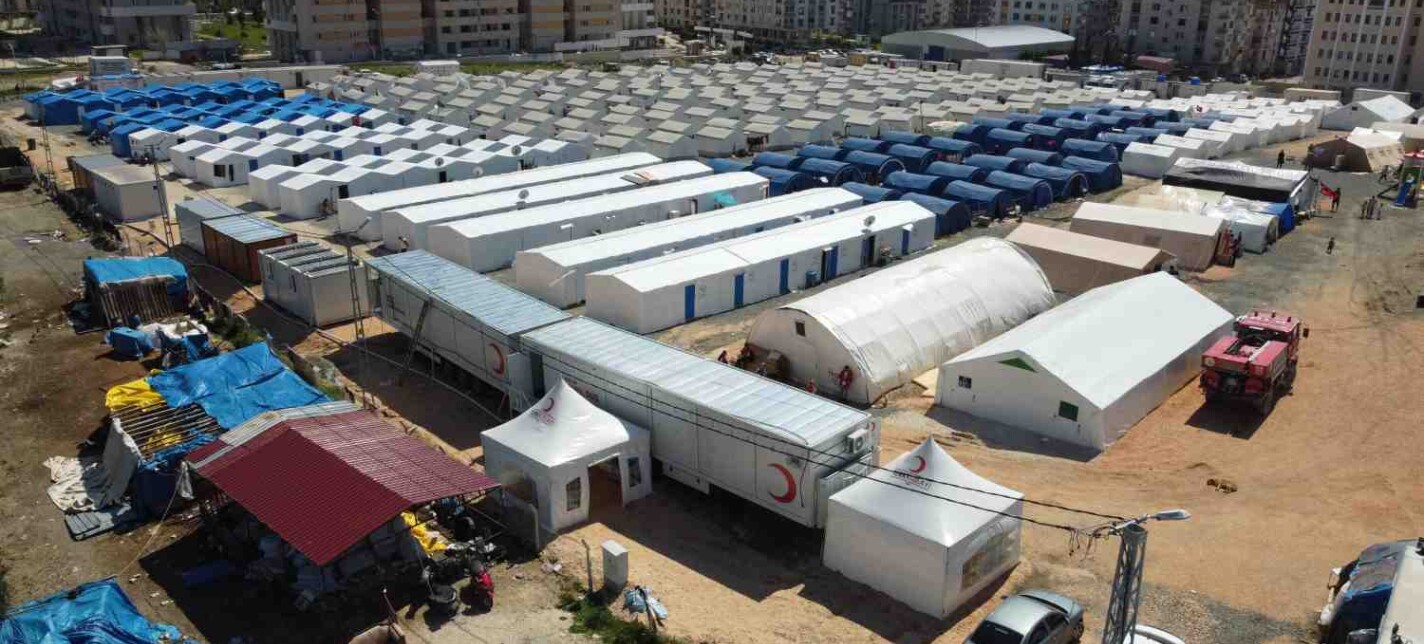 On 6 February, two large earthquakes of magnitude 7.7 and 7.6, struck southeast Türkiye and bordering northwest Syria, causing immense destruction. More than 60,000 people lost their lives and an estimated 14.7 million people in both countries have been directly affected.
Communities, local infrastructure and economies will take many years to recover.
How your support has helped
Thanks to the generosity of hundreds of New Zealanders, we exceeded our aim and raised over NZD$1 million through our Türkiye Syria Earthquakes Appeal to help those affected.
Thank you to everyone who contributed. The Appeal closed on Sunday 2 July.
Your generosity allowed us to support those communities most in need in both countries through the emergency response and now in the transition to recovery, and the Red Cross Red Crescent Movement's work on the ground.
Our international delegate's support
Donations also enabled us to send one of our specialist international delegates to Türkiye for three-and-a-half months.
Dallas Roy, Türkiye Earthquake Operations Manager, deployed to Ankara in February to work with the International Federation of the Red Cross and Red Crescent Societies (IFRC).
He was part of the leadership managing the emergency response operation. His work included strategic planning, budget management and co-ordination with the International Red Cross Movement to support the leadership of Kizilay – Turkish Red Crescent – whose staff and volunteers have worked tirelessly to support those in need, since day one.
Red Cross is continuing to help
In late June, Dallas returned to Ankara, Türkiye, for a second three-month mission as Türkiye Earthquake Operations Manager for the IFRC. His second deployment was also possible thanks to New Zealanders' generosity.
Dallas is leading the transition from immediate earthquake response to recovery – enabling people to get back on their feet. This includes helping people regain their livelihoods by providing cash grants to areas such as agriculture, animal husbandry, and small-to-medium businesses, as well as ongoing cash voucher support to the most vulnerable.
Dallas will also spend time visiting the region to see and hear from those on the ground to help inform strategic decisions.
Local Red Crescent teams in both countries continue to provide for basic needs – shelter materials, food, water, blankets mattresses and hygiene items. In Türkiye, Kizilay is responsible for coordinating food distribution in the affected region. The scale of this work is enormous. Local teams have provided more than 300 million meals for those in need – and continue to do so.

In Syria and Türkiye, Red Crescent teams are also working to improve access to water, sanitation and health services to limit infectious disease outbreaks in the cramped tent cities.
The local teams are also scaling up psychosocial support to help alleviate the distress and psychological impacts of the disaster. In Syrian Arab Red Crescent staff and volunteers have provided psychological first aid to more than 170,000 people, especially children, as well as to paramedics and first responders. 
For more information
Read about Dallas' return to Türkiye
International delegate, Dallas Roy returns to Türkiye to support recovery after the earthquakes
Read Dallas' story of his first deployment in March this year.
Our international delegate Dallas Roy provides an update from the earthquake zone in Türkiye
You can learn more about the Red Cross Red Crescent Movement's ongoing work in the recovering in this video.
Thanks to donations, we've supported the International Red Cross Movement to provide vital relief in Türkiye and deployed one of the project management specialists, Dallas Roy, to Türkiye twice.
His work directly helped local Red Crescent teams on the ground deliver basic needs to people affected by earthquakes this year.
While at home between deployments, Dallas talked to us about his work in Türkiye.
Dallas:
When you go to the most affected areas and you see the level of damage and destruction to buildings and infrastructure, that really brings home the scale of the disaster. Plus, the amount of people that are living in tented camps. Then you go to the kitchens that are providing the mass food, delivery of hot meals three times a day to everybody in the tents, you recognize how big it is. Until you see the kitchens, It's really hard to understand how many hundreds of thousands of meals a day are being produced and delivered to people that need that ongoing support.
Transition
Dallas:
I was deployed with the International Federation of Red Cross and Red Crescent Societies rapid response – surge – as operations manager. So, I was based in Ankara for the first few weeks of the operation where I was supporting directly to the Turkish Red Crescent leadership and their National Emergency Operations Centre that was running their response operation for the earthquake.
Transition
Dallas:
In my next deployment to Türkiye, I will be supporting the Turkish Red Crescent leadership with the ongoing planning for the recovery phase of the operation, helping people with their livelihood needs and getting back to some level of normality in the coming months.
Transition
Dallas:
Going from response to recovery in such a large disaster response is a big undertaking. It doesn't happen all at once.
Supporting people to get back their livelihoods through provision of conditional cash support for things like agriculture, animal husbandry, supporting small to medium enterprises, supporting cash for people living with disabilities, for people's health, etc. Whatever the needs are ongoing for the most vulnerable and most affected of the population.
Thank you, for your support