Our history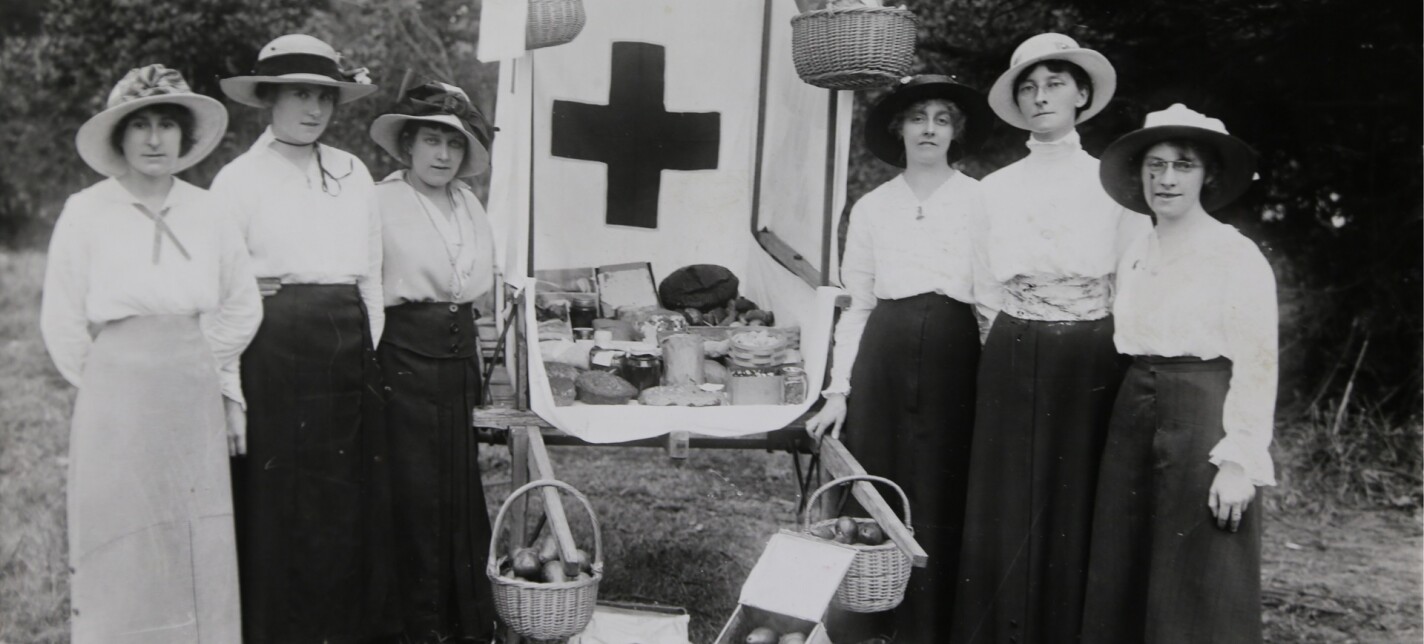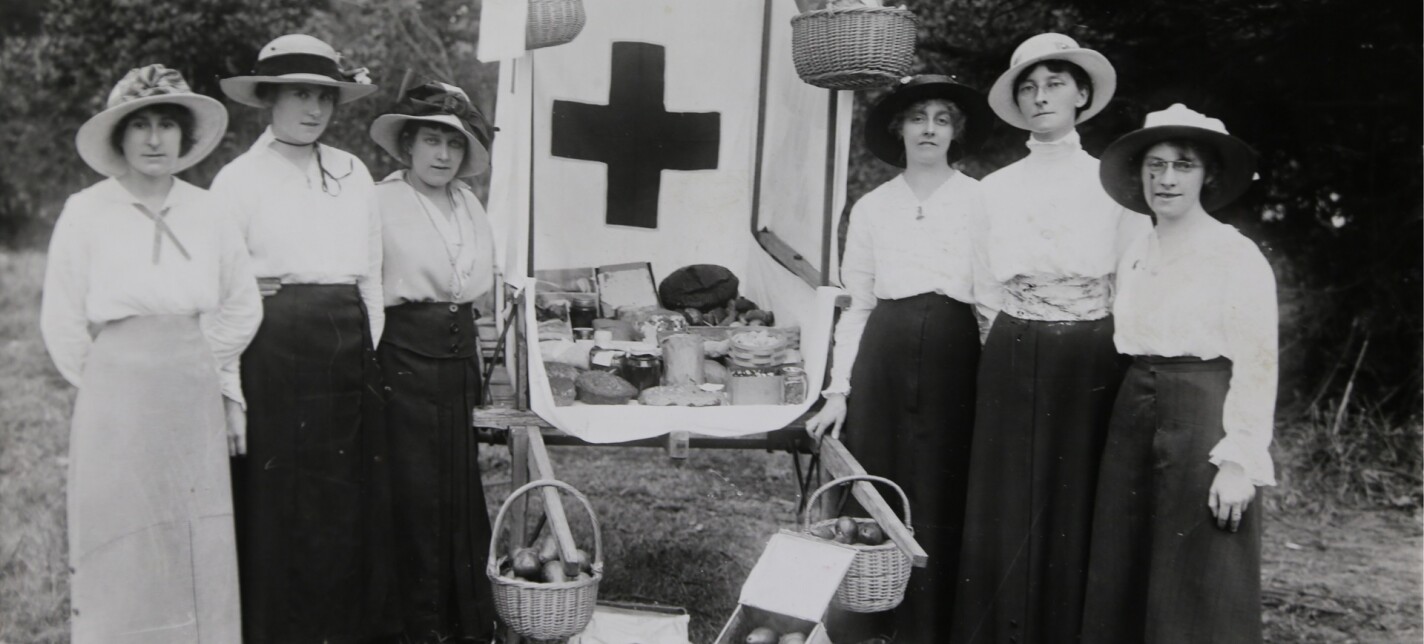 New Zealand Red Cross has been providing humanitarian assistance in Aotearoa New Zealand and around the world since 1915. Read about our history and our work over the last century.
New Zealand Red Cross is part of an international humanitarian movement that began in Europe in the 19th century in response to the devastating impact of war.
When the Frist World War broke out in 1914 and our service personnel joined the war effort, many here called for Red Cross to be formally set up in New Zealand. Governor-General Lord Liverpool called a meeting, and in 1915 the New Zealand Branch of the British Red Cross was born. The first tasks were to collect funds, food parcels and medical supplies to send to troops overseas.
Red Cross groups worked closely with the Order of St John throughout the war. When it was over, the two organisations implemented First Aid programmes and set up vocational training for returned servicemen. They also provided relief during the 1918 influenza pandemic and the 1931 Hawke's Bay earthquake.
Gaining independence
Late in 1931, New Zealand Red Cross became a national society in its own right. It was officially recognised by the Government in 1932.
Second World War and beyond
During the Second World War we sent staff to overseas medical units and provided supplies to hospital ships. At home, around 1,500 Red Cross volunteers packed more than a million 'care packages' to send to those serving in the war. A communications bureau was set up that sent almost half a million messages between prisoners of war and their families and friends. We also supported returned ex-servicemen and women by providing clothing, food and transport.
Since war began these Wellington volunteer workers at the Red Cross Society have packed 6,000 tons of parcels for prisoners of war. A million parcels in all and here's the millionth parcel coming off the packing line. The Prime Minister is here today to receive it and to think these women whose work has meant much to many a prisoner of war. With energy and enthusiasm, they've packed their parcels at a speed of seven a minute, which is nice work by these parcel packin' mamas.
In 1944 New Zealand Red Cross was there to help welcome New Zealand's first refugees – a group of more than 700 Polish children displaced during the war. This marked the beginning of our work supporting former refugees which is now one of our core services.
In the early 1950's Red Cross began preparing and delivering meals to people who were not able to cook themselves, and this grew into the widespread Meals on Wheels service we still provide today.
Major disasters and events
Other major events in which New Zealand Red Cross provided humanitarian assistance include the 1953 Tangiwai train disaster, the Viet Nam war, and the Wahine ferry disaster, which inspired our modern Disaster Welfare and Support teams. And we were there supporting in the aftermath of the Canterbury earthquakes. A New Zealand Red Cross appeal to support the victims of the earthquakes raised $128 million – the largest by far in our history.
International delegates
We have been sending skilled personnel overseas to help in humanitarian crises since the 1930s. Also known as aid workers, our delegates have helped in crises from the Pacific, to Congo to Ukraine. In 1960 we sent physiotherapist Barbara Tomlinson to join an international health team in Morocco where more than 10,000 people had been paralysed after consuming poisoned cooking oil. In that same decade, we sent our first substantial team to Viet Nam. Our overseas postings have developed into the formal International Delegate Programme we operate today.
Centenary
In 2015 we celebrated 100 years of Red Cross in Aotearoa New Zealand. There is so much to the rich history of New Zealand Red Cross and you can find out more in the hardcover book — Across the Street, Across the World: A History of the Red Cross in New Zealand 1915 to 2015 — available in public libraries or you can order a copy on our publications page.
Red Cross Movement — the very beginnings
In 1859, a young Swiss man called Henry Dunant came upon the scene of a bloody battle in Solferino, Italy. About 40,000 men lay dead or dying — with no medical attention.
Moved by what he saw, Dunant wrote a book that developed the idea of a neutral organization that provided care to wounded soldiers. Dunant and a group of four other men who supported the idea met in Geneva in February 1863, and this gathering is recognised as the first meeting of the International Committee of the Red Cross (ICRC).
Read about the history of the ICRC
National societies and the IRFC
In the following decades, Red Cross national societies sprang up around the world to provide support in times of humanitarian crisis. At the end of World War I a group of national societies founded the International Federation of Red Cross and Red Crescent Societies (IFRC), inspired by the idea that the compassion and expertise shown by Red Cross volunteers during wartime could be shown in peacetime too. Today, IFRC works with national societies to respond to emergencies around the world, and carries out development work including disaster preparedness and health programmes.
My name is Christine Temasek and I was one of the Polish children who came to New Zealand during 1940s. When we traveled on the boat—on the ship—it was water, it was dangerous and we also had 3000 New Zealand soldiers coming back on the same ship to New Zealand – either on leave or because they finished serving their time in war. So there was a wonderful relationship which they developed between New Zealand soldiers and us, the children. And when we came to the port of Wellington and it was time for us to part there were many tears shed, very sincere tears, because children came to love New Zealand soldiers, and soldiers naturally came to love the children.
Of course the many people who stood out were the Red Cross people, because of the uniforms. At every stop when the train stopped it was the Red Cross people who brought us drinks, milk all served a little bottles at that time, and every child got a little bottle of milk with a straw that we could drink the milk. They were given ice cream and were given cake and biscuits. So very much aware of the involvement of the Red Cross.
The war ended and we couldn't go back to Poland because Poland was left behind the Iron Curtain and so we stayed on. We're very lucky enough because New Zealand is a very friendly place, it's got wonderful people, very accepting people. They took us in, they treated us as people, and they gave us tremendous opportunities.