Why learn with us?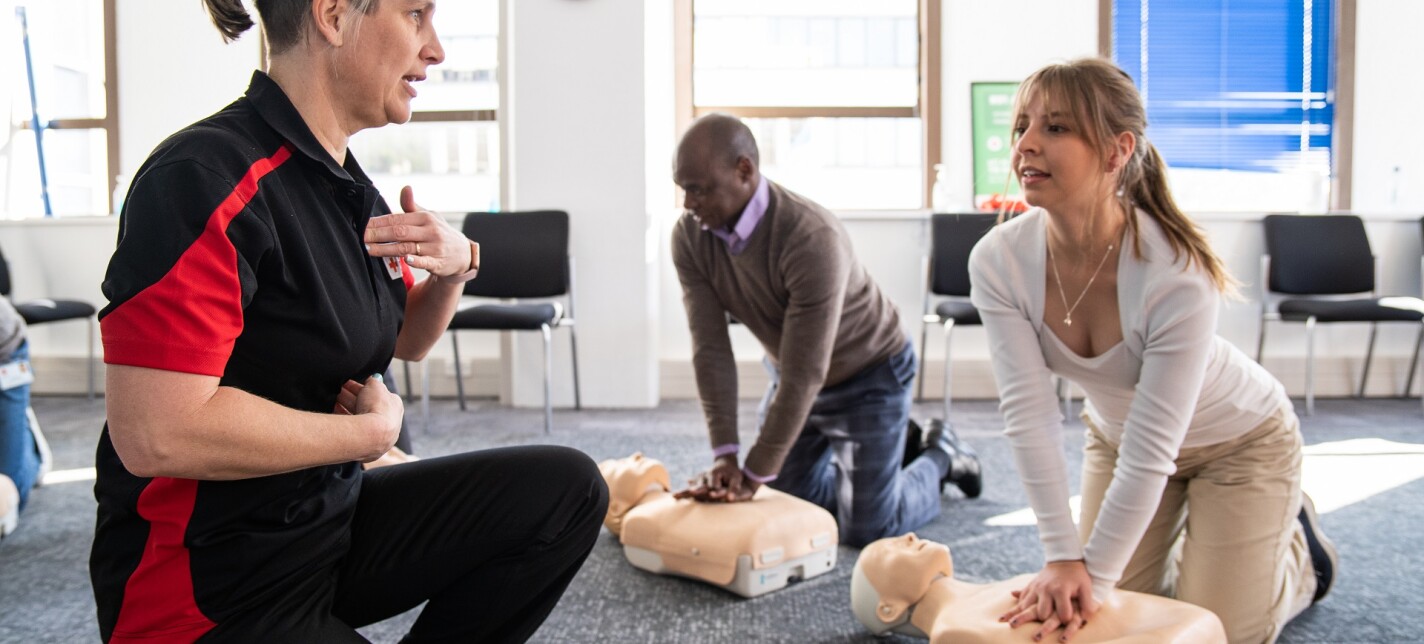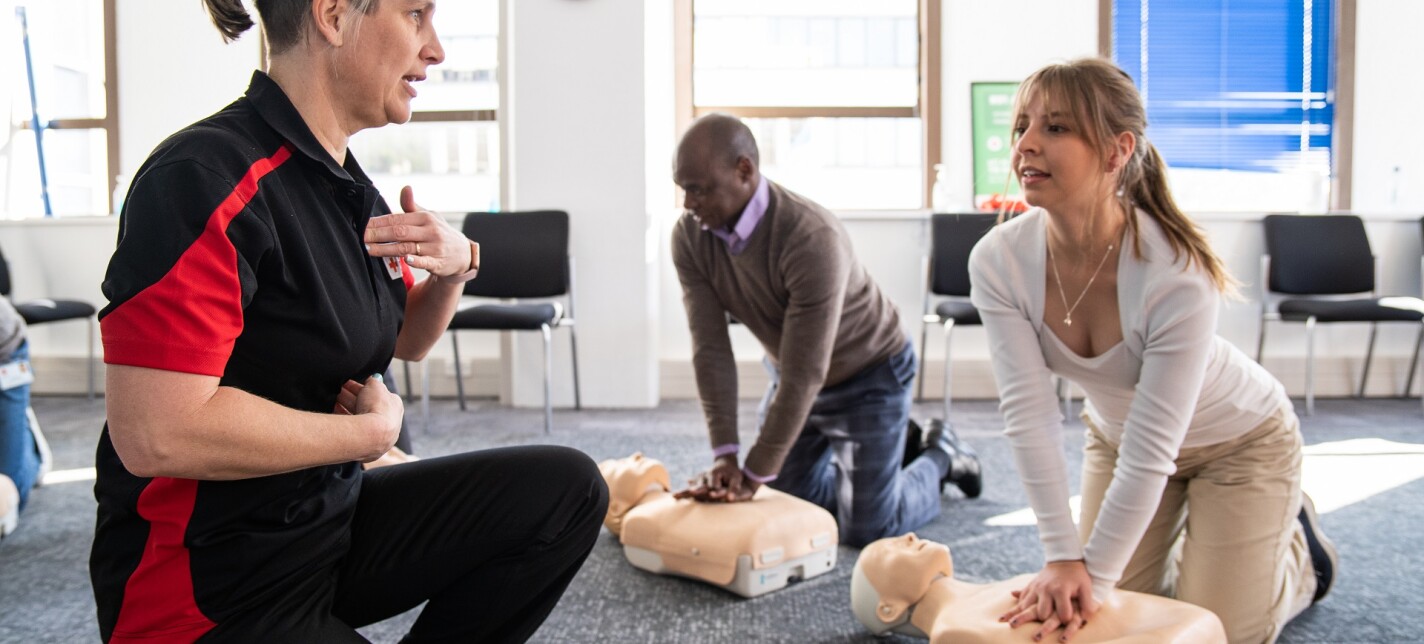 Learn first aid with our experienced instructors, popular NZQA accredited courses and educational standards.
Red Cross delivers a wide range of first aid courses run at venues across Aotearoa New Zealand. Our most popular courses are NZQA accredited and we're proud to have the ultimate stamp of approval from NZQA as a Category One first aid training provider in Aotearoa, New Zealand since 2012.
Our instructors
New Zealand Red Cross instructors have a wide range of experience including teaching and emergency care. They have all successfully completed additional training required by New Zealand Red Cross National Training Quality Management processes. In addition, they revalidate their instructor certificates annually which includes a performance appraisal, professional development, and minimum instructional hours.
New Zealand Qualifications Authority (NZQA) accredited
New Zealand Red Cross is accredited by NZQA under the Education and Training Act 2020 and its subsequent amendments to provide education and training.
We are proud that NZQA consistently gives us top marks for our courses. We have a double highly confident rating for both Education Performance and Self-Assessment. This is the highest rating attainable and is a credit to our experienced first aid instructors and management staff, affirming our commitment to provide the highest quality training instruction available.
Global leaders in first aid
Red Cross is proud to be the world's leading first aid training provider – we train over 23 million people every year! It is important for us to empower others with the skills to save lives and build resilience in our communities.
Take advantage of our flexible learning options
Our core courses have the option of completing an online component prior to attending the face-to-face course in the classroom. This reduces time in the classroom, and time away from your workplace. Our certified first aid instructors are available to teach courses all over Aotearoa New Zealand. Find a location near you
Learn your way
Complete all training in the classroom at one of our training centres.
Complete pre-course learning online and attend a shorter face-to-face course in the classroom (available for core courses only).
Book a private course for 10 people or more and our instructor will come to you, as long as your choice of venue meets our guidelines
All your first aid needs in one place
New Zealand Red Cross offers a range of first aid courses including Essential First Aid, Comprehensive First Aid and mental health courses. We also sell a range of first aid products, and you can book and order easily through our client portal.
We're Here for Good
Profits from the purchase of first aid courses and products go back into supporting our vital Red Cross Community Programmes. By choosing Red Cross as your First Aid provider you are supporting those most in need in your community.
Training philosophy
New Zealand Red Cross prides itself on providing training with integrity, accuracy, and professionalism in a relaxed, safe, educational environment in keeping with our fundamental principles and in line with global best practice.
Educational standards
Our policies and management practices ensure we maintain high professional standards in the delivery of our training.
We safeguard the interests and welfare of our students by:
Ensuring courses strictly follow our curriculum in terms of content, delivery, assessment, and occupational health and safety requirements.
Providing suitable facilities for students to achieve the specified competencies.
Providing the equipment and materials needed to support the specified learning.
Helping students with all aspects of their training.
Providing appropriate assistance to people of non-English speaking backgrounds, physical disability, hearing impaired and students who identify a learning difficulty.
Our code of practice
Our code of practice underpins all our courses and outlines how we meet education regulations, compliance, and NZQA requirements. Code of practice.