Recovery Matters workshops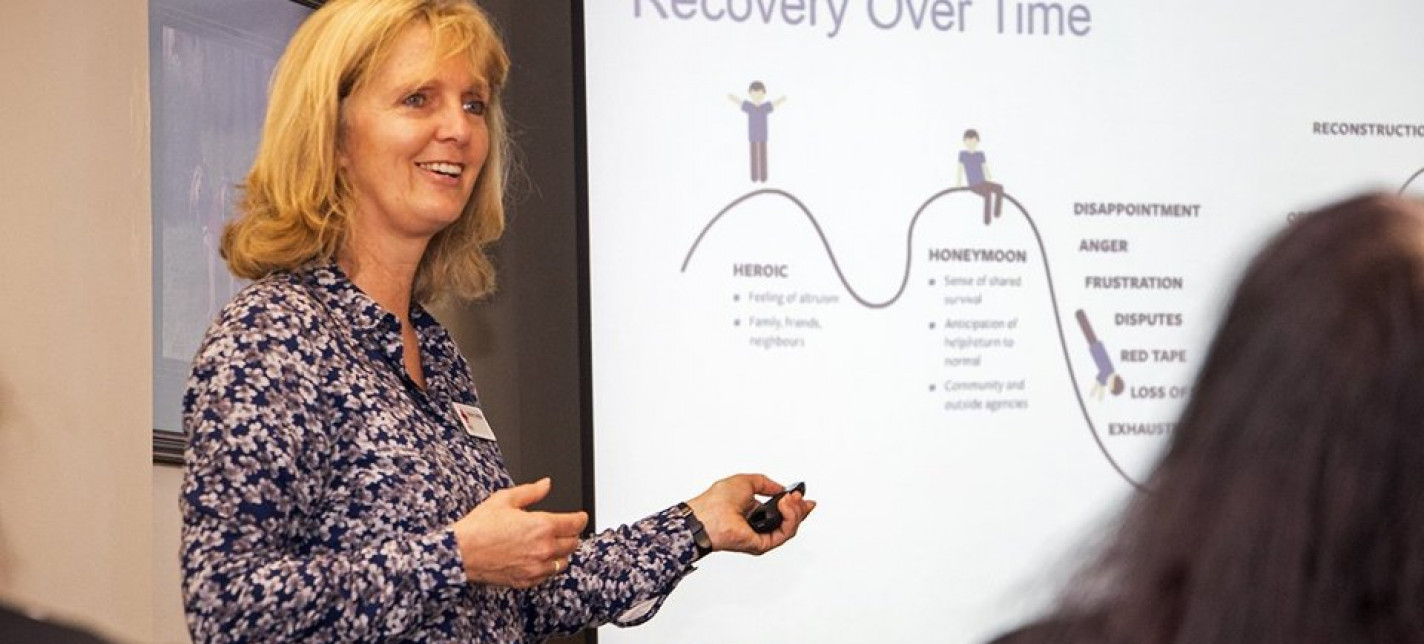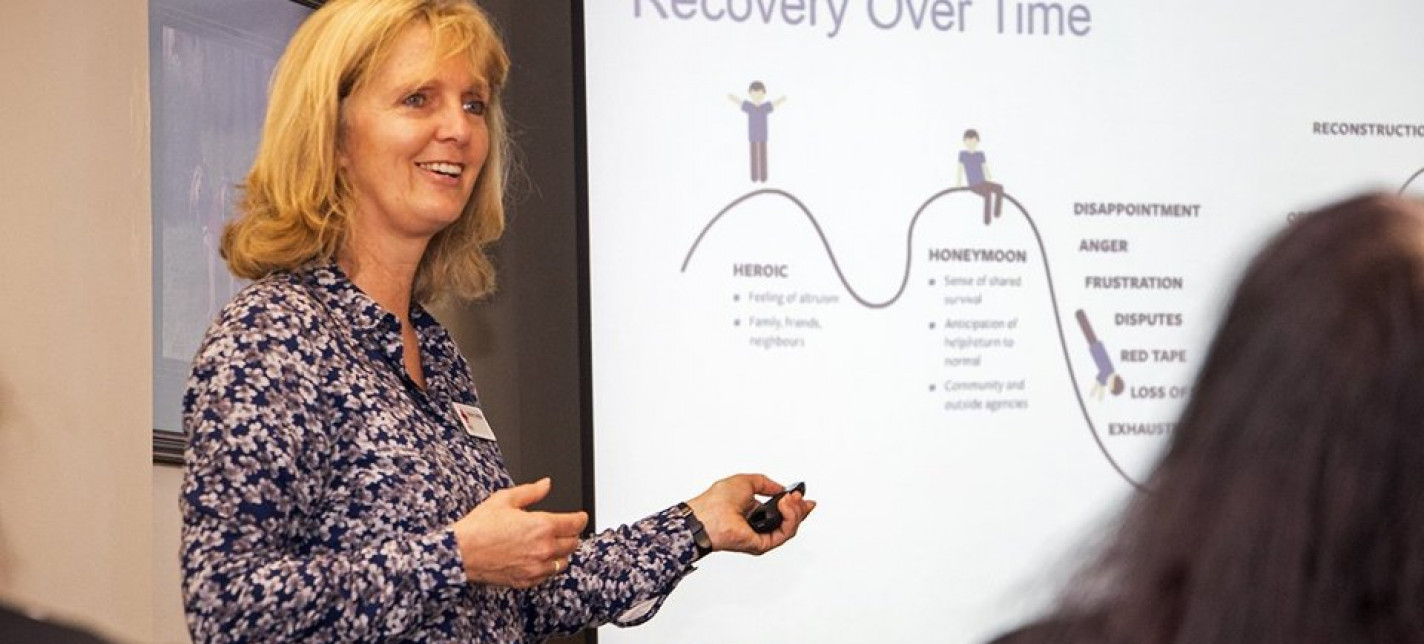 These workshops explore the short and long-term impacts of disaster events on the lives and wellbeing of affected individuals and communities.
Recovery from a disaster can be a long, challenging, and complex process.
After a disaster, New Zealand Red Cross is committed to supporting people and communities through the recovery process. We work in and with communities to strengthen self-efficacy, enabling communities to lead their own recovery.
One of the ways we do this is by educating workplaces, community groups and affected residents about disaster recovery through our Recovery Matters workshops.
What is a Recovery Matters workshop?
The workshops explore the short and long-term impacts of disaster events on the lives and wellbeing of affected individuals and communities. While each disaster is different, the workshop shows patterns in disaster-affected communities and lessons that can be learned from previous disasters. Along with unpacking the science of stress and its impact on how we feel, function and relate to others, the workshop provides practical tips and tools to help participants, or those they are supporting, through the recovery process.
How long is the workshop and what does it cover?
Workshops range from one to three hours depending on your requirements. We work with groups to confirm the content and timing which will be most relevant to their circumstances. Workshop content is based on the following modules:
Multifaceted impacts of emergencies – this includes understanding the social, physical, emotional and spiritual impacts on people and communities, and the meaning of secondary stress, resilience and vulnerability.
Responses in recovery – this covers the effects of stress and evidence-based strategies for combating stress in recovery.
Supporting others – how paid or volunteer workers in support roles can best provide psychosocial support in recovery.
Looking after yourself – evidence-based tools and strategies for maintaining wellbeing through a long recovery.
How do I sign up?
If you would like to join a workshop, please email recovery@redcross.org.nz and include:
your name
organisation or group
location, and
contact details.
Why train with New Zealand Red Cross?
We're part of an international humanitarian movement with more than 100 years of experience helping people through disasters and recoveries.
The workshops are led by trained Red Cross facilitators. The content has been developed with input from leading international disaster recovery experts, including the International Federation of Red Cross Red Crescent, Australian Red Cross, Dr Rob Gordon and Dr Sarb Johal. The content is evidence-based, clinically accurate and accessible to a wide audience. Materials include real stories from New Zealand and the international community.
Find out more
If you would like to find out more about our workshops, please contact recovery@redcross.org.nz for more information.