Refugee support volunteer
Directly serve people in need
Help former refugees settle and feel at home in Aotearoa New Zealand.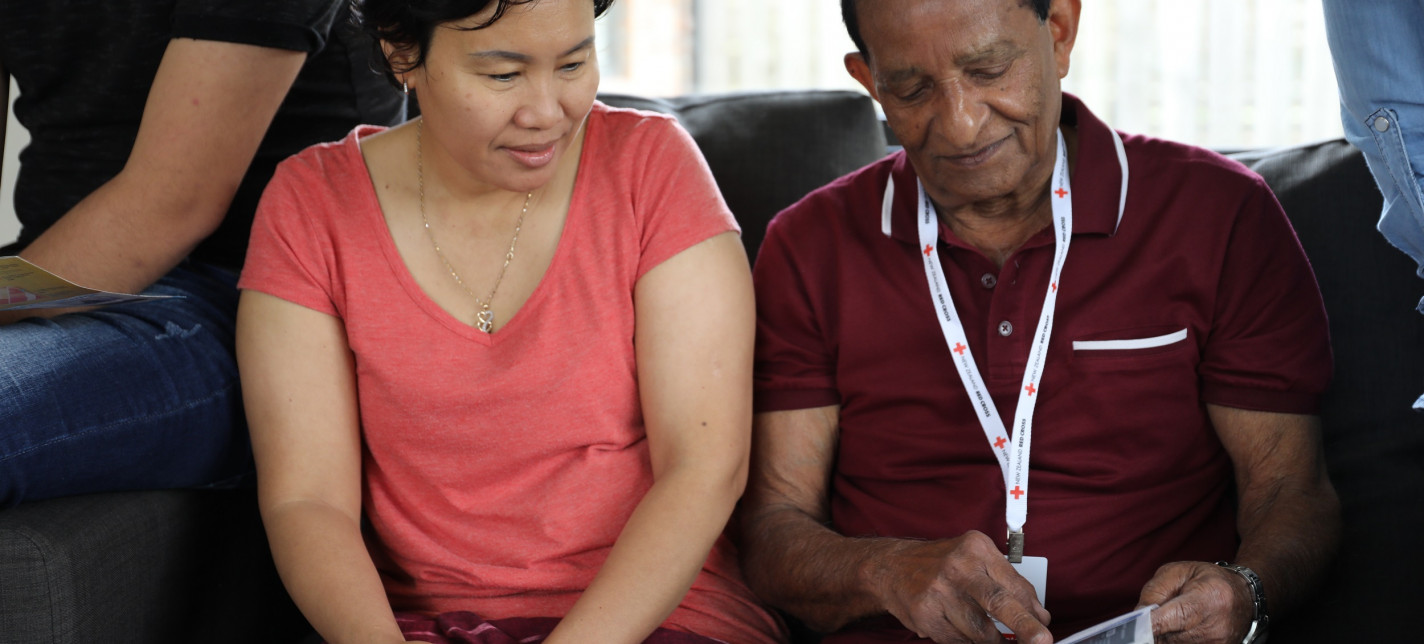 Role description
Support newly arrived former refugee families to settle into the community. 
Become a refugee support volunteer in our Pathways to Settlement programme and make a real difference in people's lives. 
Your tasks 
You'll be helping people navigate life in a new country, which might include:  
Setting up a home for a family or individual before they move in.
Connecting people with schools, English classes, GPs, and other services.  
Helping the family navigate the city or town using public transport.
Learning about another culture and sharing your own.  
Being a friendly, welcoming presence.  
Volunteer requirements and training 
You'll receive comprehensive training in how to give practical and social support, as well as intercultural practice. The training takes approximately 15 hours and is delivered over several evenings and weekends. Sometimes training courses are offered during the day.
Refugee support volunteers work in teams and are supported by New Zealand Red Cross staff and other volunteers.  
You'll need to be familiar with your local area, open to working cross culturally, be resourceful and good at taking initiative.
You'll need to be flexible. There are no set shift times for this role. The time you spend with a family will vary week to week. You will share responsibilities with your team depending on your availability. Volunteers need to commit at least four hours a week, but your time can be spread across the week. To apply for this role you will need to commit to volunteer for a period of either three or six months. 
If you want a rewarding experience where you can gain new skills, foster a positive and inclusive local community and meet new people, join us as a refugee support volunteer.  
Commitment required
6 months
Vetting
New Zealand Police - support services (child/youth)
If you have questions about this role: