Volunteer Meals on Wheels coordinator
Serve behind the scenes
Lead our Meals on Wheels team who support people unable to make a nutritious meal for themselves.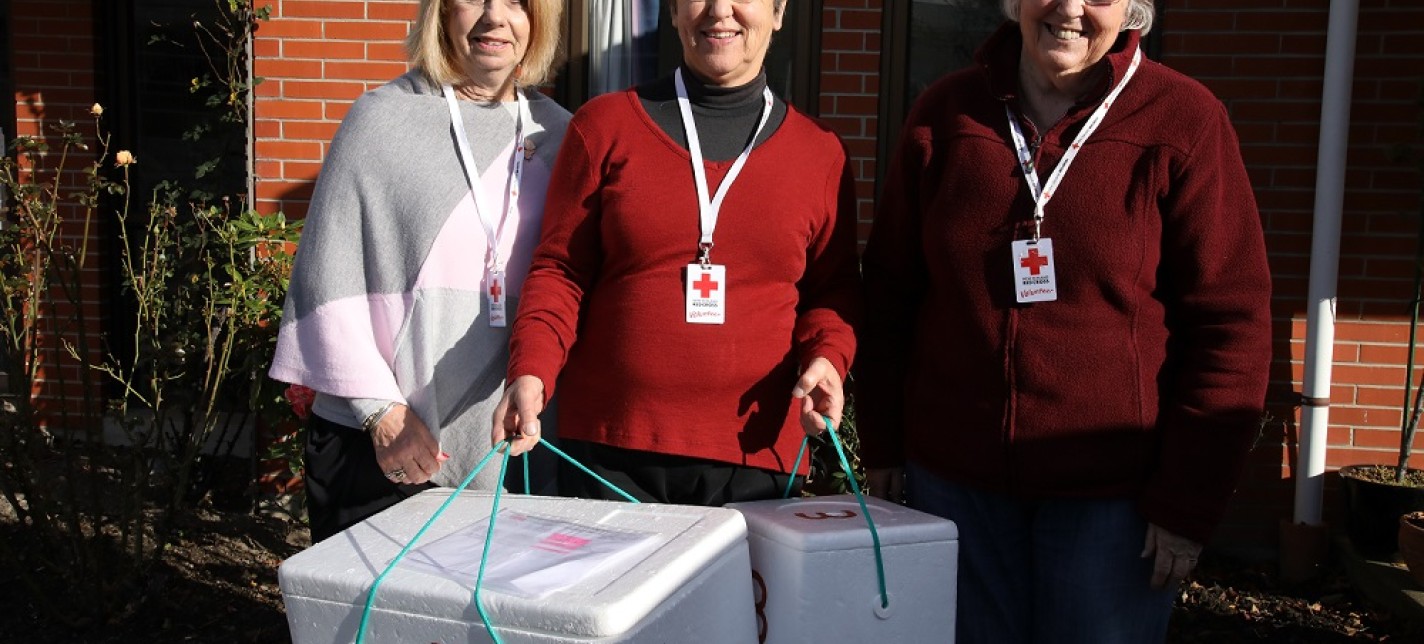 Role description
The Meals on Wheels Volunteer coordinator is responsible for running the Meals on Wheels Service and oversees the volunteer team. You ensure that all deliveries have a driver, and are well organised.
The primary purpose of Meals on Wheels is to support the elderly, the ill and people with a disability, living at home who would otherwise struggle to provide healthy meals for themselves. The secondary function of the service is to provide regular social contact for people receiving meals – many of whom are isolated.
Your tasks
Be the main point of contact for the hospital and back-up contact for the Meals on Wheels drivers.

Organise practice runs for new Meals on Wheels drivers and oversee training and onboarding of new volunteers

Make sure Meals on Wheels drivers are aware of their obligations to health and safety and are equipped with the relevant information and guidelines to advise of any incidents and concerns relating to clients.

Organize and participate in debriefing sessions.
Volunteer requirements and training
You'll need to be a friendly person who has their own car and a full driver licence. We'll train you in how to carry out the role and you'll be supported by a Red Cross staff member and other volunteers.
This role would suit a person who enjoys taking initiative, working with other volunteers, has strong communication, leadership and organisational skills and is able to manage complexity.
Computer skills essential.
Health, Safety and Wellbeing (HSW)
Make sure your actions (or lack of actions) don't harm your health, safety and wellbeing, or harm anyone else.

Take part in a HSW induction, training, programmes and activities.

Follow all instructions given to you about health, safety and wellbeing

Follow all NZRC HSW policies, standards and procedures about health, safety and wellbeing.

Make sure you have the right training for any activities you are doing.

Use personal protective equipment (PPE) for any work activities that may need it to stay safe.

If you spot a hazard, or you are involved in an incident or near miss, report this straight away.
Commitment required
Ongoing
Shift time
Morning, Afternoon
Vetting
New Zealand Police - support services (vulnerable adults)
Requirements
Vehicle with valid registration (rego) and warrant of fitness (WoF)
Valid driver's licence
Two referees for character checks
If you have questions about this role: