Book fairs and book shops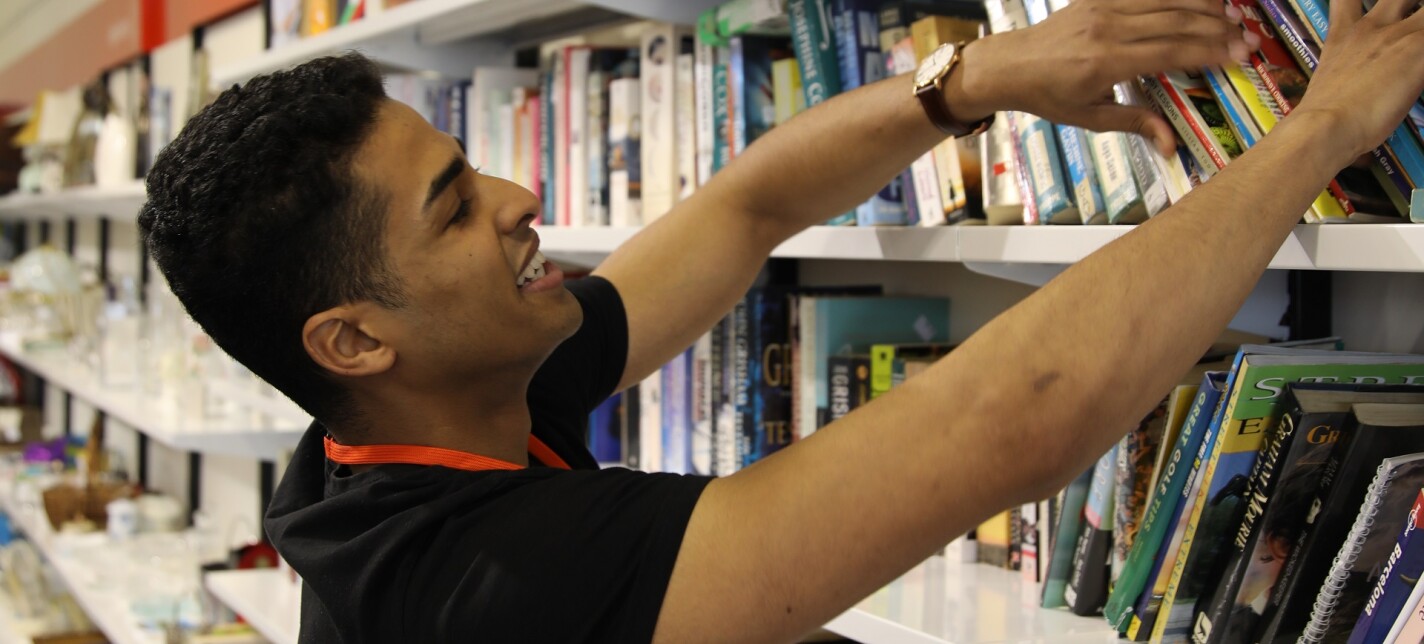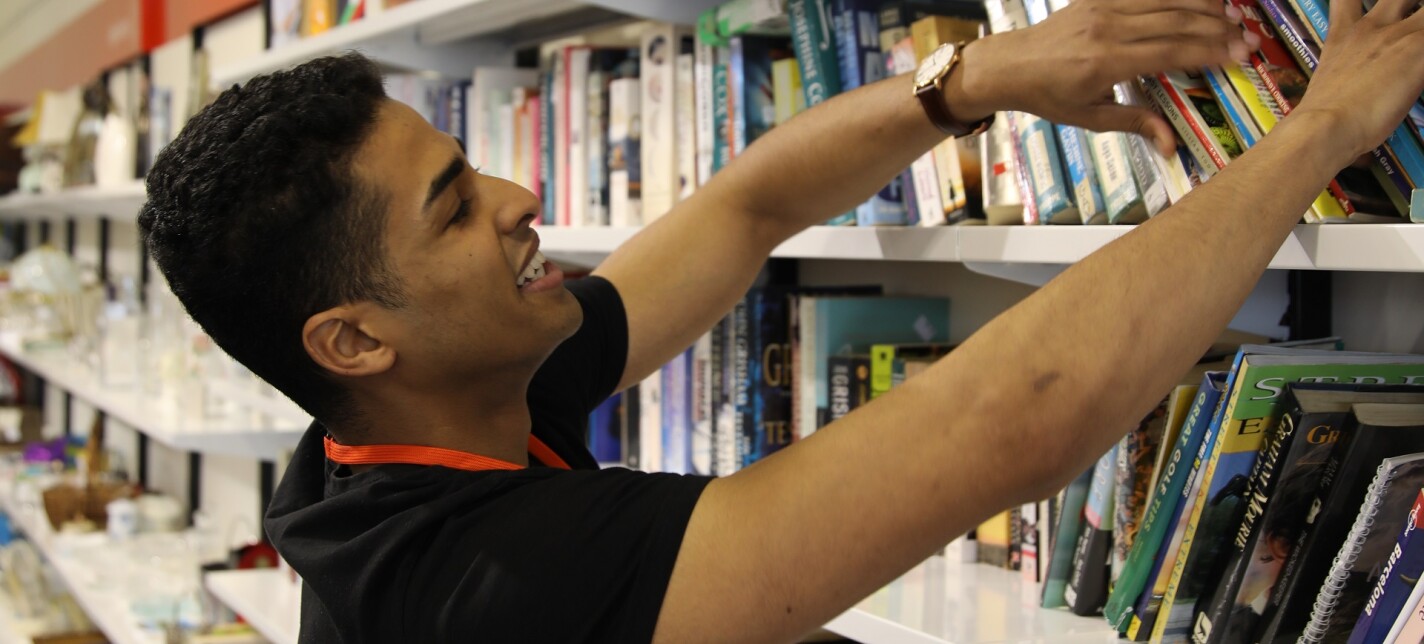 Support us by buying books or volunteering at a book fair, or donating books to sell.
Book fair locations and dates
We run an annual book fair in Auckland, Hamilton, Palmerston North, and Timaru. Dates and locations for each book fair will be published on this page when they are confirmed.
Location: Rangitoto College.
Dates: In 2022 the fair was from 10 to 11 September. 2023 dates are not yet confirmed.
Location: to be confirmed
Dates: October 2023
Location: Usually held at Arena 5 of the Central Energy Trust Arena, 62 Waldegrave Street, Palmerston North, 4410.
Dates: King's Birthday weekend every year. 3-5 June 2023. More information about the 2023 book fair will be available nearer the time. In the meantime, if you want to volunteer sign up at the link below.
Book donations: You can donate books at the Palmerston North bookshop. The team are keen to receive your books, jigsaw puzzles and games.
Location: Red Cross Hall, 18 Bank Street, Timaru
Dates:
Saturday 26 to 29 November, 9:00am to 5:00pm
Volunteer at a book fair
A huge number of volunteer hours keep our book fairs running smoothly. From book sorting throughout the year, through to making the magic happen on the day – our book fair volunteers go the extra mile.
We are looking for volunteers who are interested in helping in the lead up to and during the fair. This involves setting-up, stocking and re-stocking books, managing sales, and helping pack down.
Find out more about volunteering at our book fairs
Donate books for a book fair
You can donate books, CDs, knitting patterns, and magazines.
Due to limited storage, each book fair accepts donations at different times throughout the year. Organisers will make a public call for donations when the time is right. We will update this page when we are ready to accept books for each fair.
Bookshops
We have two permanent bookshops run by our wonderful volunteers in Palmerston North and Whanganui. We sometimes have pop-up bookshops in other areas.
Palmerston North bookshop
200 Church Street (below the Fire Station), Palmerston North Central. This is not the same address as our Service Centre which is at 245 Main Street.
Whanganui bookshop
73 Liverpool Street, Whanganui.
More information and opening hours available on our Map of New Zealand Red Cross locations.
---
Donate books to our bookshops
Many of our Red Cross shops also sell books. Information about what your local shop accepts is available on our locations map.
Our Red Cross shops are always looking for volunteers. Find out whether your local shop needs you and get in touch.