What we do in New Zealand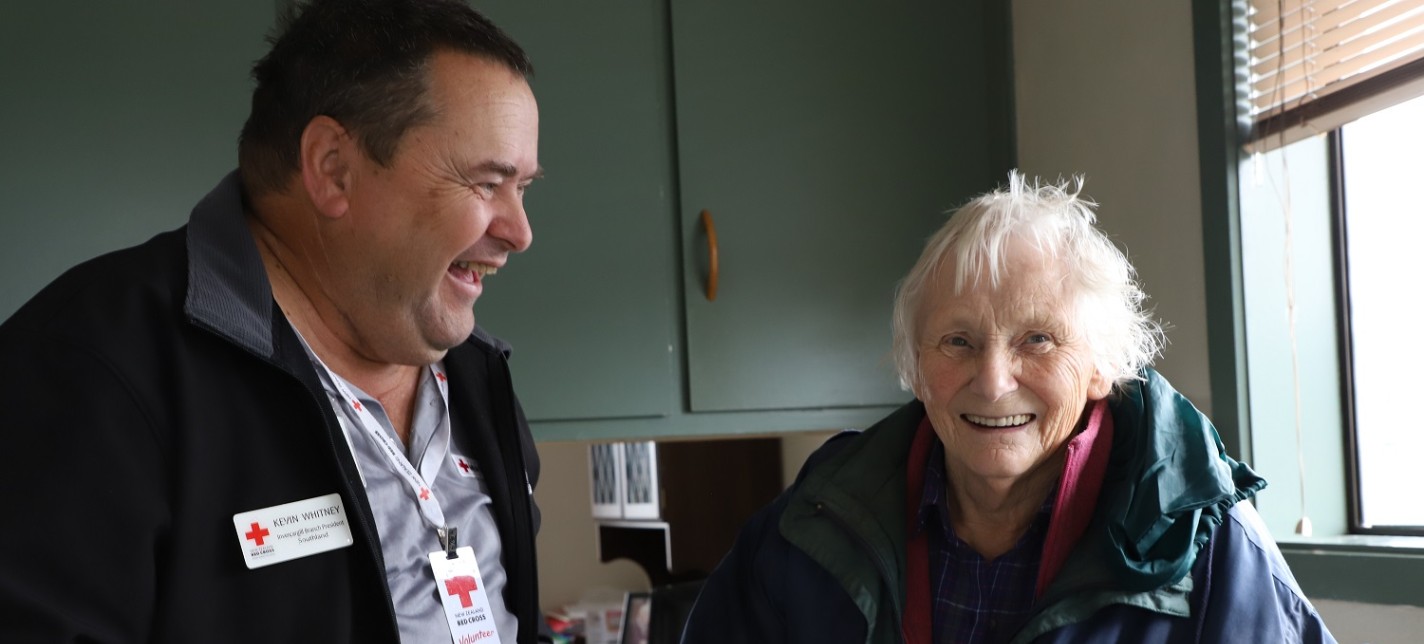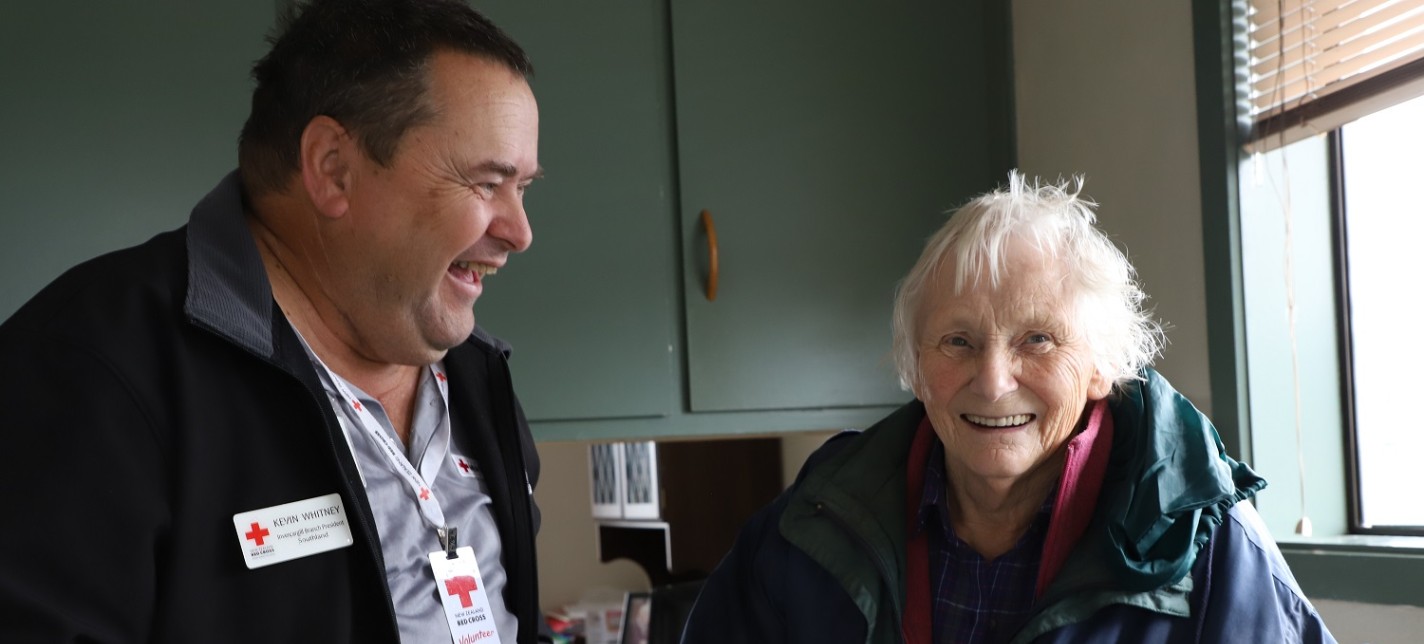 Every day we help vulnerable people all around New Zealand — supporting them in times of disaster or emergency, helping new Kiwis resettle here, or delivering hot meals and other community services.
Good people

doing good things
New Zealand Red Cross is a humanitarian network of more than 10,000 members, volunteers and staff working to support people from the Far North to the deep south. Our work is focused on preparing for and responding to disasters and emergencies, supporting refugees as they rebuild their lives, and providing community services such as delivering Meals on Wheels. We also offer First Aid training and run 50 Red Cross Shops, both of which help fund our humanitarian work.
Preparing for and responding to disasters
We work to help New Zealanders prepare for disasters and we support them during and after an event.
We have 20 Disaster Welfare and Support Teams (DWST) around the country, made up of around 300 trained volunteers. During a disaster, our teams may be called up to support the response in partnership with other agencies. Our role is usually to provide practical and emotional support to affected people. We assess what's needed, help provide shelter and other basic needs, and may assist in a Civil Defence Centre. We also help communities prepare for disaster through our Good and Ready programme and our Hazard App.
Disaster and emergency support work information
Supporting

former refugees
We help former refugees settle into their new lives in Aotearoa New Zealand. Our Pathways to Settlement programme runs in 8 towns and cities where we help people set up homes, connect with their community and navigate life in their new country.
Our Pathways to Employment Service connects people to training and employment and is available to all former refugees who are receiving a Work and Income benefit.
We also work to support convention refugees, who are asylum seekers who have been granted refugee status here.
Refugee background services information
Restoring Family Links
As part of a global humanitarian network with a presence in over 190 countries, we can help connect people who have lost touch with family overseas due to conflict or disaster through our Restoring Family Links service.
Restoring Family Links information
International

humanitarian law
International humanitarian law (IHL) protects people who are not taking part in armed conflict. It is a core part of the Red Cross Movement and values. New Zealand Red Cross helps the public, the government and other organisations better understand IHL though education and information programmes.
International humanitarian law information
First Aid training
We train more than 70,000 people each year in First Aid. Our range of NZQA-approved courses are suitable for both businesses and individuals.
Meals on Wheels
Each year New Zealand Red Cross delivers around 710,000 meals, providing sustenance to people at times when they can't do this for themselves. The meals are delivered by more than 3,000 of our volunteers working around the country.
Other community programmes
We operate curtain banks providing free curtains to those who can't afford them. Our banks are in Hawke's Bay, Gisborne, Tauranga, Whakatāne, Manawatū-Whanganui, and Invercargill.
In certain regions we offer additional community programmes such as supporting people who have given blood and running knitting groups.
Community services information
Red Cross Shops
We have more than 50 Red Cross Shops around the country that offer both pre-loved and new items. All profits from Red Cross Shops help provide humanitarian aid and support in local communities and around the world.