New Zealand Disaster Fund impact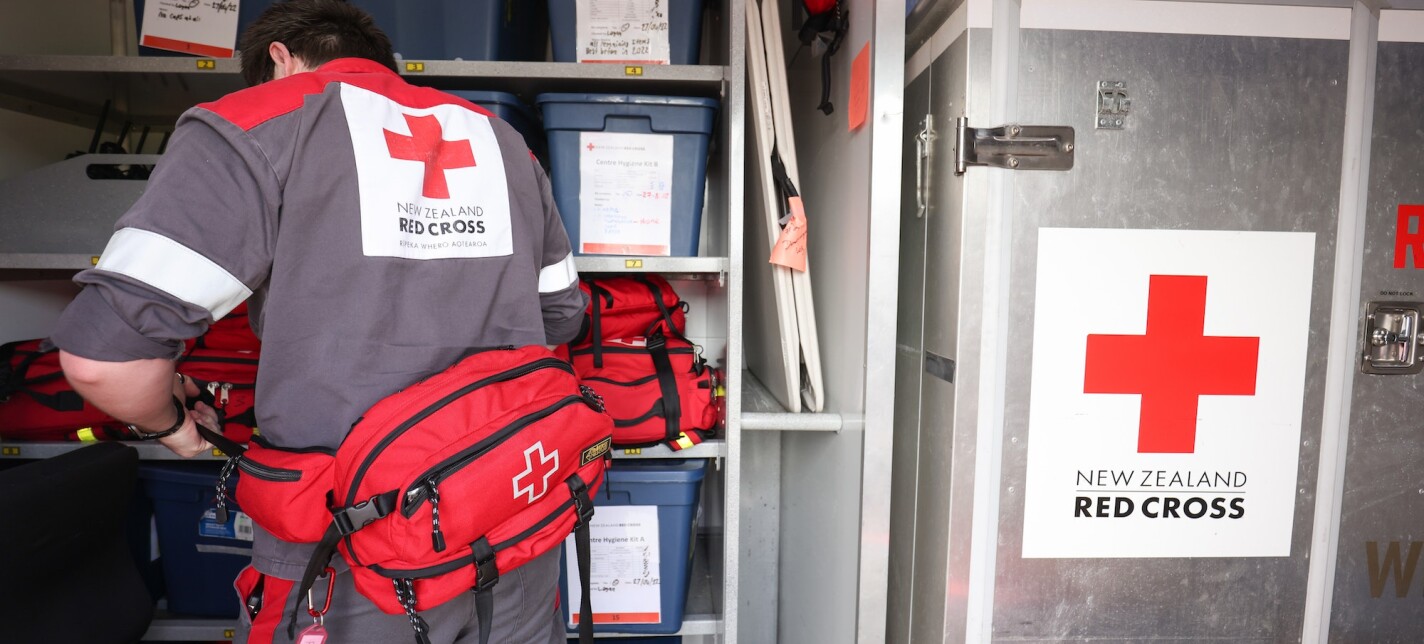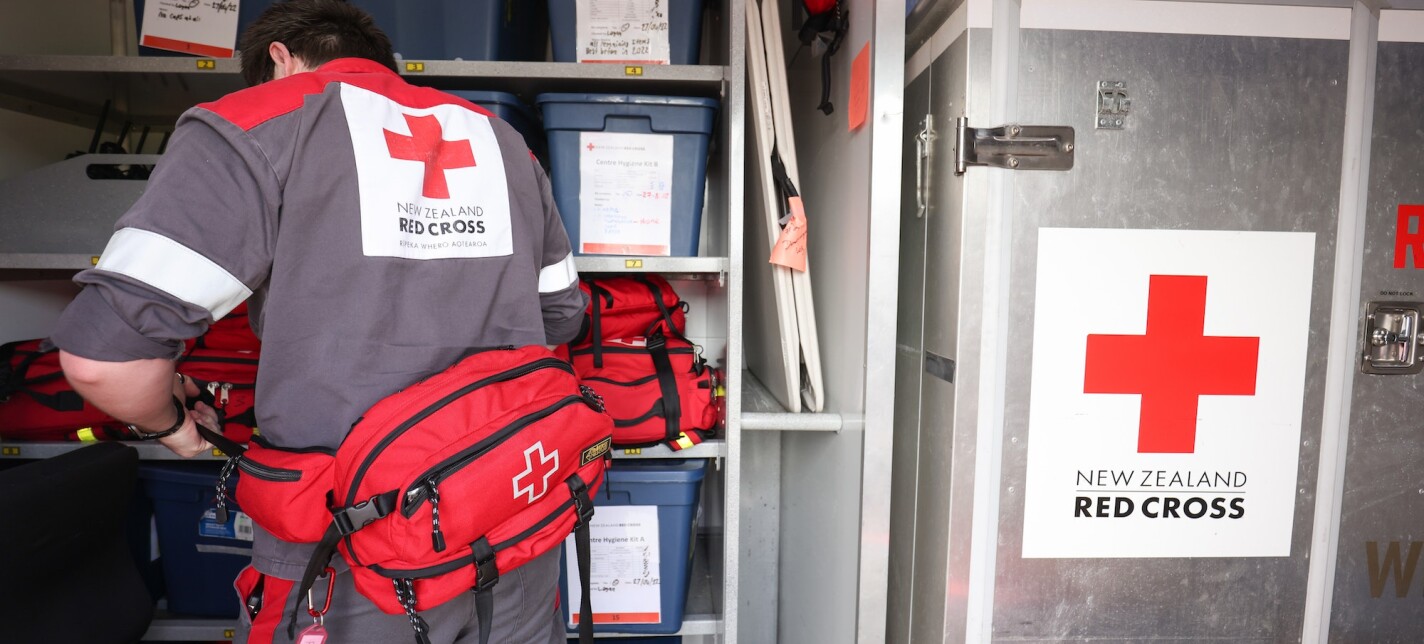 The New Zealand Disaster Fund helps us support communities to respond to, recover from, and prepare for disasters and emergencies in Aotearoa New Zealand.
About the Fund
All funds donated will go to the purpose of the Fund. We do not take an admin fee.
New Zealand Disaster Fund reaches $15 million.
The Fund is split into three programmes:
1. Response and recovery programme
Supporting immediate emergency response and early recovery work. This programme is already underway and will continue for the next few months.
Activities include:
Deploying our specialist Red Cross people to provide psychological support and practical help to those who have been evacuated from their homes.
Help run Civil Defence Centres and community hubs.
Purchasing and distributing emergency supplies like satellite phones and fuel-powered generators, or restocking resources like bedding and stretchers.
Supporting clean-up by providing things like first aid kits, dehumidifiers and hygiene products in clean up kit.
2. Partnerships programme
Distributing funds to organisations and community groups in partnership who can make an impact supporting affected communities. Working in partnership with organisations and supporting existing programmes and initiatives helps support communities facing hardship faster and more effectively.
This programme is getting underway now. Funding will only go towards activities that are dedicated to emergency response, recovery and helping to build resilience for future emergencies and disasters.
Activities may include:
Providing operational specialists to support community organisations.
Sourcing and procuring resources and supplies.
Providing funding to existing mechanisms like Mayoral Disaster Funds that are supporting individuals,

wh

ā

nau

, families and households

.

Financial support to individuals, whānau | families and households through existing mechanisms like Mayoral Disaster Funds.
Supporting existing programmes or initiatives to continue to help communities.
3. Investment programme
Preparing ourselves and communities for future disasters and emergencies. This programme aims to make a difference in the medium to long term.
Activities may include:
Funding equipment and resources that can support communities in an emergency or disaster.
Providing training to build readiness and resilience within communities.
Supporting community programmes.
Our impact
1. Response and recovery programme activity
We've committed around $600,000 of the Fund to this programme so far.
| | | |
| --- | --- | --- |
| Category | Includes | Approximate spend |
| Deployment | Travel and equipment for Disaster Welfare and Support Team members, to support local Civil Defence Emergency Group requirements. | $50,000 |
| Equipment | Includes generators, first aid kits and other items relating to emergency accommodation and other immediate community needs. | $450,000 |
| Partnerships | Funds to partner organisations providing support and response on the ground. | $100,000 |
| TOTAL | | $600,000 |
Across communities affected by recent extreme weather events we are delivering essential supplies and restocking items such as stretchers, bedding and hygiene kits as well as offering psychosocial support and training, and providing practical help to those who have been evacuated from their homes.
Working alongside lead agencies in Civil Defence Centres and community hubs; we have helped 1,500 people have a safe place to sleep during these weather events.
We are undertaking door-to-door needs assessment alongside agencies including Civil Defence Emergency Management, local government and welfare organisations. We are delivering supplies such as fuel-powered generators, fuel containers, satellite phones, and portable radios into affected communities. For example, in the Esk Valley we delivered 28 generators and in Northland we delivered 32 generators, including two large generators that will be used by marae that have been doing incredible mahi feeding their community without electricity.
Delivering generators in the Far North
We also deployed our Emergency Response Unit (ERU) unit to establish a temporary communications link for the Rissington community.
We are supporting clean-up by providing things like waterblasters and dehumidifiers and helping replace things that people have lost such as first aid kits, mattresses and bedding.
After Napier Civil Defence was overwhelmed by donations, our Napier Branch also helped box and sort through clothing and other donated goods.
Our Disaster Welfare Response Teams have clocked nearly 5,000 hours during the response to the northern floods and Cyclone Gabrielle. We've also used some of the funding to replenish the supplies they use to support people in Civil Defence Evacuation Centres—such as stretchers and bedding—and to cover the costs of moving our teams and equipment around the country to affected areas.
We are proud to be working as part of the communities we serve.
Preparing for and responding to Cyclone Gabrielle
We're also providing information to those affected about how to care for themselves and others and where they can get more support.
Caring for yourself and others after Cyclone Gabrielle
Psychological First Aid courses provide wellbeing support
Read more about our recent activities:
New Zealand Disaster Fund reaches $15 million.
2. Partnerships programme activity
While our Disaster Welfare and Support Teams have been on the ground, our planning team has begun working with local councils, government and welfare agencies, community groups and businesses to understand how the New Zealand Disaster Fund can support them as effectively as possible. We are learning more every day about what help is required and where the greatest needs are.
Applications for funding support from the New Zealand Disaster Fund will shortly open to community groups and organisations.
This programme is for organisations and community groups. Individuals, whānau, and households will not be able to apply.
To be successful, applications will need to meet criteria.
We are finalising the application process and criteria.
3. Investment programme activity
As affected communities move out of the initial response and early recovery and begin looking to the future, we'll be there to help them plan and prepare for future emergencies.
Our commitment to you
New Zealanders have opened their hearts to support the New Zealand Disaster Fund. We will:
Distribute funds quickly, fairly and in ways that help impacted communities.
Allocate funds based on where the needs are greatest.
Partner with local and central government, iwi, community, businesses and others to build capability, provide resources and prepare communities for future emergencies.
Help people do what needs to be done today while planning for investments that will make a difference in communities facing emergencies in future.
Keep you informed about how the New Zealand Disaster Fund is being used.
Be transparent about how we distribute funding.
Learn more
We'll be sharing stories regularly about how and where the fund is being used to support response, recovery, and preparedness efforts.
If you want to stay up to date on how the New Zealand Disaster Fund is making a difference, or about how applications will work, you can register for email updates.
Sign up for regular updates about the New Zealand Disaster Fund (redcross.org.nz)
See our story on the New Zealand Disaster Fund reaching $15 million.
Climate change impacts
This fund helps us prepare for the fact that climate change is causing more frequent and more intense weather events that impact our communities across Aotearoa New Zealand. These impacts are of concern to everyone.
Or, you can read information about our work so far on our website.
Northern floods and Cyclone Gabrielle – our response
Volunteer with us
We are always looking for new volunteers to join our Disaster Welfare and Support Teams, so you can support us the next time we are needed.
Disaster welfare and support volunteer
Support our work
Our emergency management work is funded through the generosity of donors.