Northern floods and Cyclone Gabrielle – our response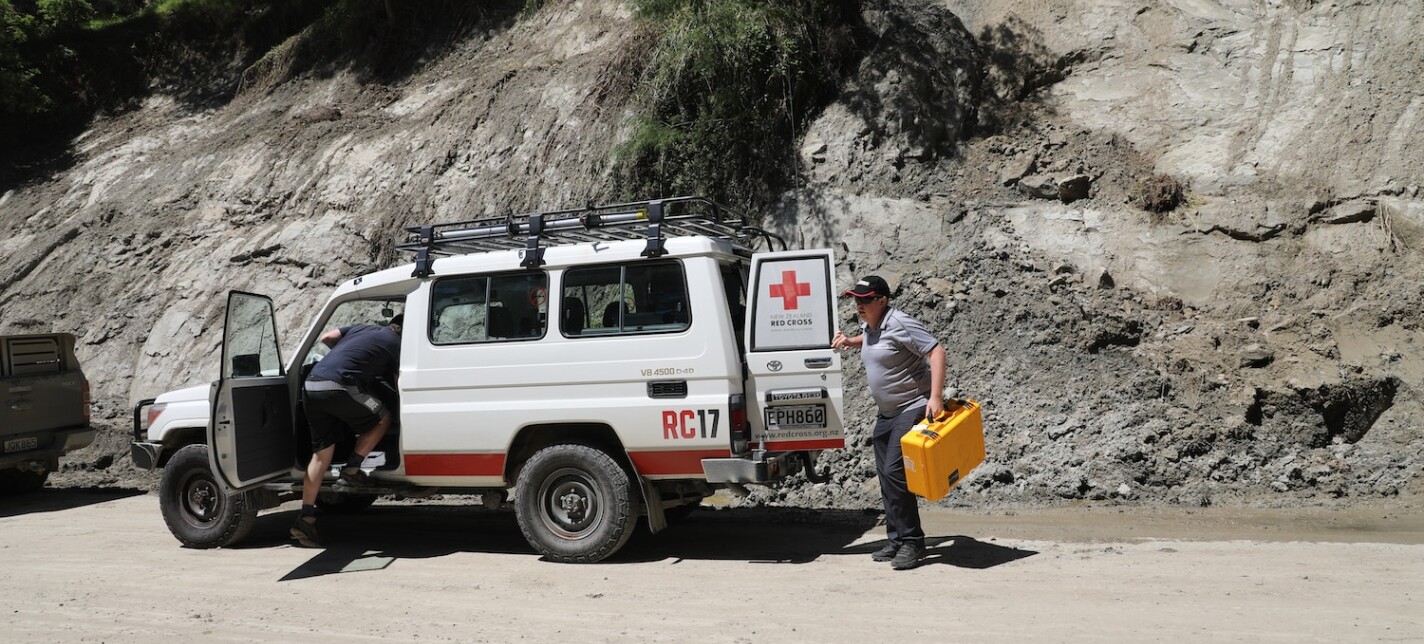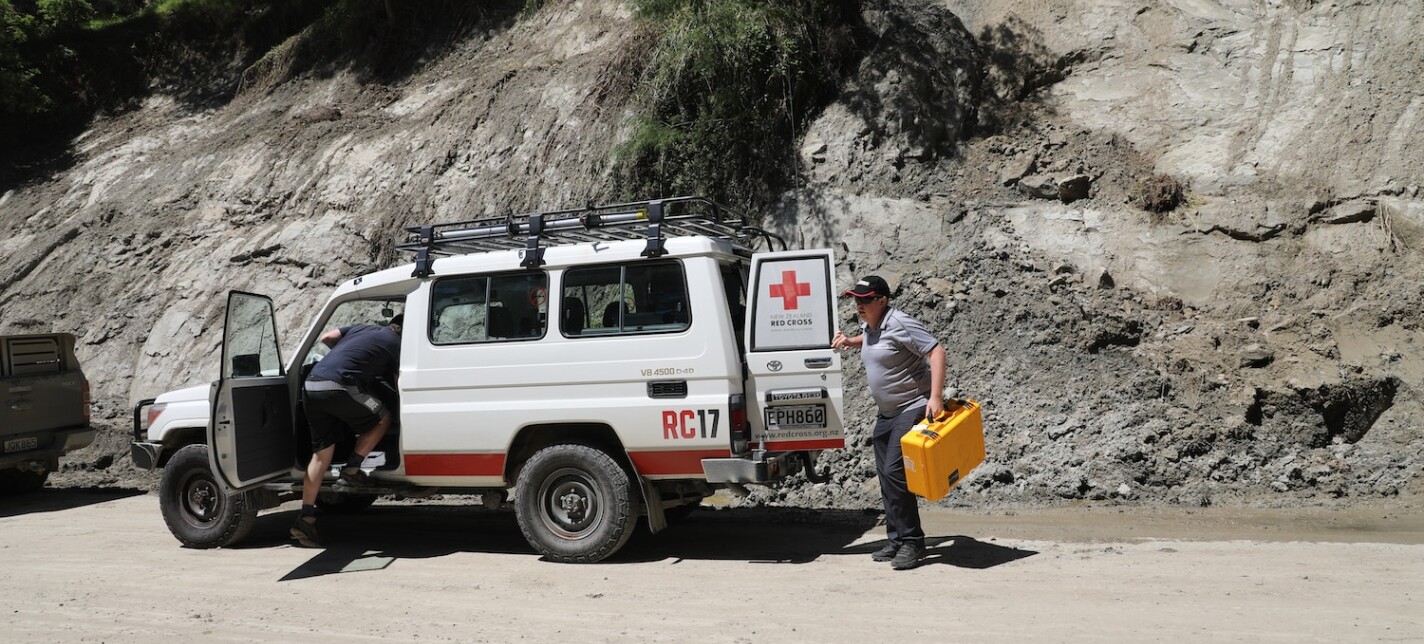 Our thoughts are with everyone in the North Island dealing with the destruction caused by flooding and Cyclone Gabrielle.
These extreme weather events have sadly caused loss of life and significant damage to infrastructure, property and livelihoods. The recovery may take years. We deeply appreciate the generosity shown by so many supporting our work on the response and recovery.
On this page:
---
Current situation
The Government has ended the national emergency declared on 14 February over Northland, Auckland, Waikato regions and the Tararua district. A transition period now applies to these areas so that Civil Defence has the powers they need during the early stages of the recovery. Tairāwhiti Gisborne and Hawke's Bay remain under a state of national emergency.
We are continuing to work alongside emergency management agencies to manage where we deploy our people and resources each day.
To date we have:
supported 1,500 people who took shelter in Civil Defence Centres
delivered 1,000 stretchers across the North Island to areas hit by flooding and Cyclone Gabrielle
logged close to 5,000 hours of time on the ground through our specialised and trained teams.
We have also begun working with communities, organisation and local government across the affected areas, to ensure that the way we spend funds supports their needs.
---
Our ongoing response to Cyclone Gabrielle and the northern floods
Preparing for and responding to disasters is what we do. Even so, the scale of the devastation caused by northern flooding and Cyclone Gabrielle is enormous. We know that communities all around the North Island are dealing with huge loss and uncertainty.
Find out about our response and recovery work to date.
Preparing for and responding to Cyclone Gabrielle.
While our DWSTs have been on the ground, our planning team has begun working with local councils, agencies, community groups, and businesses to build a plan on how we will deliver the New Zealand Disaster Fund as quickly and effectively as possible.
New Zealand Disaster Fund impact.
Watch our video interview with Gypsy Chant, one of our disaster welfare support volunteers:
I'm Gypsy Chant from the Whanganui DWST team. I am at McLean Park and I've been doing psychological first aid (PFA). So supporting people, spending time sitting listening to their stories, giving them a hug making a cup of tea, and just being there for them and helping them understand that what they're going through, because a lot of them will say "my situation is not as good as someone else's", and helping them understand it's okay to be to feel the grief and trauma for your own situation.
There's a lot of trauma, but there's a lot of "how wonderful that our community has come together" and the kindness.
People can't believe that I've come from Whanganui to help them in Napier, they can't believe that other people have come from other cities, to help them so they're just overwhelmed by just the love that they feel.
We were nervous about our drive up because they just said "you're going in blind, there's no comms; we don't know what the road sites are". We were apprehensive, but actually it was okay. It was just the unknown that felt scary, and so that makes us realise how scared they must have been. If we were scared driving in, how scary it was for them to experience and live through it?
I think there was some relief, because Red Cross has identified that they're here to help. They can do things; they can organise this; and they will choose us to go and talk to people, help people sort out; you know, things that need organising.
We haven't, for us, we haven't actually seen the damage. We've felt it from the people, we can see it in their eyes, but for us we haven't seen that because we just drove in and we come. We might pass a little bit driving through, so we just we live it through them telling us the story and we feel what it must have been like for them.
I love it that's why, I do it. I've done it since 2009. Just the reward of helping, and people are always so shocked because they think we're getting paid and they're like "you must be getting overtime!" I say, well actually I'm a teacher. Normally I'd be at work and my work support me to be here. I love it and that's why I've done it for so long.
---
Help and support for those affected
Caring for yourself and others
We have practical support and information to help you care for yourself and others after the recent flooding and Cyclone Gabrielle.
---
Ways you can support
Make a donation
By making a donation now to our New Zealand Disaster Fund, you will help us continue to be there for those impacted by the deadly Cyclone Gabrielle across Aotearoa New Zealand, and be prepared to give life-changing assistance to those impacted by the next emergency we face.
Thank you for supporting us in any way you can.
Or donate in a different way.
See the different ways to donate.
Share to social
We would love it if you could proudly share the news of your donation. Download and post this image on your social media pages, to help encourage others to support people in need.
Download the New Zealand Disaster Fund social image.
Please avoid donating goods
We are not collecting clothes or goods.

With people needing emergency supplies immediately, the best, most efficient way you can help make sure the right assistance reaches them when they need it most is by making a monetary donation. By donating money, you make sure local communities get help in the most effective way.
Information on donating during emergencies.
Become a future volunteer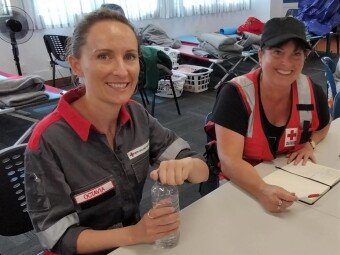 We follow the direction of lead agencies when responding to an emergency. We only deploy appropriately trained Red Cross people as disaster welfare support volunteers.
Many of our Disaster Welfare and Support Teams are on the lookout for new members.
This involves applying and training for the role, which means you won't be able to assist with the current emergency, but you can help us get ready for the next one.
Thank you for wanting to help those in need in any way you can.
Organise your own fundraiser
You can create your own fundraising event and donate the money you raise to the New Zealand Disaster Fund.
Become a Disaster Response Alliance partner
Our Disaster Response Alliance partners – The Warehouse, Countdown and NZ Post – also provide critical support for our response and relief efforts.
Learn more about the Disaster Response Alliance, how it helps communities in an emergency and how you can become a partner.
---
How your support helps
Climate change is causing more frequent and more intense weather events that impact our communities, which are of concern to everyone. And because of the risks posed by Aotearoa New Zealand's natural hazards and weather events, New Zealand Red Cross needs to be ready to deploy our people, specialist disaster response equipment, supplies and technical expertise at a moment's notice anywhere across the country.
Donations from people like you are what ensure we are always prepared to give people the help they need in emergencies, like during these severe weather events.
The New Zealand Disaster Fund will be used by New Zealand Red Cross to support our work on the response and recovery to Cyclone Gabrielle. It will also be used to help New Zealand communities to prepare for, respond to, and recover from future emergencies and disasters as the impacts of climate change grow.
New Zealand Disaster Fund impact
We are deeply grateful for the generosity of New Zealanders and our corporate partners and supporters.
In this video, some of our disaster response volunteers would like to thank you for the generosity that has been shown by the people of Aotearoa New Zealand:
Hi I'm Dan Wilden: I'm from Dunedin and I've been deployed up in the lovely Napier Hastings area. We're here to check on people and support their welfare needs.
Tēnā tatou ko Josh Stewart tēnei: I'm a member of the Dunedin DWST 27 (Disaster Welfare Support Team.
Hi, my name is Hamish McArthur: I'm a volunteer with the New Zealand Red Cross, I.T. and Telecommunications Emergency Response Unit.
New Zealanders have been absolutely amazing in getting behind us and supporting us on the ground here. We honestly can't do the work here without your support. It allows us to actually get in there and help out people who need it.
The donations are coming from all over – small; large; and every single bit helps. So thank you so much.
From here in Napier, thank you so so much to everybody who's contributed to the Red Cross disaster response. They're a volunteer organisation, so we really appreciate support from the public so that we can do our mahi – and support those doing their mahi – and the recovery across all regions.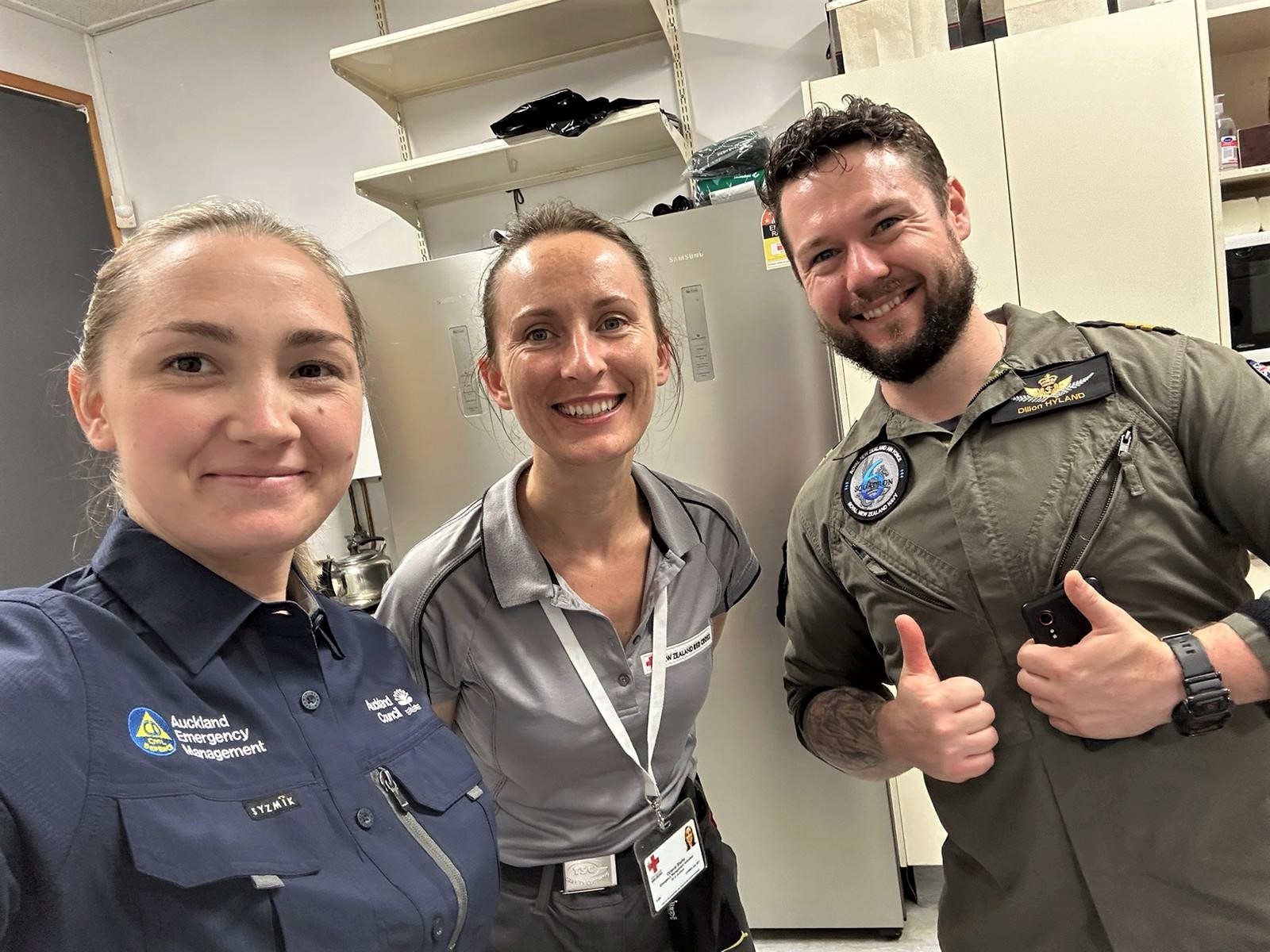 Our people were first deployed late Friday night on January 27 as the flooding began. We're proud to be a small part of an enormous response and recovery effort.
To help with the response, we were on the ground across Tāmaki Makaurau Auckland and in Northland working alongside emergency management and other agencies to support those in need. We called in extra people from teams around Aotearoa New Zealand.
Our teams were asked to help run Civil Defence Centres, support impacted people, provide bedding, psychosocial support, and hygiene kits as well as carry out needs assessments and community outreach.
We also provided initial support to some of those stuck at Auckland and Christchurch airports due to significant travel disruptions.
In Auckland, we reconciled all equipment that was not being used for the Auckland flood response so it was ready for redeployment to provide support for Cyclone Gabrielle.
While the initial emergency response from our disaster welfare and support volunteers has now finished, we are continuing to work alongside emergency management to support the recovery.
Meals on Wheels
Meals on wheels drivers are now delivering meals on wheels as usual. For more information on our meals on wheels service or to volunteer as a driver visit the links below.
Face-to-face fundraising
We publish a list of places where our face-to-face fundraisers and their locations are on our website. We update this information every Monday morning.
View official locations where our face-to-face fundraising representatives are located.
Red Cross shops
Our shops in Napier and Gisborne are now back open thanks to our amazing local teams. They may only be able to do cash sales if eftpos isn't working.
We hope you and your whānau are okay and staying safe.
A reminder that in an emergency, if your life is in immediate danger call 111.
Follow the National Emergency Management (NEMA), and regional Civil Defence Emergency websites and social media channels. They have up-to-date information including the location of Civil Defence Centres. The NEMA website has a handy list of all the regional website and social media pages.
Download our free Hazard App for useful resources about flooding and other emergencies and for weather warnings and alerts. QBE is the primary supporter of the Hazard App.