Leave a gift in your will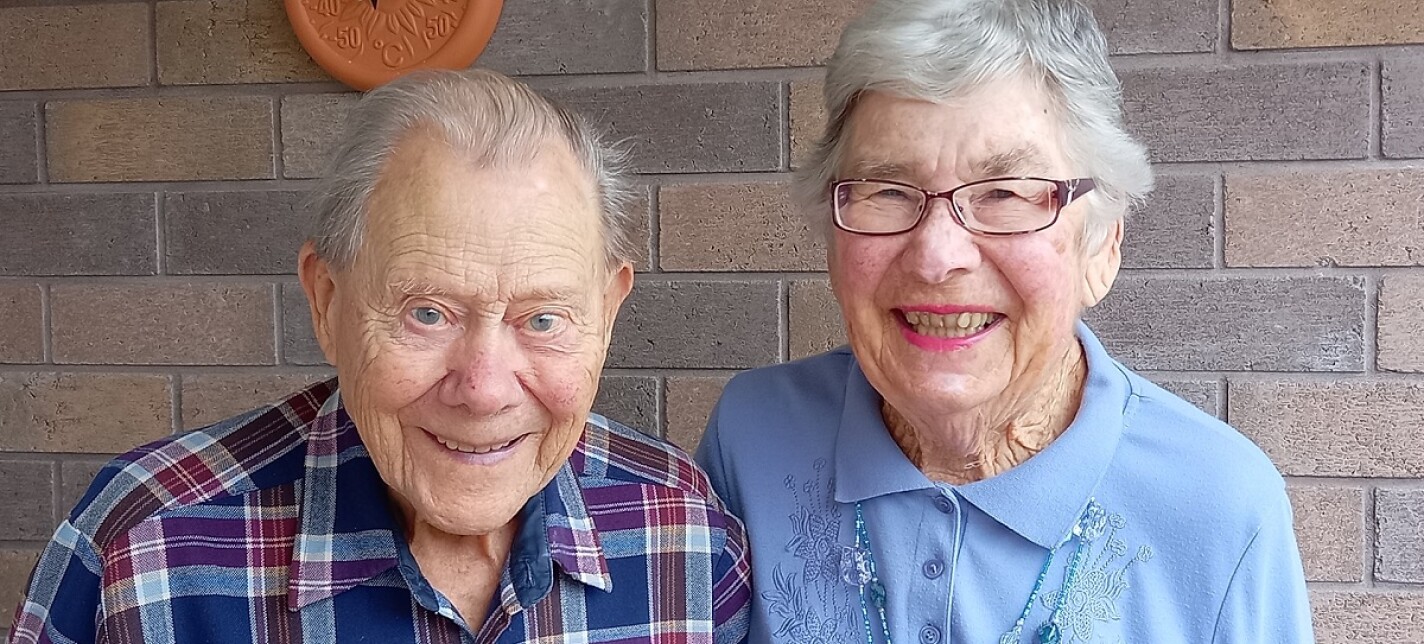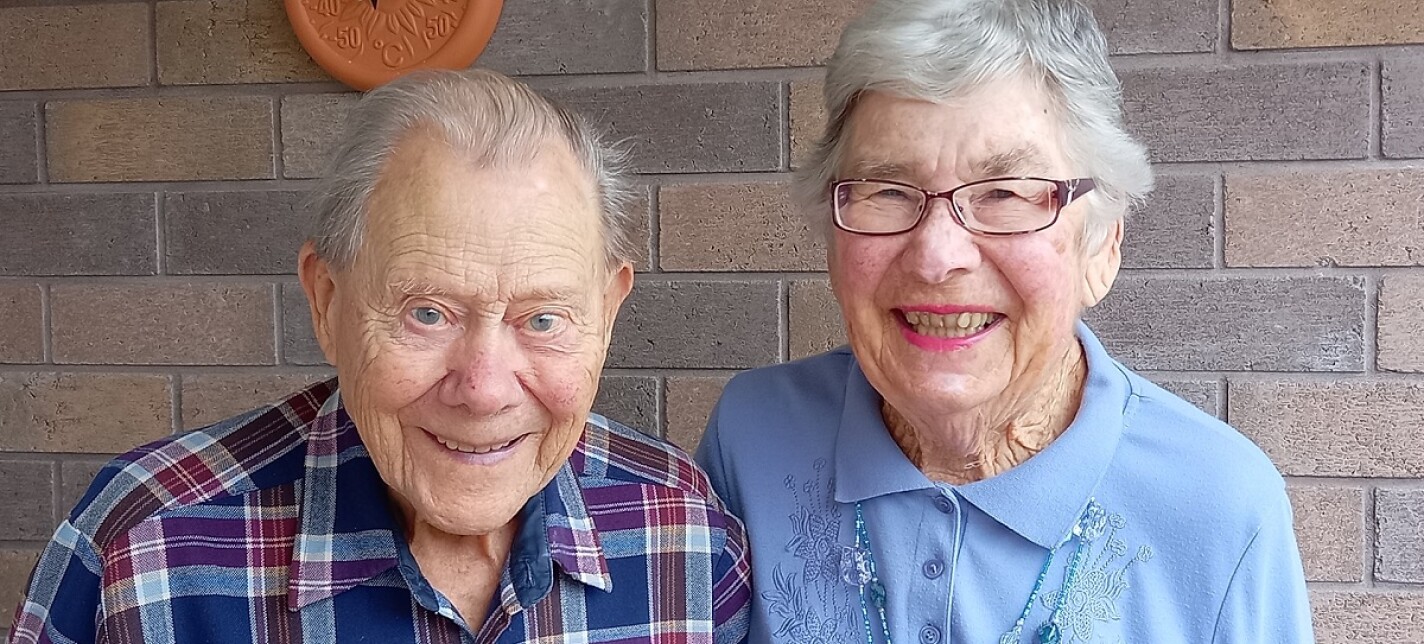 You can leave a remarkable legacy of hope and support of our work by choosing to include New Zealand Red Cross in your will.
Leaving a gift in your will to New Zealand Red Cross is a powerful way to show that you want to contribute to a better future for generations to come. We appreciate your parting gift, no matter how much the amount. Big or small, your legacy will make a difference in the years to come.
Your legacy can help Red Cross relieve the suffering of those in need. You can continue to help people made vulnerable by disease, disaster, and conflict around the world and across the street.
A gift from us to you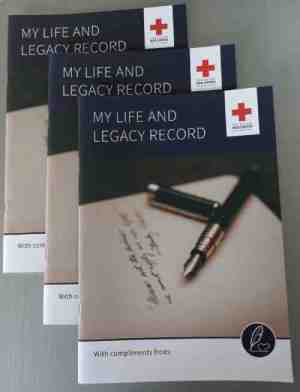 It can feel overwhelming to sort out your end-of-life arrangements. We know how important it is to get it right.
To make it easier, we've created a record document with all the things you might need to consider or want others to know. This is our gift to you.
You can either print the booklet and fill it in by hand, or complete and save it digitally, then print it at your convenience.
You can update any of the pages at any time. The document is yours to keep. We do not retain any of your records.
How Red Cross will use your gift
Unless specified by you, we will use your gift where the need is greatest. It will be used to alleviate suffering and improve the lives of vulnerable people.
Talk to your lawyer about the best option for you
We understand that when making a will, your first priority is to provide for your loved ones. Your lawyer can also help you decide how you can continue to support the causes that matter to you.
There are several different ways you can remember New Zealand Red Cross in your will. We recommend talking through the different options with your lawyer to decide the best one for you and your circumstances.
Download our booklet, Legacy of Hope (PDF, 511KB) for information on leaving a gift in your will.
You can choose what type of gift you leave to us
There are four different options available to you. After you have looked after your family and friends, you can leave New Zealand Red Cross:
The remainder of your estate/or a percentage of the remainder – known as a residuary legacy.
A percentage – such as 10 percent, 33 percent, 50 percent or one part of four equal shares – of your estate.
A fixed sum of money.
Specific items, such as property, stocks, shares, or anything of value.
A residuary legacy is one of the most effective types of gifts. The benefit of this gift is that it is less likely to need updating over time. It is more flexible than donating a fixed amount which doesn't allow for changes in your estate or inflation.
A gift of a percentage of your estate will hold its value better than a gift of a fixed sum of money.
You can make a change to your existing will
If you have already made a will, you can make a change to include New Zealand Red Cross. We recommend you seek professional advice if you'd like to update your will.
Complete our form and take it to your lawyer so that your intentions can be carried out as you wish.
Download our changes to will form, PDF
Important wording to show your lawyer
We suggest you write a statement as outlined below when leaving a gift in your will to New Zealand Red Cross.
---
I leave free of all duties to New Zealand Red Cross either (choose one):
the residue of my estate
__% of the residue of my estate
the sum of:
specific items:
to be used and applied for general purposes.
New Zealand Red Cross Incorporated,
Registered Charity No CC21860,
PO Box 12140, Wellington 6144
---
Leaving a gift for 'general purposes' means that we can use it where the need is greatest.
If you'd like to leave a gift for a specific purpose, we recommend you or your lawyer contact us so that we can help you outline your request. A community's needs can change over time – we want to make sure we honour your request, and you know you'll be making a difference.
We'd love to hear from you
We love hearing that you've left a gift in your will. It gives us the opportunity to thank you and keep you informed about our work.
Your information will always be treated with complete confidence. You are under no obligation to tell us, but we really appreciate it.
Contact us
Please get in touch if you have any questions about New Zealand Red Cross or leaving a gift in your will.
Call: 0800 697 277
Email: bequests@redcross.org.nz
Profile: Frank Hardy

With your gift, we can help people like Frank Hardy. We've helped Frank when he's needed us most. Frank's family has given us permission to share his story. Frank was a prisoner of war and received life-saving Red Cross parcels. Seven decades later, he called on New Zealand Red Cross. We supported Frank and his wife, Ann after the Canterbury earthquakes with two grants. Frank greatly appreciated the Meals on Wheels service, delivered by our wonderful Red Cross volunteers.

"God bless the Red Cross and everyone involved in furthering your work — long may it continue. Our appreciation is unbounded."
Profile: Wim and Robin van der Beek

When it came time to write their wills Red Cross was the first place Wim and Robin thought of to support with a "Gift in their Will", not only because of Wim's experience with Red Cross in World War 2, but because of the work they have seen Red Cross do throughout their lifetimes. We thank and acknowledge Wim and Robin for choosing to support us in this special way.