National Awards 2023 – nominations open
23 May 2023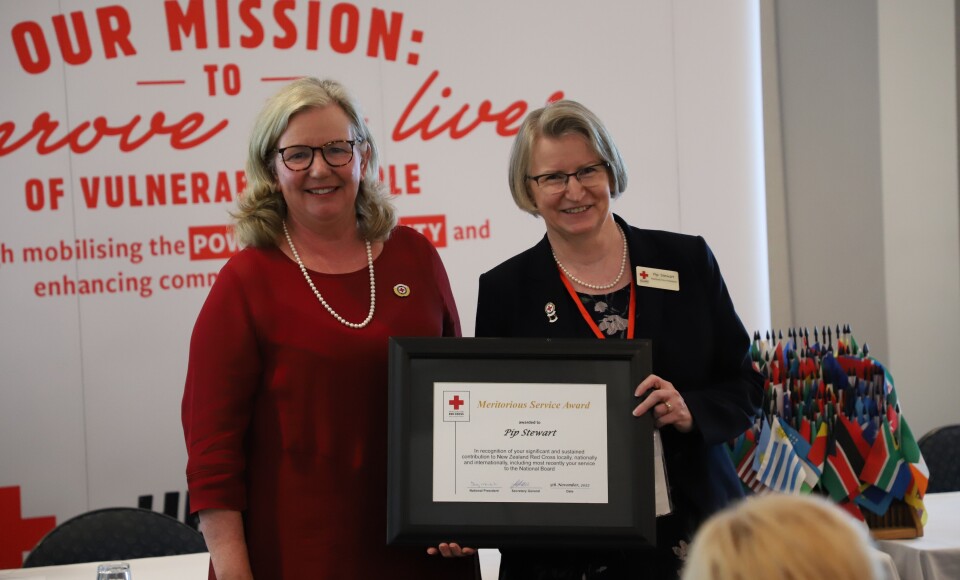 Our National Awards recognise Red Cross people who've made outstanding contributions through their work with our organisation. It's an opportunity to reflect on people who've gone above and beyond to help others – to acknowledge their dedication and their selflessness.
A reminder that all Red Cross people – members, volunteers, and staff – are eligible for an award if they meet the criteria.
Nominations are made to Area Council Chairs and close on 1 July.
When considering people to nominate, look for those who have:
demonstrated a long-term commitment to our organisation
made a significant impact on their community
inspired others to get involved, and
worked hard to support our programmes.
National Awards timeline
1 July – nominations due with Area Council Chairs.
20 August – Area Council Chairs approve nominations and send these to the Office of the Secretary General via nominations@redcross.org.nz
23 September – honours and awards committee approves nominations.
1 October – all recipients are informed about their award by Area Council Chairs.
4 November – all awards are announced and presented at National Council. Recipients not in attendance will receive their award later.
More information
Honours and awards information