Media Release
$1 million grant to Hawke's Bay Disaster Relief Trust from New Zealand Disaster Fund
11 April 2023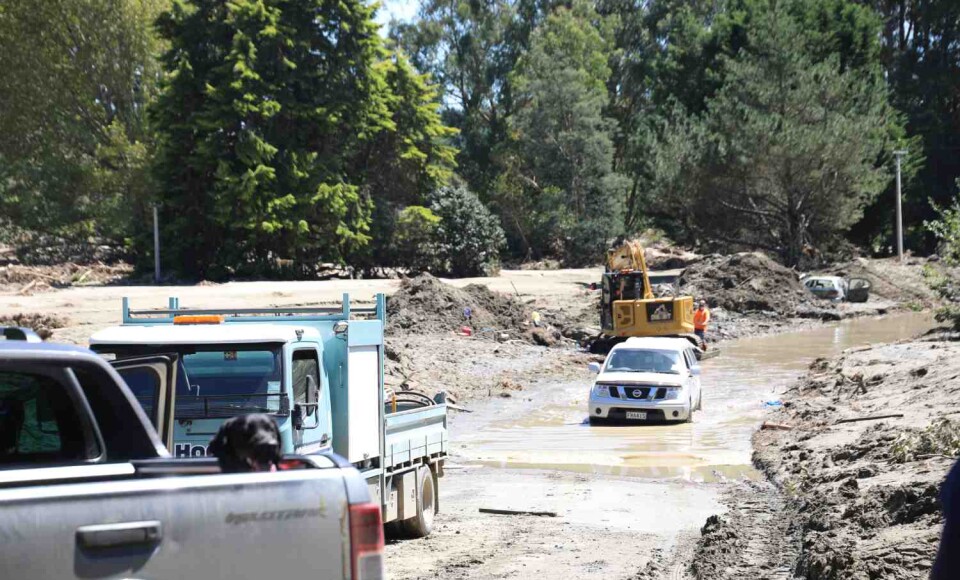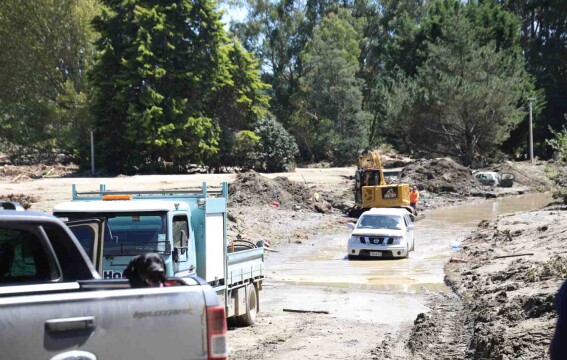 Hawke's Bay Disaster Relief Trust is one of four new recipients of grants from the New Zealand Disaster Fund, taking the total amount committed to more than $3 million.
The Hawke's Bay Disaster Relief Trust, whose Trustees are the Mayors of the four Hawke's Bay Councils, plus the Chair of the Regional Council, has received $1 million from the New Zealand Disaster Fund. The Trust was activated in February with a primary focus on supporting individuals and community groups experiencing hardship and loss resulting from the impacts of Cyclone Gabrielle.
The Trust's fund supports those individuals, community groups and marae who may have suffered financial loss as a result of Cyclone Gabrielle. To date this has ranged from things such as replacing home contents, clothes and furnishings as a result of flooding, to assisting with small payments to compensate for lost income. Since 8 March 2023, the fund has allocated a total of $1.9 million across 3,263 applications.
The grant from the New Zealand Disaster Fund allows the Trust to continue to provide support to families and individuals who have been displaced as a result of properties currently being uninhabitable. Along with this direct financial support to those impacted, the Trust's fund will be used to enable waste removal from properties, as well as enabling other health and psychosocial support activities to be delivered. The contribution to the Trust will help support costs that are not covered by insurances or other agencies. New Zealand Red Cross Secretary General, Sarah Stuart-Black says with the application process for grants now open, much needed financial assistance can be accessed by community groups and agencies that are doing a wonderful job of delivering 'grass roots' support to communities.
"We have worked hard to understand the situation on the ground, listening to Councils leaders, emergency management group managers, iwi and hapū and also community leaders. I know communities are hurting and that many people are struggling to process what has happened and understand what the future holds for themselves and their families."
Hawke's Bay Disaster Relief Fund and Regional Council Chair Hinewai Ormsby says, "We are humbled and extremely grateful to the Red Cross for their generous donation to the fund, which provides support to our community impacted by the flooding. Without the support of Red Cross and other generous donors, we would not be able to provide vital assistance to help people get back on their feet."
The $1 million contribution to Hawke's Bay Disaster Relief Trust was one of four contributions announced at the end of last week. Other New Zealand Disaster Fund contributions were:
Buttabean Motivation – a $100,000 grant.
Ngāti Pārau Trust, Hawke's Bay – a $70,000 grant.
Esk Valley Community Hub – a $45,000 grant.
Current contributions from the New Zealand Disaster Fund sit at $3.18m.
"It's wonderful to be able to support these initiatives and the recovery in these communities, on behalf of the people of Aotearoa New Zealand," Stuart-Black says. "We are having ongoing conversations with iwi and hapū, Councils and community groups in affected areas."
Find out more
Communities encouraged to get involved with New Zealand Disaster Fund spending