Helping connect people in disaster zones
27 April 2021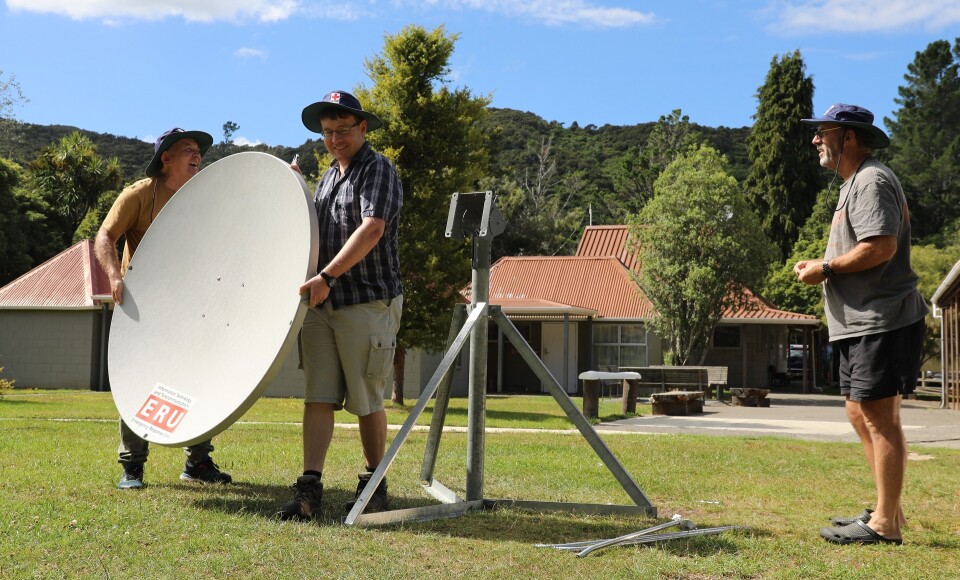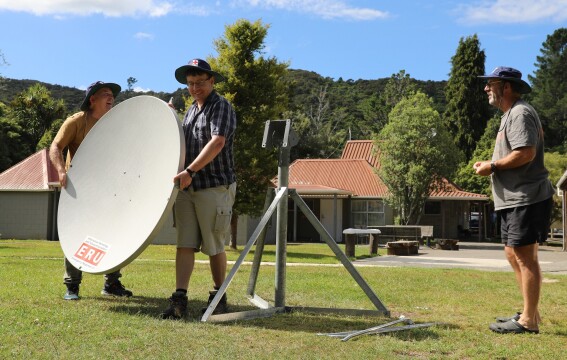 It was supposed to be a one-off volunteer offer to help people in his local community. Little did Ewan Coldicott know that it was the start of his humanitarian journey which would bring him to different parts of the world.
After Christchurch was hit by a massive earthquake in 2011, Ewan Coldicott was quick to volunteer his time to help New Zealand Red Cross' work and support affected Cantabrians. Little did he know that it would be the beginning of his long journey with Red Cross.
Ewan shares, "I was still a university student based in Christchurch then. I heard the call from a friend that Red Cross needed people in Christchurch with laptops because they had all these people coming to the welfare centres filling out forms to register."
What started out as a one-off volunteering offer turned into a longer-term commitment to put his information technology and telecommunications (IT&T) skills to good use.
"I helped enter data into the system for a day. While at it, I found out that the system itself was breaking, so I helped make some improvements [to it]. After that, I got shoulder tapped to apply for the IT&T Emergency Response Unit (ERU)," he says.
New Zealand Red Cross' IT&T ERU is a specialist team of experts who are deployed to affected areas immediately after a disaster to restore information technology and telecommunications systems. The team's job is to ensure that other emergency response teams on the ground can communicate properly and coordinate their humanitarian efforts and logistics.
Typhoon Haiyan response in the Philippines
In the past 10 years, Ewan has been deployed to three major international emergencies. His first deployment was in the Philippines in 2013 to support Red Cross' emergency response in communities impacted by Category 5 Typhoon Haiyan.
Ewan's team arrived in the Philippines just a few days after the disaster. They set up a base in a city near the worst hit towns to accomplish their task, which is to establish an office that would serve as the main logistical hub of the International Federation of the Red Cross and Red Crescent Societies (IFRC).
"The Philippine Red Cross team was able to lease an old battery factory in Cebu City. It was a big open warehouse, which was great, but there wasn't much infrastructure. There was no cabling, there was no electrical wiring. So, we had to set that up and establish an office there," he says.
For a month, Ewan stayed in the hub to help look after the office's information technology systems and provide support to the response team on site. He helped set up a satellite internet to make sure that Red Cross delegates on the ground have access to the internet to send relevant information and data during the first few weeks after the disaster.
Ewan also had an opportunity to work outside of the hub and deliver his service in a remote island severely affected by the typhoon at the south western part of the Philippines.
"I went to Maya, Daanbantayan which is on the northern tip of Cebu. The place was in a pretty bad state. A lot of people lost their homes and their local health infrastructure was in a bad way," he says.
Amid the devastation, Ewan was impressed by the resilience of the people in the community who – just a few days after the unprecedented disaster – were quick to get back on their feet and try to pick up what was left of their possessions.
"People were getting to work again, fixing their homes and doing what they could," he shares.
The direct impact of IT&T support
Despite people's admirable resilience following Typhoon Haiyan, however, it was obvious that there was still a great need for assistance to the community. Among the most pressing need was a health facility because the local hospital was damaged in the typhoon.
"A Japanese Red Cross primary healthcare team went there ahead of us and set up a field hospital and it was pretty busy – it was accommodating a lot of injured and ill people," Ewan shares.
"They had no internet connectivity whatsoever – all they had were sat phones. So, we went there to set up a Very Small Aperture Terminal (VSAT) to enable internet access."
VSAT is a data transmission technology used for many types of data management and in high-frequency trading. The internet connectivity provided by Ewan and his team helped improve the services offered by the makeshift health facility in the remote community.
He explains, "We heard stories from the team of how one of their Japanese doctors was able to get a video conference consult there through this VSAT link. It was a call to a specialist neurologist back in Japan. So, this person in a disaster zone was able to get a specialist medical appointment that they wouldn't have been able to get as quickly without the internet."
About New Zealand Red Cross' IT&T ERU
New Zealand Red Cross' IT&T ERU is one of five Red Cross teams worldwide that specialise in using information technology as part of an emergency response. This team is often called upon by the IFRC for immediate IT and telecommunication restoration support during major humanitarian emergencies.
New Zealand Red Cross' IT&T ERU is composed of about 30 members who are ready to be deployed in a disaster-stricken area at a moment's notice. Members of the team train regularly to keep themselves up to date with the latest tools and technologies and ensure that they are equipped to hit the ground running when the need arises.
Your support can help support this group of information technology experts' amazing work – donate today.