Our international delegate Dallas Roy provides an update from the earthquake zone in Türkiye
2 April 2023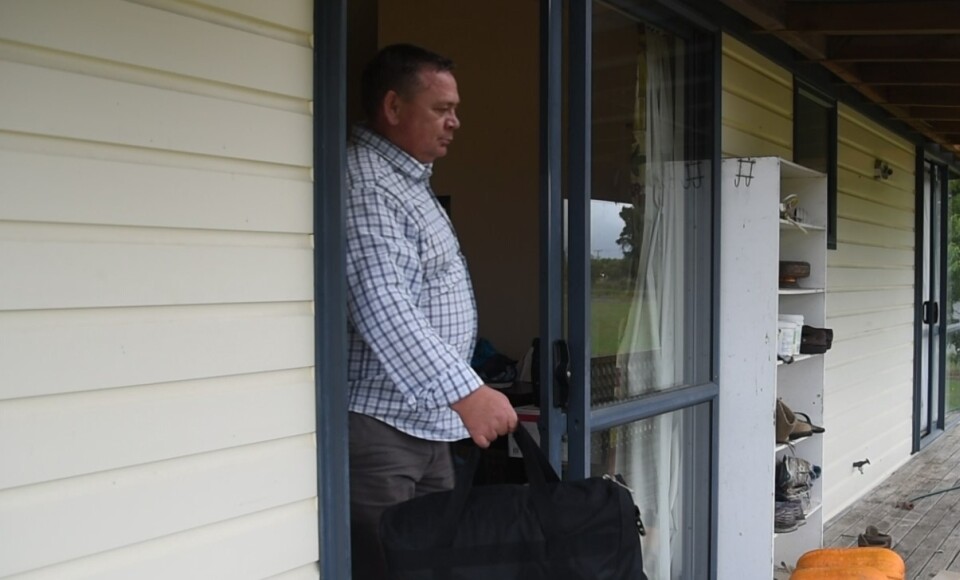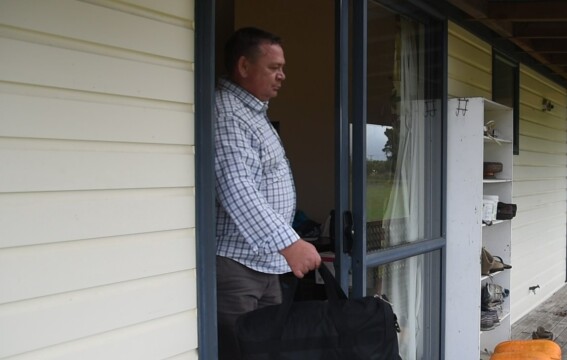 International delegate Dallas Roy has made his first visit to southeastern Türkiye, in the area devastated by earthquakes two months ago.
Fourteen million people have been directly affected, nine million in Türkiye and five million in neighbouring Syria. Many have lost loved ones, their homes and livelihoods. The earthquake zone is approximately 400 square kilometres.
Dallas visited the cities and provinces of Gaziantep and Adiyaman. In Adiyaman city approximately one in seven buildings have collapsed.
He says, "When you see the number of trucks and machinery continuously working to remove debris, the queues of people lining up for support, and a tent camp which fills a sports stadium, along with other informal tent settlements wherever there is available space, it really brings home the scale of this disaster, and the work required to even start recovery."
Complementing local leadership
On 18 February, Dallas started a three-month deployment, based in Ankara. His work with the International Federation of the Red Cross and Red Crescent Societies (IFRC) is at a national level; planning, budgeting and coordinating, and directly supporting Kizilay – Turkish Red Crescent, whose teams are providing vital daily relief to millions of people in the disaster zone.
Dallas works alongside the emergency response leadership of Kizilay and IFRC. Kizilay is a long-established, organised Red Crescent Society, with roots going back to 1868. Its staff often deploy to disasters in other parts of the world. "I needed to provide a value add to support this highly experienced organisation," says Dallas.
With a team of specialists, he has been working next to the purpose-built National Emergency Operation Centre in Ankara. From April, he will spend more than half his time in Gaziantep and the affected areas. He will take over responsibility for the IFRC team providing direct support to Kizilay and the implementation of activities supporting the affected population in all 11 affected provinces.


Dallas says, "It's about building relationships quickly, working with the leadership of Kizilay's disaster management, social services, and international department units," says Dallas. "Getting everything into a detailed plan, including data that specialists are collating from the zone, and budgeting means the leadership can see the overall needs and the gaps, and are then able to prioritise personnel, relief items and their distribution, and all requirements to support the most vulnerable and most affected people and communities."
This is a complex two-year operation with many organisations and agencies involved.
Supporting Kizilay's food distribution work
Part of the ongoing planning is food distribution. Kizilay is mandated by the Turkish government to coordinate the food distribution for the emergency response. This means preparation and food distribution for millions of people affected by the disaster.
While over 300 organisations are coordinated by Kizilay for preparation and distribution of food, Dallas says the overall coordination of providing meals three times a day and making and distributing food packages, including to remote areas, is a massive task logistically.
Dallas says "I visited one of the kitchen facilities in Adiyaman, with many huge cauldrons of soup and other food being prepared. The teams working around the clock were making 110,000 meals, three times a day, and that's just a small proportion of the overall daily food production."
More than three and half million hot meals and food packages are being provided every day to vulnerable people and relief workers in the area.
Last week, the month of Ramadan started, so food distribution schedules needed to alter to accommodate the daily fast period.
Dallas is continuing to provide strategic operational planning and budgeting for the relief phase leading to recovery by developing a six-month plan.
He says, "Every situation is different. There's no neat cut-off from relief to recovery, which involves rebuilding infrastructure, homes and local economies, so people can start to live independently. Now, we are focusing on ensuring people are being provided with basic needs, shelter, food, water, hygiene, psychological support, and beginning planning for recovery actions such as support to livelihoods."
Cash assistance programme
Cash and voucher assistance is an essential next step in scaling up to the humanitarian needs, giving people the freedom to purchase what they need most. The scheme helps boost local economies and support long-term recovery. Turkish Red Crescent and IFRC aim to assist 151,000 vulnerable households with twice-monthly, electronic multipurpose cash vouchers so people can buy what they need, including groceries and household goods.
Kizilay has also started 12 social markets in the earthquake zone where people can get their basic needs free of charge. There are also other markets now operating around the temporary camps set up by local authorities and organisations to help stimulate local economies and create employment.
More than 1.5 million people who have sought safety in Türkiye continue to receive cash assistance uninterrupted through the Emergency Social Safety Net (ESSN). The assistance is provided by IFRC and Kizilay and funded by the European Union.
The Red Cross Movement in Türkiye and Syria
The International Red Cross Red Crescent Movement includes the International Federation of the Red Cross and Red Crescent Societies (IFRC), made up of 192 National Societies including New Zealand Red Cross. IFRC brings international support to enhance delivery and coordination across borders to support these National Societies during emergencies, such as earthquakes, floods and epidemics. The Movement also includes the International Committee of the Red Cross (ICRC) who are at the forefront in conflict zones, protecting and providing safe passage of, and relief to, those most in need.
The ICRC does not have an operational role in Türkiye but does support Kizilay – Turkish Red Crescent address urgent needs, such as provision of shelter items. In Syria, ICRC already has a strong operational presence due to the ongoing twelve-year conflict. ICRC is on the ground responding to the most pressing needs, supporting Syria Arab Red Crescent. It has provided surgical and medical supplies to several hospitals in the most affected provinces, and channelled aid into the earthquake zone. ICRC continues to work with the international community to provide safe passage of personnel and relief.
Our response
Humanitarian needs are growing. Our appeal remains open, and we are continuing to raise funds to support the response and recovery efforts in both countries. So far, the generosity of New Zealanders supporting the appeal our has enabled Dallas' deployment and we are able to contribute $250,000 NZD each to IFRC and ICRC respectively and directly support Kizilay – Turkish Red Crescent and Syria Arab Red Crescent's work on the ground.
Local Red Crescent teams are leading the relief work on the ground, providing urgently needed support to the people of Türkiye and Syria affected by this disaster.
How you can get involved
Donate to our appeal
Your support will help provide lifesaving relief. Donations can be made online, over the phone, or in our shops.

Donate now
Response and recovery
We've sent a specialist international delegate to support work on the ground.

Türkiye Syria earthquakes – response
International Delegate Programme
We recruit skilled people and train them to work in international humanitarian and development roles overseas.

Apply to be an international delegate
Find missing family
Our Restoring Family Links team is on standby to receive enquiries from people living in Aotearoa New Zealand who have lost contact with loved ones due to the disaster.

Find missing family overseas
Find out more
Türkiye Syria earthquakes – response and recovery
New Zealand Red Cross international delegate heads to Türkiye