Pakistan monsoon floods moves to recovery phase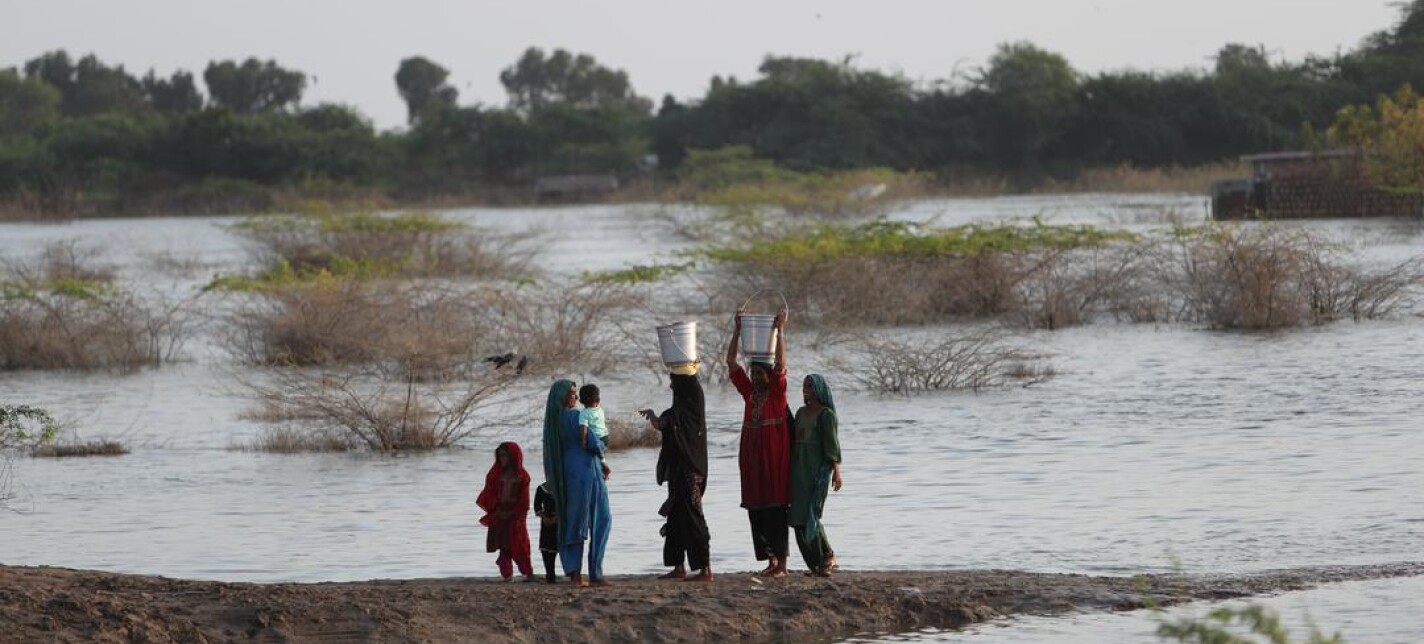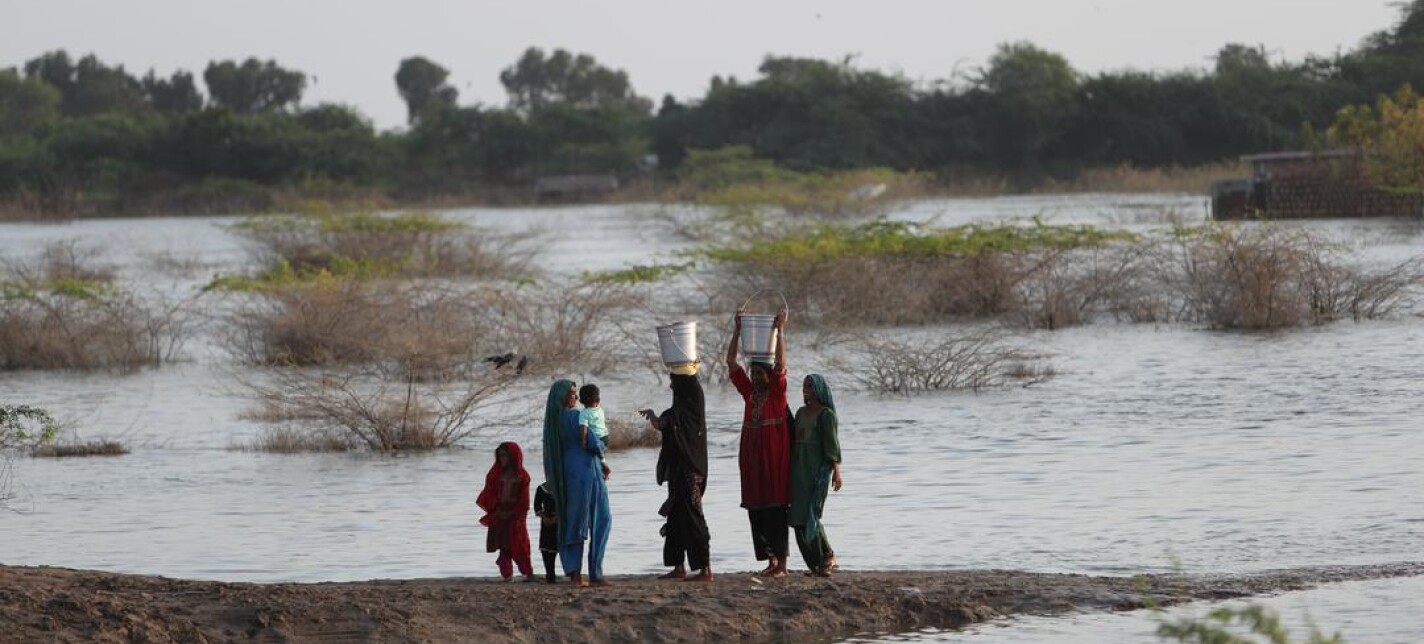 The area of Pakistan affected by the monsoon floods is almost the size of Aotearoa New Zealand. Thirty-three million people have been affected across five provinces.
Many communities are badly affected, especially in Sindh, Balochistan, and Khyber-Pakhtunkhwa.
How your support has helped
Thanks to the generosity of hundreds of New Zealanders, over NZD$100,000 was raised through our Pakistan Monsoon Floods Appeal to help those impacted by the devastating flooding that happened from June to October 2022. The Appeal closed on Sunday 12 March.
Thank you to everyone who contributed, which has allowed us to support those communities most in need in Pakistan through the emergency response and the ongoing recovery phase. Your donations are continuing to support the Red Cross Red Crescent Movement's work throughout affected areas in Pakistan.
Donations to our Appeal enabled us to send one of our specialist international delegates to Pakistan for two months. Dallas Roy led the operational response work to the recovery phase for the International Federation of Red Cross and Red Crescent Societies (IFRC).
This was a complex response project covering a large geographical area with many people affected. It involved coordination between our Movement's partners, external agencies and Pakistan Red Crescent.
While in Pakistan, Dallas oversaw the plans leading the recovery phase, including assessing the scale-up of recovery activities such as livelihood and cash assistance, nutrition, water, sanitation and health activities such as boreholes, water treatment and household water filters. Dallas also established national technical positions within Pakistan Red Crescent which were formerly held by international delegates in the initial response phase. This has strengthened the in-country capacity for ongoing recovery.
Red Cross is continuing to help Pakistan
The Red Cross Red Crescent Movement is continuing critical recovery work on the ground in Pakistan. It's one of the Movement's biggest relief operations ever.

Eight months on from the flooding event last June, the scale of recovery need is immense - two million houses have been damaged or destroyed, leaving approximately eight million people displaced and 600,000 people living in relief camps.

The International Federation of Red Cross and Red Crescent Societies (IFRC) is continuing to assist Pakistan Red Crescent in its response to the worst floods in decades. 
Pakistan Red Crescent was among the first to respond, providing critical relief such as food, drinking water, shelter and cash assistance to communities devastated by floods and landslides. 
The United Nations reports more than eight million people face food insecurity due to the destruction of crops, agricultural land, livelihood assets, and livestock.
Destruction of water, sanitation and health facilities has contributed to an increase in water- and vector-borne diseases, with outbreaks of diarrheal diseases, measles, skin infections, respiratory tract infections, and malaria, adding pressure to already stretched medical services. The floods have destroyed three thousand kilometres of roads.
Priority needs are:
rehabilitation of water and sanitation facilities
hygiene campaigns for the prevention of disease transmission
increased access to health services, maternal and child health care interventions, and shelter
assistance to meet basic needs and to recover livelihoods.
The Movement aims to support one million of the most vulnerable, flood-affected people, including refugees. Local teams will provide continue to provide recovery assistance, including healthcare, water and sanitation services, livelihood and basic needs support, such as nutrition and cash assistance.

You can learn more about the Red Cross Red Crescent Movement's ongoing work in Pakistan as the recovery continues in this video.
Pakistan floods: mobile outreach for healthy communities
Contact missing family in Pakistan
If you have lost contact with your family members in Pakistan, reach out to our Restoring Family Links service.